Nursing is one of the most valued and trusted job in the medical industry. They are the backbones of the medical industry, and even nonclinical too they help physicians and medical scientists to perform medical researches.
The job nursing has a wide scope in the health care field, and hence it is very important to have a well maintained, good resume for their profession. It is not only important for fresh graduates of nursing but also experienced nurses as they have a world of opportunities.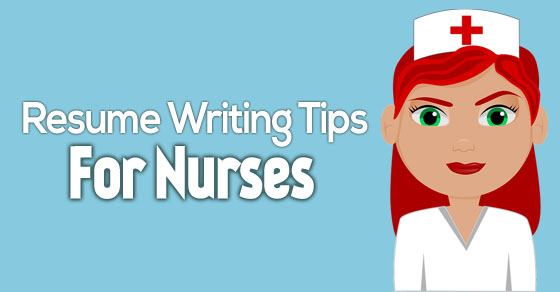 Resume Objectives for Nurses:
All good resumes will have a proper objective. A good objective in a resume will create a good impression as it makes the reader move forward to the rest of the details in the resume.
Especially, in a nursing resume, many small things will add value to your resume, and create an overall impression about yourself.
There are a few things that have to be noted when you write an objective for your resume. They are,
1. Concentrate on the job details:
In the objective, try to add your job title which you are applying and also the name of the health care unit. It will first make them understand what job you are looking for in their organization.
2. Throw light on your skillset:
Make sure you emphasis on your skillset, and additional talents you possess in this field.
3. Make it short and stick to point:
Never write your objective more than three lines, always try to stick to the point and keep it simple in words.
4. Use a good style of writing:
When trying to write an objective, try to maintain a good appealing tone so that it will invite readers to move forward to read.
5. Usage of words:
One very important thing to be noted in the writing objective of nursing is the usage of words. It will create a good impression and make them understand what kind of person you are by nature. Few samples are,
" Was in charge of the maternity ward for about 10 years with good exposure" instead "Was chief in charge of taking care of the maternity ward for about 10 years". Both have a different tone, and it will change the perspective of the person looking at your resume. Be conscious and use the right words.
To put it together, your career objective should speak about your need for the job, highlighting career ambition, and what you expect from the position you have applied.
Cover Letters for Nurses:
A well written cover letter will make the graduates go half the way in their resume. Most of the cover letters nowadays have the same template and fail to impress the right person as it was very monotonous.
Having a unique cover letter for nurses is very important because there might be thousands of applications and only the most impressive cover letters take the interests of the readers to move forward. These are the following things to be taken care of while writing a cover letter.
1. Spelling:
Spelling is a very important part of your cover letter as it entirely changes the meaning and purpose of the letter. For example, instead of 'form', we tend to misspell as 'from'. Always try to use spell checker online before sending your resume.
2. Right employer's information:
Always check twice or thrice whether you have written the right employer's information, the reference number of the job, the contact person to the job, and job title, etc.
3. Similarity:
Keep crosschecking whether the cover letter details match the contents of the resume.
Interview Tips for Nurses:
When preparing for an interview, be it an experienced nurse or a fresh nursing graduate there is a three-step procedure to be followed: Preparing for the D day…
1. A good start:
Getting prepared for the interview starts with preparing a good resume. Try to gather and recollect all the details which are to be added to your resume. Such as your clinical experience, licensing, accomplishments, rewards, and credentials, etc.
2. Cross check:
Try to cross check all your credentials, certified identification documents, nursing license, your score sheet and additional work experiences, certifications, etc. Also, take few photocopies of your certificates, resume and license details. It would all help in final formalities.
3. Keep your reference ready:
If you have few references, make sure you update with them their current designation, job title, and new additional honors.
4. Anticipate and prepare for the interview:
Once you have made all the basics ready, research the health care organization and know their needs. Try to collect materials from various sources library, medical centers, friends and online course material. Start preparing with all the collected information and give lots of importance to the preparation based on the vacant job title.
5. Practice:
This word speak for what has to be done continuously until the D day. Keep practicing until the D day on all weak areas, and do not divert until the day of the interview. Putting lots of effort into the interview will gain your confidence in yourself.
The D day – Nurse Interview Preparation:
Facing the interview will never be difficult once when you have prepared yourself very well. Even though you have done justice to the preparation part, few things have to be kept in mind and followed on the interview day. They are,
Create a good impression, because it will take the interview next step. Have a warm smile throughout the interview to show how interesting you are for the job.
Dressing well is very important and it will speak before you speak. Try to keep your accessories minimum. It should never be overboard as simplicity is what expected in nursing.
To be free from nervousness, be little early to spot to accustomed to the environment.
Once when the interview has started, try to listen fully and respond. Never intervene in the middle of the interview even though you know the answer.
Try to impress the interviewer with good questions related to the job. Having edge over the interview is never a fault.
Interview Follow-up Email for Nursing Position:
It is also a very important part of the interview as it might help you in all ways possible. Make it a note to send thank you to the interviewer or the human resource team as it is a good manner as well if not this time, they might consider you next time.
Resume Tips for Nurses:
These are quick tips to consider when preparing a nursing resume.
Specific Details/Duties and Accomplishments Regarding Your Nursing Experience:
Any recruiters nowadays expect a nursing resume to be standing out in their nursing career. It doesn't have to be very big, but still adding the duties or accomplishments will create an edge over others.
Unit Type:
Include the specific unit you have worked for, as it might make easy for the recruiters to know where exactly you fit into the job. Also, it is good if you include the caseload as they will know how much you can work for the job.
Number of Beds:
Include the number of beds concerning the unit details in your resume, as it speaks the experience by itself.
Facility Type:
This will tell the recruiter the area where you worked in like, trauma or teaching, general care, or senior nursing, etc. It will throw some light on the place you were strong in the previous employment.
Computer Experience:
This is very important as sometimes they might consider you for the administration department if you are interested as well as any other place in the department where computer knowledge is essential.
Availability:
Availability plays a major role in nursing as the job is round the clock. Include in your resume, to make the interviewer clear about the shift you are willing to work.
Nursing license and certification details:
As far as the nursing profile considered, this is the major thing to include in your resume.
Specific nursing education details:
Make sure you include your year of graduation, any specific courses you have attended in your resume.
Professional affiliations:
Nowadays professional affiliations have become part of the resume, and it also adds extra weight to the resume, so add it in detail if you have any affiliations in your career history.
Honors/awards:
If you experienced in nursing you might have many honors or awards, add it your resume as it speaks how much experienced and dedicated you are in this field.
Nursing is an interesting career option in the health care world, and it has lots of importance in this field. It just takes some extra effort to become a promising person in this field. And all we have to do is to work on the resume to build a better career and prove our worth.
Save