Social media has taken a huge role to play in our day to day activities of life.
Be it business, organization, some functions of organization, events or even recruitment – anything is supposed to be incomplete without a touch of social media.
So keeping everything else aside, this article will talk about the ways in which you can recruit people for your organization using another social media platform called – LinkedIn.

Using LinkedIn for Recruitment:
1. An updated profile:
Being a recruiter you must ensure that your profile is updated and much more elaborated.
Once you approach a person on LinkedIn, he or she is ought to check your profile as well and that is why it is essential for you to have a better looking profile.
2. Expanding personal networks:
You might just get connected to a person whom you do not know in person but this person can help you in some way or the other.
You must keep expanding your network not just from one field but from various fields.
Having a diverged spectrum of network lets you avail the benefit of wider reach which can lead to numerous candidates and applicants.
3. Keep in touch:
This is an important mantra that you are ought to remember if you want to flourish in the business. Keep in touch with your ex colleagues, boss, and clients.
You never know what when and how things come handy when you need them the most. So, do not be egoistic in connecting with them after all it is going to be beneficial to you only.
4. Search actively:
One of the easiest methods is to put the keywords in the search box like for instance – content writing and you will get the list of all the content writers that are in your network.
You can also classify them further by giving away more specific keywords like – technical content writers in Bangalore.
Once you get the list you can bit by bit assess their profiles and shortlist the candidates and further contact them there itself.
5. Search on the basis of recommendations: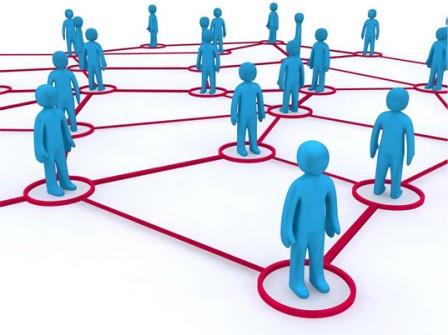 LinkedIn has provided the facility where one member can recommend the other for specific set of skills.
You can also search according to the recommendations that are given by your trusted members for the skills that you are looking.
But also ensure that you personally test the skills of the candidate since there are times when people recommend each other for the sake of getting recommended.
6. Taking the help of employee's network:
In order to make the reach wider and broader you can also ask your employees to activate their networks as well and give you referrals.
This is beneficial to an extent since psychologically an employee would recommend the person with whom he or she is comfortable in working.
So, instead of only having your network activated you can also ask your employees and colleagues to activate their networks which will lead to the optimum utilization of resources.
7. Respond to the questions:
In the answer section of the LinkedIn, there are questions that are asked and here is where the ball comes in your court. How?
You must respond to the question asked. This will not only improve your presence in the community of LinkedIn but would also end up highlighting you as a part of an organization.
Once you are highlighted in the community of LinkedIn, job seekers would definitely approach you.
So, this idea works both ways, it maintains your presence and invites the job seekers to apply in your company.
8. Join LinkedIn groups:
It is advisable for you to join the LinkedIn groups and follow the leaders especially if you are in the recruiting team.
Joining LinkedIn groups can help you in sprawling your own network. This will also let you silently observe different candidates that are members over there and get connected with the suitable ones.
Participants of the group definitely share their background, interests, hobbies, and skills, work experience which can somehow open the door to meet your most suitable candidate and get connected with him or her instantly.
Not just that, group members can also tell you about the different profiles that they are aware of.
9. Posting jobs: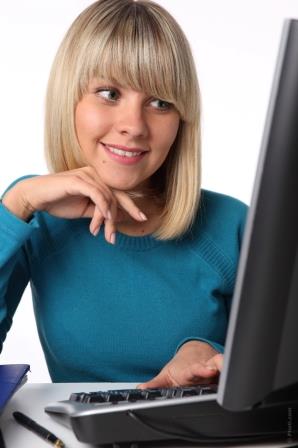 Employers can easily post formally jobs on LinkedIn and that too free of cost. Candidates who are looking for such jobs keep on searching for the jobs till they get it and thus they screen as many job posts as they can.
Posting a job can therefore attract most of the candidates.
Moreover a kind of credibility is added to your profile and organization as well when a formal post for jobs is posted on LinkedIn instead of connecting directly to the potential employees.
10. Posting in sponsored jobs:
LinkedIn provides you an option called sponsored jobs. Once you opt for this, after paying some amount your job post will appear in the top of the list called – you may also be interested in.
Opting for this will allow your job post to appear at the top the list increasing more visits and more connections to connect with.
Not only the job seekers but the friends and colleagues whoever would come across that first job post would also inform the job seeker who might be interested in the same.
11. Using advanced search option:
Advanced search option is a higher version of search bar where you can customize more and search specifically. This enables you in prioritizing your search and getting the hang of right candidate quite instantly.
This option lets you filter the candidates on the basis of background, skills, work experience and so on. Narrowing down your search with the help of filters can be a greater help.
12. Contact anyone:
LinkedIn is a safe environment where each and everyone is busy in making connections irrespective of whether they know the person personally or not.
Hence, you must not be hesitant in making new contacts and contacting anyone. If you feel that this person is supposed to be a well match profile holder then you must go ahead and approach that person.
Because you never know which unknown person would turn out to be one of the best applicants for the job?
Therefore, make the most of the opportunity and contact people without any hesitation.
13. In-mail messaging: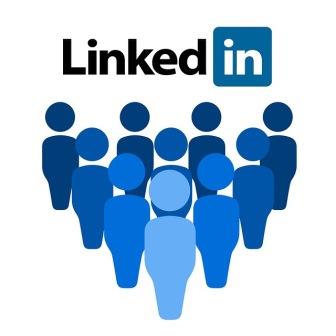 In mail messaging is a service in LinkedIn wherein you can directly mail the person. You need no other information to use this service.
In -mail is professional and gives larger scope and wider reach towards the candidates.
Most of the times it so happens that due to settings one cannot approach the person directly unless and until there is some common information however with service like in-mail it is possible. This service is safer and credible as well.
14. Contact on other social platforms:
Some candidates does not have the habit of checking LinkedIn on regular basis. In such cases one should not only connect on LinkedIn but several other platforms as well.
In profiles usually contact information is given, you can either find the person on facebook, Google+, or you can even find his or her email id to contact.
So, while you approach a person on LinkedIn ensure that you gather his or her contact details as well through the profile provided.
Approaching from more than one platform shows not only that you are serious about the job post but also increases your chances of getting noticed.
15. Research on your own:
Once you feel like pitching your job proposal to a candidate do not get fast paced, take your time and do your own research.
You can go through his or her connections and posts that are posted on LinkedIn. Since LinkedIn provides contact information you must also check for the person on different social media platforms and research about him or her.
Research is important because an employee might boast a lot about himself or herself however once you start researching the background you can analyze whether it is actually true or not.
16. Highlight your organization:
The way you check thoroughly about your candidate and his or her background, similarly candidates might be checking your profile as well.
Here, you got to ensure that you are highlighting your organization in a nice way. You should also ask your employees to do something on a similar note.
Smarter candidates don't stop only on recruiters profile they check the profile of other employees as well. So, make sure that you are highlighting your organization in a positive way.
So, while you are engaged with traditional method of recruiting you must also open the channels for new ways like LinkedIn. It can help you land your dream candidate if it is used in a right way at a right stroke.