Earlier there were only the job portals where you hunted for the perfect employees for your company. But now with the evolution of social media channels like Facebook and LinkedIn this trend has changed.
Facebook has topped since the last two years in recruiting employees and it succeeded in managing the responsibility.
The company has the highest number of users out of which 84% of the job seekers have an account in it.
Research says, 63% users were involved in job hunting activity on Facebook last year.

Recruiting using Facebook – The 'Hiring' Trend:
The concept of hiring through Facebook began with a new strategy. It's not just applying with a plain and formal application like other job portals but recruiters can directly communicate with the candidate through an informal chat.
Moreover, recruiters are allowed to create their company page and they can generate a new tab named as 'job board' or something similar.
Candidates learn more about a company via its page and openly communicate with the concerned person. By clicking on the job board they can directly apply for the job.
Planning the 'job board' or 'career with us' page:
The 'job board' or the 'career with us' page is used to send enquiries and apply for a job in that particular company. This page is specifically built to put job vacancies and online application form for candidates who want to apply.
Meanwhile, there's an app called SocialBios through which you can post and manage your job listings on the job board page. Job seekers will be able to filter and search for their desired job.
Facebook Recruitment Strategy and Process:
1. Social media promotions: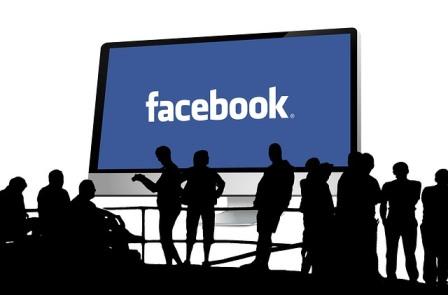 Facebook has been leading when it comes to promotion and marketing. Similarly, when you have an opening in your organization you can post the opportunities in your Facebook company page.
Candidates who consistently follow your page will definitely come across those postings and they can apply accordingly.
2. Targeting with banner ads:
Facebook advertising has been successful in gaining targeted customers. You can buy banner spaces and put up job opportunities in sidebars.
Ads target specific customers based on geographical location, areas of interest, work experience and educational background. Now Facebook developers are also working on recruitment tools to generate revenues from ads.
3. Facebook applications:
Linkup is a job search engine that automatically sends update to your Facebook page from your company website.
When you add or edit a job listing on your company website, your Facebook page will be updated immediately. And when a candidate clicks on any of the updates on your Facebook page, he'll be redirected to your website.
Similarly, Work4 is another tool that targets the exact candidates for your job by promoting jobs in Facebook. Candidates can also submit resumes' via this tool and will be redirected to the company website.
4. Build a Community within a group:
Facebook groups work more efficiently than pages. Since the group creates a personal connection it is likely to build a consistent relationship.
Create a group on a specific topic, for example, 'engineering jobs' or 'your company name' and add a huge list of members in it.
Regularly update with related information or situation vacancies in your company and deal with the candidates individually.
Personal interaction with the applicant will increase your productivity and you're likely to find the right candidates.
5. Aim separate job seeking groups:
Look for groups where youngsters hunt for certain opportunities. Such as, the 'Software Engineering students' group will certainly look for jobs in the software industry.
You can promote your company's openings directly in the desired field accordingly. Popular telecom service provider, Verizon uses certain apps to target diverse groups like Students, Experienced, etc.
6. Promote smartly: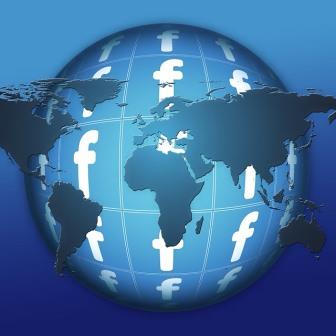 Frequent promotions are usual but you need to promote it in the right way. It's not just posting a formal update about your job but getting socially engaged is what that matters the most.
This keeps your presence in social media permanent otherwise people will forget about you in seconds.
Job postings won't grab someone's attention who's scrolling the news feed. You need to offer company presentations and hold webinars in order to grab the attention.
7. Track your promotions and their responses:
Although there are certain ways to hire the right employee for your company, you still need to find out which procedure is working properly.
Experiment posting with the different methods and words to track which way is working better.
Secondly, use traceable url's into posts and tweets to track the number of views and visits in each page. From this you can analyze which post is working more effectively and which is driving the most potential candidates to your site.
8. Highlight the most successful employees on your Facebook page:
This is another great strategy to attract potential candidates. Walt Disney Company highlights the veterans of the company on their Facebook career page to confirm that they seek experienced professionals. This is how they set an example of what type of employee they are looking for.
9. Highlight student programs:
Display a number of training programs on your page. Like Adidas Group highlights a number of student programs on their Facebook career page like Internships, Functional Trainee Programs, Management Trainee Programs and Business Management Programs along with their FAQ's. This drives the attention of a potential candidate and he's bound to visit your company page.
10. Hold a Q&A session with your successful employees:
Interacting socially and individually with each and everyone is a plus point for your company. Hold a Q&A session among one of your company veterans and the candidates and let them ask their queries.
For example, Ernst & Young Middle East careers hold a similar session with their workers on Facebook. This created an impact among other candidates who now wants to be a part of the company not only from the Middle East but throughout the world.
11. Career Chats and Webinars: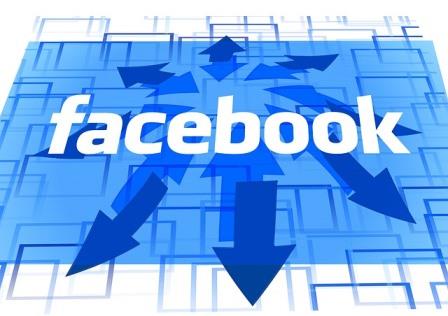 Hold a chat session or a webinar to discuss the important issues or may be an interview with the candidate.
12. Promotion of Corporate Culture:
Besides all these, why not add some fun by sharing your work culture?
Your company culture reflects its personality. Share how welcoming you are with your current employees and how much they are influenced working in your company.
Recruiting on Facebook using Graph Search:
1. What is Facebook Graph Search?
Facebook's graph search allows users to filter and refine their searches by people, photos, interests, event and personal information.
It is very different from Facebook's general search feature because it uses certain algorithms to make this search more functional and intuitive.
2. Tips to hire with Graph search:
To refine your searches you can filter specific job titles like Marketing Manager, Network Engineer, etc. along with location in the search bar.
Then you can find the likely candidates to recruit from other companies. For this you can type "Network Engineers who work at IBM" and Facebook will roll out the connected employees.
3. Search by Educational qualification: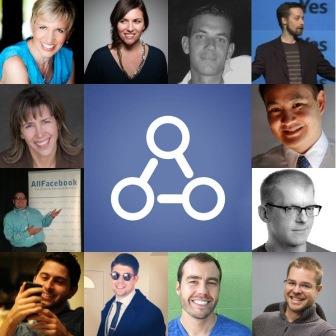 Next you can search employees through their education. If your company is a production and manufacturing firm then you can look for Mechanical Engineers.
For example, type "People who went to Assam Engineering College 2001" and graph search will filter out the potential graduates from that particular year.
4. How Graph Search helps targeting the potentials?
Graph search allow you to target a specific list by refining your searches based on the particular details.
For instance, if you are choosing people from a specific location or gender then graph search will customize the results.
Conclusion:
People might take Facebook as an addiction but besides that it also has a positive side. Today, the biggest companies prefer Facebook as a medium to connect with professionals because it helps in developing your relationship and find potentials. This is the era of competition so companies want to hire the best and the most talented people.
Similarly, graph search lets you find your desired candidate and gives a stage to interact with them personally. So if you are still using other ways to hire, start hiring through Facebook to get the best results.