Every successful person has some or the other good habits or rules that they live their life with. Same thing applies for recruiters who want to become successful recruiters!
A successful recruiter is the one who adheres to specific principles or habits in his or her daily routine and which enables him or her to do a good job.
A good recruiter is one who has to don multiple hats. He has to be a taskmaster, researcher, a salesman, a psychologist and an adviser too.

Successful Recruiters Traits and Qualities:
1. Answerable all the time:
In the field of recruiting, both firms and candidates are bound to have innumerable questions and doubts.
A successful recruiter is the one who will be available all the time to answer to queries and questions.
2. Available on call:
A successful recruiter will make it a point to answer to phone calls as and when required. Even if he or she misses a call, he will promptly return the call. Such habits increase the trustworthiness of the recruiter.
3. Responds to emails:
When you send a mail to someone and if the person does not even bother to writer back, then you know that person is not reliable.
Similarly, a successful and reliable recruiter is the one who will reply to emails promptly and will always write back.
4. Time management: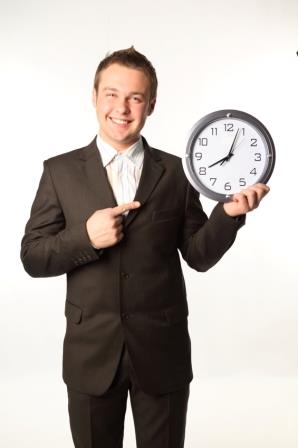 A successful recruiter is the one who knows how to manage his or her time. They divide their time equally to all tasks in hand so that no area is neglected. It is essential for successful recruiters to learn time management well and make good use of time smartly.
5. Patience to listen:
A good listener always wins. Successful recruiters are those who will listen keenly, both to the firm's requirements and to the candidates' qualities.
A keen listener is also able to understand more and also can read between lines, thus helping the recruiting process.
6. Develop contacts:
The more contacts and the wider their circle is, the more successful are recruiters. Hence successful recruiters always look to expanding their contact list.
7. Good interpersonal skills:
It is no secret that a recruiter's job involves multitasking and much work. Amidst the busy schedule too, a successful recruiter is the one who will adhere to good and effective interpersonal skills and will forever come across as a polite, kind and honest person.
8. Paying attention to details:
A successful recruiter is the one who never leaves out any point, be it from the candidate's resume or given information or the firm's requirements.
Many a times, a multi-talented and multitasking candidate can be sourced by looking and understanding the information of the candidate from his or her resume. This habit also helps enhance the productivity and capability of the recruiter.
9. Effective communication skills: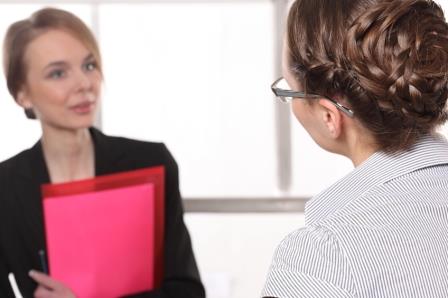 A recruiter has to deal with many people and not all will be easy to handle. Successful recruiters have good and effective communication skills and they are able to put forward their points effectively and clearly.
10. Being Organized:
A person who is organized and who keep things in order and manage all tasks in an orderly fashion can become successful in any field. When it comes to recruiters, organization is the key to success.
This helps recruiters prioritize their tasks and they can help fill positions that are more important than the rest.
11. Ability to follow up:
It is important to do regular follow ups, be it, regarding changing requirements for a position or filling positions.
Sometimes, the firm might lose a good candidate because he or she has not been informed correctly. Thus a successful recruiter will always ensure that regular follow ups are done.
12. No procrastination:
Recruiters who are complacent or who likes to postpone things can never be successful. Hence it is important for good recruiters to try to complete jobs on hand regularly, like checking the resumes that come to office, following up with candidates and so on.
There are good chances that not checking resumes regularly may cost the firm a capable candidate.
13. Inquisitive nature:
This is a necessary attribute of a successful recruiter. Many a times, a candidate may have the right educational qualifications but may not suit the job for some other reasons.
On such occasions, an inquisitive recruiter will delve deeper and will come up with questions that will source out more details of the candidate, which in turn will help recruit someone who is complete fit on all terms, which will help the company in the long run.
14. Never resting on one's laurels:
A successful recruiter is one who is hungry for more and who does not remain satisfied with his or her current achievements.
They will strive to do better and more. When each day becomes a reason to do more than yesterday, recruiters become not just successful but the most successful.
15. Multitasking: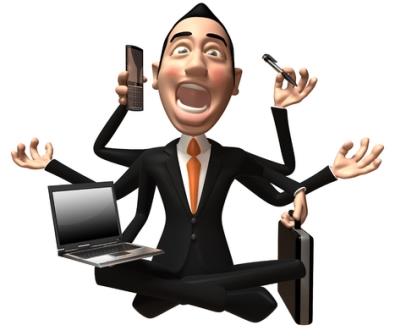 This is one necessary attribute of a successful recruiter. They will be ready to don multiple hats and not stick to just a procedure.
They are ready to do all types of work involved in the recruiting process and get involved from the ground level to the final process.
Conclusion:
Success is not just a relative term and it is not a one-time process. It is an on-going procedure and especially in a field like recruitment, it is an everyday component. To be a successful recruiter, they need the attributes of a great professional at the same time, they also need to have fundamental human values.
While strategy and knowledge are essential attributes of a successful recruiter, persistence and proactive nature too are a must. Successful recruiters make goal achievement a habit not just a target.
Save