What is Mass Mailing:
Mass mailing is a form of communication through emails when dealing with more number of people. This communication model is processed by almost every business, provided the way they use it differs as per their requirements.
Communication through emails is a professional way of contacting activity and helps you reach a wide range of customers at once.
Wisestep facilitates the usage of emails to interact or network with multiple clients or customers. The other features it provides are:
Schedule bulk emails
Prepare autoresponders
Create email templates
How to Run Awesome Email Campaigns with your Partners?
Follow the simple steps to Easily Create, Send and Analyze Your Email Campaigns. Get your Partners to send their Available Candidates to you rapidly
Upload your Partner Emails List
We check the list for valid Emails
Select the Job
Broadcast jobs to your brand new validated list
Receive responses into your Inbox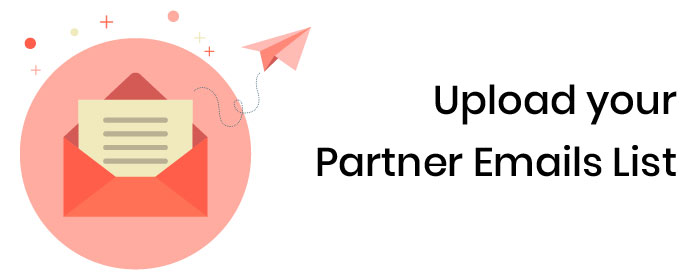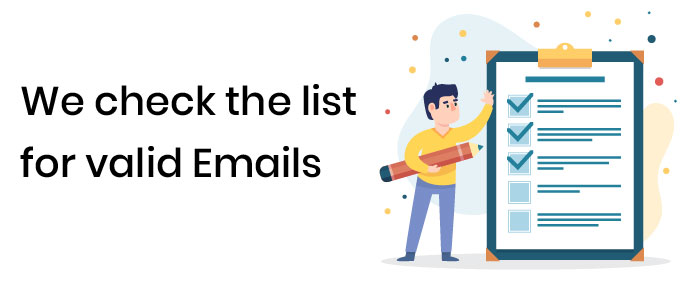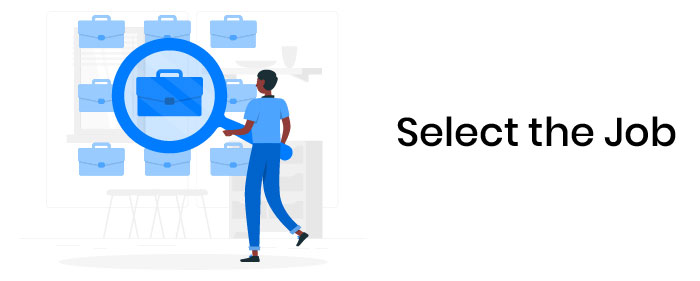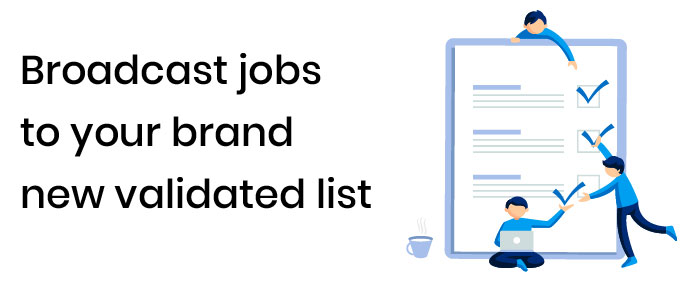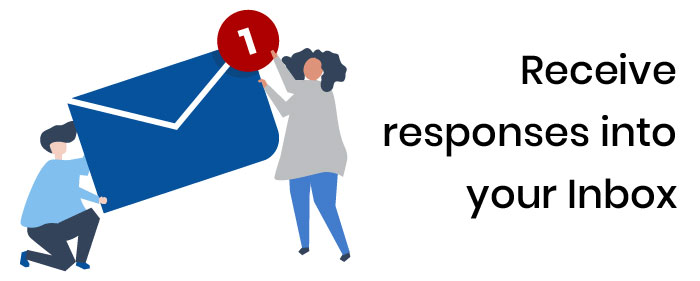 Mass Mailing for IT Recruiters:
Recruiters use many tools in the Recruitment process. Here is a list of 9 different tools that Recruiters use.  
Job Boards for posting Jobs like Dice, Monster, Careerbuilder, Naukri etc. 

Job Boards for Searching Candidates in Resume Databases like Dice, Monster, Careerbuilder, Naukri etc. 

Social Media for Sourcing Passive Candidates like Facebook, Linkedin, Twitter

Phone Calls for Communicating with Candidates and Clients

Emails for Communicating with Candidates and Clients 

Messengers like Linkedin Messenger, Facebook Messenger, Skype and whatsapp for speaking to Candidates and Clients

Applicant Tracking Systems for tracking Jobs and Candidates
Browser Extensions for Finding out Contact details of Candidates

Many more
In this post we focus our attention on emailing for Candidate Sourcing. Specifically Mass Mailing. 
MassMailing for Recruiters and specifically for IT Recruiters is a less known but effective tool. So,  
What is Mass Mailing in Recruitment?
Mass Mailing is the process of sending many hundreds and thousands of emails to Candidates or Recruitment partners to help make placements.  Recruiters understand that Mass Mailing has few advantages. 
Advantages of Mass Mailing:
Here's the list of pros of Mass Mailing in IT Recruitment 
1. Mass Mailing for IT Recruiters helps in Speed of Response
:
Many contract positions in IT Recruitment are distributed by large companies to many recruitment agencies and in these cases the fastest Candidate submissions result in placements. Recruiters usually have a list of candidates or other Partners who have Bench Consultants that are looking for Jobs. 
In such cases, IT Recruiters send out  thousands of emails to Candidates in Recruitment Partners with the Job details. These candidates or Vendor Partners reply with their interest in the job . Because emails are sent out instantly therefore the response is also practically instantaneous. 
Once a mass email is sent out to thousands of vendor partners even 10-20 positive responses are enough for the recruiters to make enough Candidate submissions. 
2. Mass Mailing for Bench Sales Recruiters helps in Speed of Responses

:
Just like mass mailing helps recruiters get candidate responses quickly this process works well in the reverse also. There are many Recruiters who have the responsibility of finding the right job for Candidates they have on the bench. This is called Candidate Marketing.  These Bench Sales Recruiters also use mass mailing to send thousands of emails out to Vendor partners who are recruiting for jobs. The only difference is that Bench Sales recruiters send out the list of Candidates, their Skill sets, Availability.  
This helps the recruiters who receive their emails make a quick decision on which candidate can help fill their job
Since Bench Sales Recruiters also want to place their candidates as soon as possible they want speed of response. 
3. Mass Mailing helps IT Recruiters with Volume Hiring
:
One of the most important situations in which mass mailing helps is in high volume recruitment. This usually works for entry level positions in Sales, Programming, Call center, BPO, Delivery partners and similar such jobs. 
In such cases, Recruiters send out Mass Emails to Candidates asking to apply or to Refer other candidates they know. The logic is the same that the more people who see the email , the more number of interested candidates will reply back assuming that there will be more candidate submissions because of this. 
4. Mass Mailing helps save time for IT Recruiters
:
Whether you send one email or thousands , it takes almost the same amount of time. Once you have the content of the email ready and your sending list ready then the amount of time taken to send the email is the same. 
5. Mass Mailing helps generate "Interested Responses"

:
Since the mass mailing process for recruiters involves sending the email and waiting for responses. There is an important advantage. Any  response of candidates are those who are interested in the job . This is different from candidate sourcing and outreach where the candidate you speak to might not be interested in your open positions.
Just like everything has advantages and disadvantages, Mass Mailing too has its own Disadvantages. 
Disadvantages of Mass Mailing:
Here are a few cons of Mass Mailing. 
1. Mass mails may cause your emails to go to Spam
:
Mass Mailing means you are sending thousands of emails out in a short period of time. Email service providers (ESPs) like Google , outlook, yahoo and corporate email servers like Outlook exchange servers don't like this kind of behavior. They usually give these kinds of emails a high spam score causing your emails to go into Spam folder. This means that the next time you send emails to your recipients it may go to spam and they might not even see it . 
2. Mass Mailing means you need specialised tools to send high volume email
:
If you are using Gmail or GSuite or Outlook or office 365 then these Email service Providers (ESPs) limit the number of emails you send on a daily basis. These range from 500 emails from Gmail , around 2000 for G Suite and 1000 emails to new contacts for Office 365.  
So if you are sending emails in larger numbers then you need specialised tools that help you send higher volumes of emails. These may cost significantly more than Gmail or Suite  
Click here to see Details of  the limits of different email service Providers.
3. Mass Mailing means you need to constantly build your mailing list
:
One of the important prerequisite for Mass mailing is to have a list of people interested in receiving your emails. This is the most difficult part of mass mailing. To generate and build this list often takes time. Recruiters often takes months to build this list  
4. Mass Mailing requires you to  maintain list Hygiene
:
Mass Mailing requires some best practices to be followed. Among these is that you maintain list hygiene. Some of these are,
4.1: Send emails only if the Recipients have "Opted In" to receive emails. 
4.2: Allow the Recipients to unsubscribe from your emails
4.3 Validate emails before sendings : These require that you  clean your list for emails that are no longer working. Many services available online help you validate your email list 
4.4. Mass Mailing does not mean sending unlimited emails to your recipients. Don't send too many emails to your list else they will just unsubscribe.
4.5 Handle Bounces and have a sunset policy for emails 
One of the things to remember is that Maintaining list hygiene and the quality of the list costs time and money. If you want your partners to help you over a long period of time then investing this money is important.
Wisestep Mass Mailing Process:
The process of sending out bulk emails or mass emails can be performed in two ways
Sending out bulk emails through a manual process
Scheduling bulk emails
Few other Advantages of Mass Mailing:
Time-saving
An easy way of updating the customers
Preparing new mailing lists depending upon the current business requirements
Scheduling of emails as per convenience
Tracking the performance of the emails
Providing the option of email opt-out to customers who want to unsubscribe or subscribe
Things to consider when using mass email:
The primary purpose of the mass email is to send out important information or updates to multiple customers and Wisestep helps you perform it effectively. This holds a very important role as it helps you maintain good business relations with your customers.
The content sends out through mail also varies according to the business requirements. It can be any like the business update, newsletter, event invitation, follow up activity etc.
The other convenient option Wisestep provides to its customers is the customized email templates. The email templates are predefined by default and serve basic requirements.
An important note is to check the list of emails and make sure that all the emails ids are valid. Invalid email ids can lead to emails not getting delivered. This can make the candidates miss out on important information.
Wisestep also offers you the features to track the number of clicks and the bounce rate your email receives at the candidate's side.
Wisestep.com helps IT Recruiters with Mass MailingSolutions including Free Validation of emails the first time you set up your account. If you'd like to try it . Click here to Signup.