In order to hire a person with an analytical mindset, you must know what an analyst is first and foremost. Secondly, you should make sure you have all the traits that are needed to become an analytical analyst. Third, there is a procedure you must follow before you hire one. And if you are keen on finding that out, this article will definitely help you.
In today' post, we are going to tell you about how you can hire an analytical analyst so that your office has the kind of people you want for a good, helpful and proper business environment. Continue reading the post to find out more.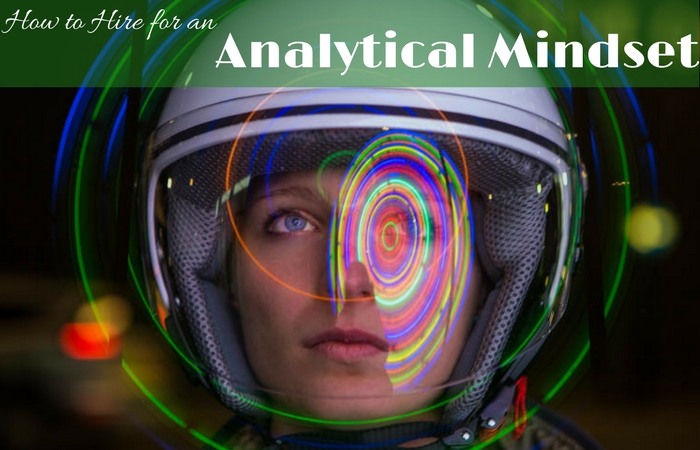 What Makes an Analyst?
The business in today's environment is more challenging and requires more than just workers and staff. There are many things you cannot do on your own even if you are well aware of all the working and managing the office.
The role of an analytical analyst is sometimes seen as a bridge of communication between business stakeholders as well as IT. Most business analysts have great written as well as verbal communications which help you in communicating without confusion and have the proper documentation.
They are great diplomats, who know how to solve problems, they analyze situations well and help in finding the result which suits to your need and can work according to your business nature. They may also know how to deal with stakeholders who are seniors and may at times offer questions that are challenging, to make sure that the value of money which is achieved is from all developments of IT.
1. Traits of good analysts:
You cannot find analysts on the road; you have to hire a good analyst and to hire good analysts you must know what the traits of good analysts are. They have a basic idea of analytics.
They have all business analyst skills covered, whether it comes to communicating, solving problems, thinking critically, etc; and they have done it all, you can leave your issues with analysts to work on and they will give you a logical, economical and ideal solution with all the details.
They can also create requirements, specifications, create visual models, boost the elicitation sessions. Some also have a good idea about the business tools they need as an analyst.
2. Resourceful:
Secondly, they are all resourceful.
Can you imagine an analyst without some trick up in the sleeves?
The answer will be no because analysts are famous for their resourceful approach.
Most business analysts have answers to all questions and don't wait for the answers to come and find them. They also have alternative paths inside the organization. They know what kind of people are needed and at what time.
Business analysts who are good, never stop for long and may also work through some challenging situations to come through the solution. Basically, they use the entire path, methods, and tricks to make sure that you got what you want within the set limit of time.
3. Plenty of skills:
The third trait of a good analyst is his skills. Most good business analysts are not happy by doing the same thing over and over again. For a long period of time, they have used similar cases in all situations.
Gaining some confidence to apply the different varieties of business analyst techniques will boost your marketability and help you become more and more efficient.
The good analysts know which tool is needed for the job. They won't rely on any particular tool as such. They will try to work things out in every situation. And they are well known for their skills in the field they work, which makes them the perfect choice for the job.
4. They are clear people:
Most business analysts have this blend of important skills including soft as well as analysis. Together both the skill sets will help the business analysts create some sense of clarity. And when we talk about clarity, we do not simply mean that you will get some kind of sign off.
A proper business analyst will never depend upon sign-offs or documents that are above a hundred pages. They also use techniques, to find more details and even ask questions that are relevant. And they will also get into the right details to make sure that there is enough clarity. They give clear results with a clear report on everything which includes a solution to your various problems.
A good analyst never prolongs the information of exaggerating the simple things for the benefit. They are clear people and work normally on clear water.
5. Great analytical management skills:
They are extremely proactive and aware of dependency. They also know how to manage themselves as well as deadlines. Not only that, they are great stakeholders which need during the right time and in the way which keeps things moving all the time.
They have great analytical management skills which help mostly when they have to work on a short deadline or give result in pressure, and they know how to manage without creating a fuss around the workplace. They understand how important their input can be, that is why they have great analytical management skills.
Skills and Qualities Required Being a Good Analyst:
A good analyst is not born out of mother womb. There are plenty of skills and qualities required to be a good analyst even if the candidate has a naturally analytical mind. Here are some essential skills needed to become a good analyst.
1. Pay attention to all details:
First and foremost, you need to become more detail-oriented. You need to focus on the business analyst on the kind of project you want to do with a whole variety of reasons which are needed to help and assist the manager and provide with the help that is needed.
The project team may require to deal with the document requirements and even track and solve those issues throughout the process of engagement.
2. Being skilled at communication:
Secondly, you should be a skilled communicator. This is an extremely important quality that most people expect to possess if they are keen on becoming an analytical analyst.
However, the communication skills are not an essential characteristic of the business analyst for no other reason that the responsibilities and the position which the project needs on the customer and team.
Always remember that miscommunication is something that could lead to too many troubles. The best business analyst will end up interfacing all kinds of stakeholders, making the communication necessary and easy. Skilled communications also open doors for many opportunities and help in finding an effective solution.
3. Having proper skills of facilitation:
The business analysts are going to require several meetings throughout the project. It periodically leads them to meetings with formal project meetings which help the project manager, with requirement meetings, with the customer and design sessions and along with the project team which is technical.
A good analyst must have proper skills of facilitation to tackle all these details and information in a way that give the desired outcome.
4. Well experienced thinker:
Next, you should be a well experienced and critical thinker. Most business analysts are responsible for using several options before they help the team settle for any kind of situation.
When you discover problems that need to be solved, business analysts should always listen to the stakeholder which is needed to consider the needs as well as probing questions. This is really what makes thinking as well as evaluation skills which needed for the analyst on the project.
An analyst is always ready to face a difficult situation and well-experienced thinking helps in find the solution quickly and effectively. The business depends on the ability thinking of an analyst.
How to Hire an Analytical Mindset Person?
You have to hire the best analyst first before you expect something really good and amazing from the analyst.
Now that you have understood how to find the proper skills needed for an analytical analyst, let's quickly move to what you need for hiring an analytical mindset because ultimately a good analyst is what you need exactly.
1. See whether they are a good storyteller or not:
The first thing you should do is seeing whether the person can tell a story or not. There was the time when analytical reports were the only thing that matters the most but time has changed significantly over the years.
Data analysis still matters the most but now there is the need of an analytical analyst which can present data in a way that it looks appealing and interesting as well as do all the necessary tasks. You have to look for the quality of storytelling in the analyst because it may seem insignificant but it has a very positive impact.
2. See if they come with a backbone:
Next, you should do is check whether they come with a backbone or not. Unfortunately, these days it is not very uncommon for people to see their managers that can go up to any length to feed digits and the data which needed to encourage and support the decision.
Apart from that, they must also be able to deliver everything that we usually expect from an analyst. They should be compelling and interesting enough. The reasons they give during answering questions should be airtight.
An analyst deals with various scenarios while working and find a solution to various diverse situations that's why you need to hire an analyst who can work in the difficult situation and make the best out of it.
3. They must all be able to integrate:
A team of analytics must have their own dedicated space inside the organization because they not meant to keep in dark and hidden.
Can you think of a data analyst who doesn't get to show his reports and result? And what good it will do if it doesn't get to use for the business profit. If these people are unable to deliver properly, then there is no point of becoming a data analyst.
A good analyst is someone who can cover all the section and divisions of the organization and include all the small and big corners but they should also use experience including a technical group of the organization. An analyst is someone who knows how to earn trust so that they can become an important part of the process.
An analyst has to interact almost with everyone inside and outside the organization and so they must all be able to integrate.
4. They have to be good at optimizing:
Next, you need to check if they are good at optimizing. There are a few insights that could point out how to design and finish responsibilities that a proper analyst requires. This is really one quality you should watch out for.
Optimizing is essential, and you need to find someone who doesn't perform at a less optimal rate. It should always be high and good enough because there is so much at the stack and business is all about making decisions and making most out of it.
5. Check whether they are well educated:
The final thing you must do is check whether they are well educated. Now that is something you should all watch out for. If the person has a degree in the field, only then can he be considered for the job. Not only that, but you should also keep in mind if they have enough experience.
If the candidate seated in front of you has a couple of years experience, then all the better. It means that they are capable enough of handling the job. Keep your eyes and ears open while interviewing.
Conclusion:
With this, we bring the post a close. If you have enjoyed reading the article, found some help in it and would like to give us your valuable feedback, please do let us know in the comment box below. We would be more than happy to listen to you. Also, we also look forward to solving questions.
So in case, there are some you have in mind, let us know about them as well. Answering your doubts and queries is always a pleasure.