Getting a raise in pay is something we all look forward to, but not everyone is lucky to get a raise prior to the annual review.
You can consider yourself lucky if you have gone through the golden moment, yourself where your boss has handed over the letter stating, you are getting a raise due to your contribution.
Yes, though it seems to be a distant dream, but you will be surprised to know that there are ways which will help you accomplish this impossible task without any major hitches.
If you cannot follow them, then you can simply wait for the yearly review that takes place in every office.
If you have a contract with the company where the increase in pay is mentioned as a mandatory thing, then you are amongst the lucky few.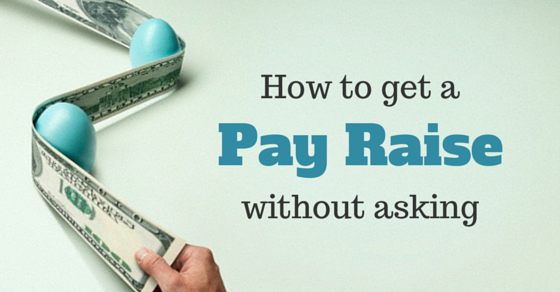 Pay hike doesn't happen always; instead it often poses to be the biggest challenge. When the economy is not stable, then the employees feel that whatever the hike maybe, it is acceptable because something is better than nothing.
Some employees fear that asking for a pay raise might cost them their job, so they stay away from asking about it.
It is not important that you ask them directly for a raise; instead you can do your job in an excellent manner and then take some extra responsibility that you can handle.
All these are done in order to make the employer understand that all these extra work do come for a price as well.
If you are taking up extra responsibilities and really doing your job well, then you are sure to attract the attention of your manager and that in return will earn you some rewards which can be in the form of a raise as well.
How to Get a Raise at Work?
1. Adding value:
By adding value, it is meant that if you can help the company in making some more money or saving some money as well.
You can bring in new clients or prepare a plan where you can save money if you implement the plan properly.
You will have to work in a way where you become indispensable to the company because you are the brain behind helping the company to pull off a good amount of revenue every year.
2. Master of the trade: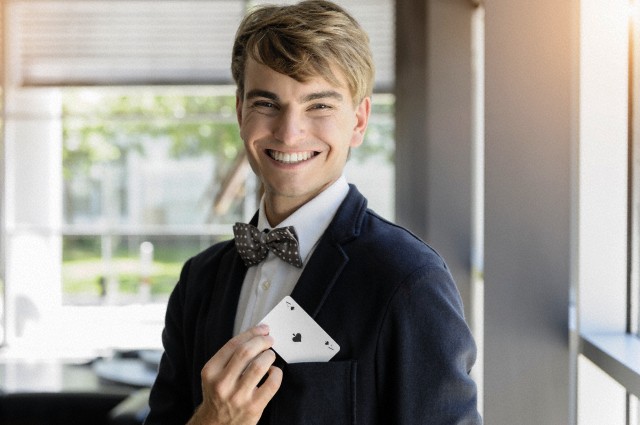 You can be that one person in the company who knows almost everything about a particular subject that is related to your field of work.
So, if you are in the marketing department, then you must be aware of all the figures and techniques related to that and when people come and ask you about something, then you have it at the tip of your tongue.
In case you are working in the accounts department, then you must know, every entry that has been made in the financial statement and how things are going, so that you become like a one stop shop for every query related to accounting.
Moreover, if you are an expert, then you will be able to guess that an issue may arise at some stage while carrying out the work, so you can go all out to help them and fix the issue even before it emerges.
Now when you will do that, people who have received help from you, including the clients will take note of your initiative and will start recommending you in future. This will help you in retaining old customers and gaining new customers as well.
When you have the answer to all the problem, then even your superiors will also take a notice of that and it will help in acquiring an edge over others and might help you in getting a raise as well.
3. Everybody is salesman:
It doesn't really matter whether you are working in sales or not, because nowadays almost everybody is a salesman.
You will have to sell yourself in the right manner everyday or sell your company to the clients well, so that they give more and more projects to your company and even indulge in the sale of your skills, other than the products of the company.
So, people who can sell well will obviously bring in new business or project themselves in the right light in front of their manage.
If you are dealing with clients directly, then you can ensure that they keep coming back with new projects for you and not just that, instead use the reference of the existing clients to get new clients as well.
4. Enhance the image of your boss:
Everybody loves to receive some kind of compliment and your boss is no different than that. Here, the compliment doesn't mean that every morning you tell him how good he is looking, though he would definitely appreciate that, but here it means that you put in your best effort and organize things for him in a way which will make his work easier.
If your boss gets an appreciation for the good work he is doing with his team, then he will feel good and he knows whom to rely upon to carry on the good work in future as well.
If you help your boss get a raise, then you can expect the favor to be returned as well. When you have managed to get back a client who was really upset with the company, provide the full credit to your boss and make him look good in front of his superiors.
This way, when the promotions will be discussed your name will be at the top of the priority list. So, help each other and you will be on the top very soon.
5. Projects that are high profile:
It is not that easy, instead you might have to bite the dust quite a few times before you finally bag that high profile project, but if you are able to make this possible, then you surely will be the cynosure of all eyes.
This will help you project your name to the right corners of the company and the key players will be aware of your existence as well.
When you are responsible for achieving something impossible and more so, when the who's who of the company have also tried, but failed, then your name will be the talk of the town obviously.
You will get the much required exposure and it will make you quite an impactful person in your company. Now in order to shower you with some reward for your work, a raise is definitely the best path.
6. Indispensable you: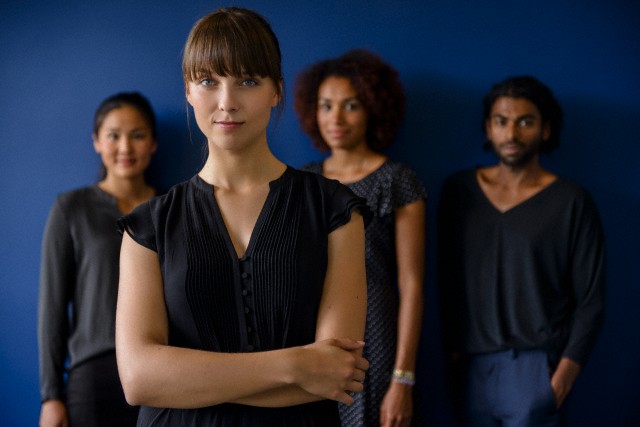 Though it seems that nobody is indispensable and almost everybody is irreplaceable, but you have to do something which will change the old saying completely.
You have to make yourself irreplaceable and then only you will be able to get whatever you ask for.
When you are that very important person in the company, then you can expect to receive whatever is listed and much more. You have done everything which will make you stand out in the crowd.
Now that you have done so much for the company, it is a rewarding time for you because if your boss realizes that when you leave, the productivity of the team will go down, then your job is highly secured and more than that he will do every possible thing to make you stay onboard.
7. Some role model:
It is very important that you have some role model or mentor in the office. Your role model must be someone, whose footstep you want to follow.
A mentor can help you in achieving work /life balance because they have been in the industry for a long time.
So, when you are on call round the clock, then you are left with no time at all for your family, but if you have a mentor he will be able to guide you through the thicks and thin and help you in choosing the right path for your career.
Some might find it too old fashioned, but if you have a mentor, you will realize how helpful it is and when he has been all through this he will definitely have a way out for you every time.
8. Perform work that nobody wants to do:
There are works in every company that almost everybody wants to avoid because of some reason or the other.
It might be organizing a charity work during the weekends, many will avoid the occasion because it means spoiling your weekends, but if you look at it otherwise, you will see that it is an opportunity to make you visible to the right kind of people and making a name for yourself which will help in your career as well.
The same thing holds true for arranging birthday parties or holiday parties or arranging any wellness program with every member of the team on board.
When you are busy arranging all these, you have to keep in mind that it must not hamper your daily work, so if it means that you have to work from home, then do that, but you can take this opportunity to prove that you are capable enough to handle the extra responsibilities without any problem.
This way the company will notice you and your ability to understand the problem of the company and your initiative to help the company out of the situation. When you are helping your company to overcome certain challenges, then they will pay back the favor with a raise.
9. Let other people do it for you:
You can beat your own drums, but unless some other people seconds the thought, it is of no use at all.
The best way to get noticed is when other people start talking about you. So, if you can find someone who will speak about your work and how good you are at it, then nothing like that.
The best part will be, if they highlight your work ethics and how much you think about the company's growth and revenue.
If you can get one advocate for yourself who will be projecting your values and your worth to the concerned person, then you will surely going to get a raise without even, you asking for it.
This will mainly happen because someone else has been praising your name all throughout and when your boss will see for himself all your work, then the distant dream of a raise will not be far behind.
10. Stretch your limits: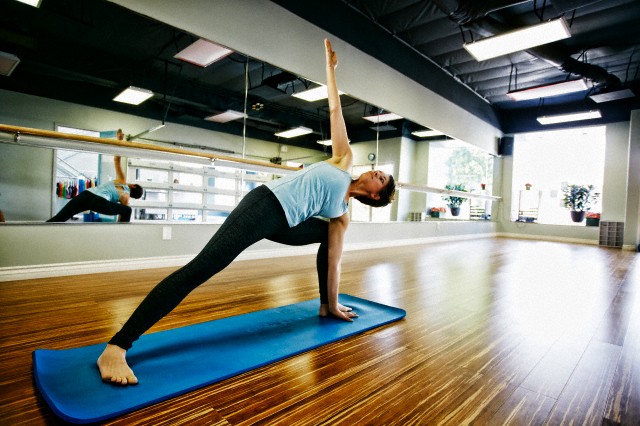 Do not restrict yourself to the work that you are assigned to, instead go ahead and help others in accomplishing their task on time.
When you have less resources, then volunteer to do the work of two, this will help you get noticed immediately. If you want a raise, then you have to perform your job well and also take up several other responsibilities, so that you can add value to the project even more.
If you are taking up the onus of completing all the extra work on time successfully, then a raise is on your way without any doubt.
11. Make yourself visible:
If you are on board some critical project, then it will surely make your name noticed. It is not that easy to find a place in a project which is quite challenging, but if you can position yourself in that and also help the company successfully complete the project, then it will give your career a big boost.
Everybody will start talking about you and your potentials. It will extend your exposure to every nook and corner of the company because you have achieved to do something which everybody hopes for.
Even if you have made a small contribution in a critical project, it is talked about in a much bigger way and that will help you big time.
There is no sure shot way of getting a raise without asking, but if you follow these suggestions, then it will help you have an edge over others and you will be in a better position to get a raise.
Save
Save