You may be mistaken in thinking this article focuses on the study of ornithology. Sadly not. Our title "Fine Feathers Make Fine Birds" originates from an old English proverb meaning, in general, "appearance is everything," and something that appears beautiful or good is by definition "beautiful" or "good".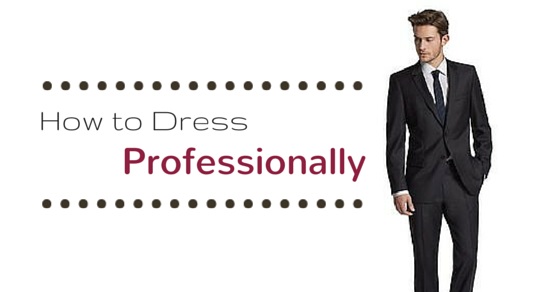 How to Dress Professionally for Work:
First impressions are everything, especially in business. How you are viewed and treated as an individual and in your professional life is influenced by the way you portray yourself. Whether it is deemed appropriate or not by today's standards, for our survival, our species' psychology has evolved to judge an individual on their attractiveness and trustworthiness within the first tenth of a second of meeting them.
With this predisposition in place, we can prepare ourselves for social gatherings by making the most of our assets. Dressing accordingly for each situation will leave others looking to you as the dominant leader in the room. You will find that this will give you more confidence, gaining you increased levels of respect, enabling you to become more successful, both financially and socially. The important question to ask yourself when attending any function is "Am I representing myself in a manner which deems suitable for this current event."
Although it is important to "dress the part", it can be as much of a faux pas to overdress as it is to underdress. What may seem common sense, is often overlooked when attending relaxed social events with friends and family. For example, it would not do well to attend a Sunday lunch with your associates in full black tie, as this would make others around you feel uncomfortable, which is quite the opposite of what you want to achieve, especially when trying to relax.
In this situation, some well-fitted chinos, a single-breasted blazer with notch lapels, with a crisp, well-ironed opened collar shirt should suffice. Depending on the season you may wear deck shoes or a pair of casual brogues but it goes without saying that they should be constructed from high-quality leather. What you wear is just as important as the colours you choose, deciding on garish or vibrant clashing colours may leave people seeing you as immature, however, a single flash of colour with subtle pastel colours can liven up an otherwise drab ensemble. These same rules can be used for both men and women, taking important care not to clash colours or styles.
When formal attire is the order of the day it is important to remember that "fashion is fleeting and style is eternal," the black-tie combination has not changed much since the 1860s where Edward the Prince of Wales first ordered his tailors to construct a short evening lounge coat for relaxed dinners. This is for good reason. Quite simply it is an elegant and classless image, which accents the masculine silhouette perfectly allowing the accompanying lady to radiate elegance in her chosen attire.
Below is an easy to follow guide for when black tie is required.
Tie:
The term black tie refers to a black silk bow tie that you tie yourself, no self-respecting gentleman would ever wear a pre-tied bow tie.
Equally important is that it is black and is of the same material that faces your lapels on the jacket that you are wearing.
Never wear a coloured tie and never wear a regular long black tie. Leave that look to less informed men!
The style is more important than fashion.
Shirt:
The shirt can be either white fabric cotton or cream silk, both with turndown collar and ideally should have collar stiffeners.
The front of the shirt should be Marcella or pleated with eyelets for studs.
Cuffs should be double cuff.
Jacket:
The jacket can be either black or midnight blue, it can be single or double breasted and made from Barathea cloth.
The lapels should only be peak or shawl collar, never notched.
The lapels should ideally be grosgrain silk but satin lapels are being slowly accepted, but I personally feel grosgrain is the gentlemen's choice.
The jacket should have no vents and no flaps on the pockets.
With single breasted jackets, there is the option to wear either a low cut waistcoat or a cummerbund.
The cummerbund must match the material of the lapels ie grosgrain or satin.
Trousers :
The trousers need to be made from the same material as the jacket, Barathea cloth.
They should ideally be fishtail cut so you can wear braces that button on and have a single forward pleat.
And no turn-ups.
Foot wear:
There are two schools of thought here;
You can wear patent lace Oxfords, or you can wear (and in my mind the correct choice), what is called either opera pumps or court pumps.
Court pumps because these were worn and still are worn by men of class and rank at the royal courts of Europe.
You have a choice of either patent leather or plain leather, and you have the choice of pinched or flat bow.
I would suggest you wear patent court pumps with a pinched bow.
And then a black silk half hose (sock), then you can finish this most elegant of attires with a white silk pocket square.
Looking smart and elegant gives the image of being smart and organized, as equally looking scruffy indicates you are disorganized.
Author Bio: This Guest post was written by Ross Stevens. Ross undertakes online PR and copy-writing for Bespoke Britannia, a luxury lifestyle, training and recruitment company based in London. With over 20 years working for the Royal Household, Bespoke Britannia offer the highest calibre of domestic household services to discerning clients all over the globe.
Save
Save