Every business or company owns its unique brand which indicates its services and goodwill. A successful company or a business undertakes many decisions. Some decisions taken helps the company or business to create a difference in the world. And when the world recognizes their hard work, their company brand name prospers.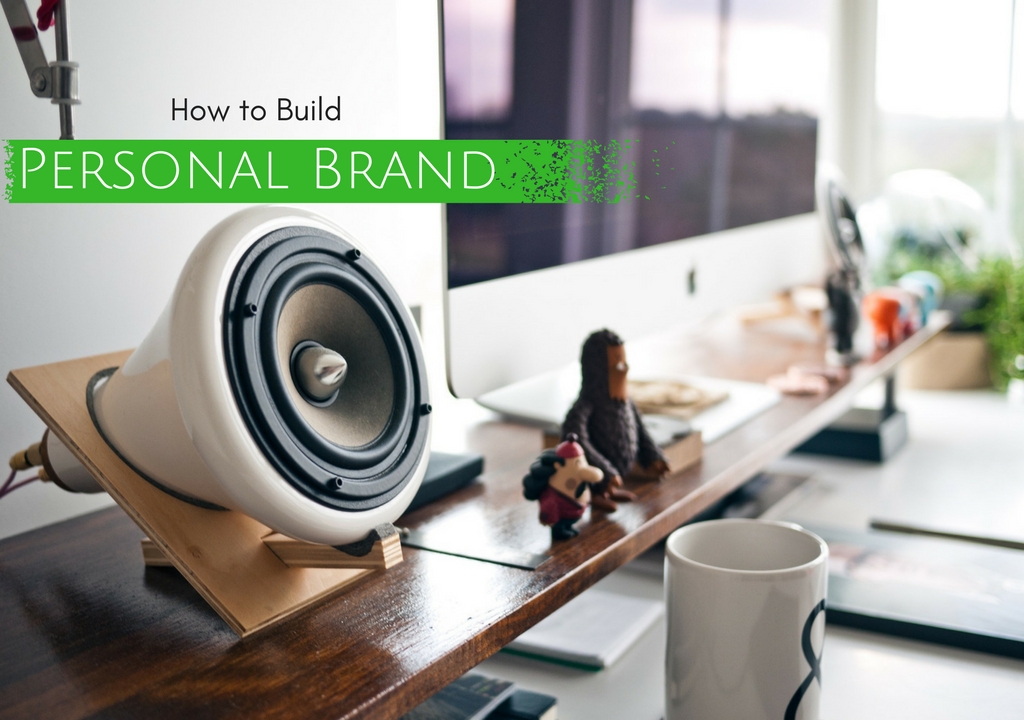 What is Brand Personality?:
A brand is a symbol of a particular company and business. And this brand name helps that particular business to provide its own company name. Every successful company owns a brand name which is patented under their own company name.
Here, when a big or well known human personality is associated with one particular brand name, here comes the concept of brand personality. Moreover, he becomes the face of that particular brand.
Examples of Brand Personality:
There are several examples of brand personality which brings a certain level of character to the particular brand and their product. Every brand and a company chose its brand personality with complete responsible thinking. And that is why the most important characteristic of the brand might reflect on the appearance of the brand personality. And they are as follows,
1. Independent:
Every brand should require its own trademarks. People committed by a company working under that particular brand name must experience positivity.
It is one of the foremost aspects of brand personality. A brand personality should be an individual with an independent mindset. A person who can completely complement the product and service. Such as Lonely Planet
2. Full of source:
A source full brand name requires a brand personality who can deliver a full source image. Such as Bloomberg and EMarketer. Moreover, the brand names come under a source full level. Which means it delivers a certain level of information to the common public or its consumers. And Bloomberg can be categorized under this source of full brand personality criteria because of its acknowledge source.
3. Trendy and innovative:
It is necessary to bring some change to everything. Similarly, some business and companies follow such creative rule in a positive way. And nowadays it's very rare to find a company which doesn't support creativity or innovativeness. Apparently, to bring in such change, companies prefer personality who has accomplished in the sense of their creative ability. Such as Beatsbydre and many more.
4. Simple and honest:
Some companies with a brand name support simplicity and honesty in their products and services. One of the major elements of its characteristic is that it presents company activity in the most simple and honest way. Such as Disney and Etsy. Disney represents its way of work and production system in a completely transparent manner. Similarly, Etsy allows its customers to peek at one of their production processes.
5. Ambitious:
Being self-reliant and creating something mind-blowing is one of the qualities of an ambitious and adventurous person. But here instead of a person, there are some ambitious brand names which created history. Such as Stephan hawking who single handily achieved success. Similarly, the Pantone company which tries to simplify all the tools and services delivered in an easy to handle structure for its customers.
6. User friendly and attractive:
In today's time, all the companies believe in launching new and innovative services which are user-friendly. Producing a product and services with a characteristic of easy user-friendly criteria is not that easy to explore, but there are companies like Mailchimp who dealt themselves in the activities of delivering emotions to its consumers.
7. Vanquisher:
A person who created unimaginably and defeated everyone's thinking single-handedly. Being a vanquisher means a defeater who earned their position in a particular place. Perhaps, when it comes to business terms, companies with a vanquisher quality can not ever be defeated. For instance, a company like Nike, Michael Jordon who deliberately changed people's perception of certain things.
8. Collaborative:
A corporate structure of the company needs a completely higher level of collaboration. And these types of collaboration help in creating management way of work structure. The importance of technical awareness is something which adds positive points to the management structure of the company or business. Moreover, these types of collaborative brand personality can be seen in FedEx company.
9. Controversial:
Some of the brand personality which relates to the particular brands creates a certain level of controversy for the company. It seems as the controversy is paying its way in popularizing the person. But the truth is that it popularizes the brand liking within the consumers. And one of the brands which can be listed in a controversial level would be Red Bull and Madonna. Which certainly created a difference or controversy in the certain global market.
10. Curiosity:
People with curious minds create history in this world. Moreover, they change the way of how people think and use to think. There are several examples of the brands and their personality to support the curious or surprising nature of thinking. But one of the path breaker company can be mentioned would be Steve Jobs and Apple. As imagination reached its exposure Steve jobs turned things in his favor within a fraction of seconds.
10. Priority:
In the global market or business, everything requires to be prioritized. These priority levels can bring change in the work process. And it also helps in maintaining the work order in a more authentic level. Some of the work structure of the company which favors prioritizing delivers clear consciousness in the act. For example, Southwest Airlines, which definitely believed prioritizing customers needs and satisfaction first.
11. Beguile:
Maintaining a business or a company based on a seducing element in the company. Moreover, it is nothing but manufacturing certain products and services which deliver pleasure in terms of its usage. Simultaneously the brand personality to uncover the features of these pleasure related items should also be of tempting nature. For example, the fashion icon or clothing lines named Victoria's secret and Marilyn Monroe are the perfect examples of the seducing personality.
12. Fun and humor:
Most of the company or business works more on management strategies, but there is a certain company who looks more into fun and humor. The companies like Dr. Peppar and M & M's strongly supports fun and humor related concept of business. And it brings a higher level of entertainment and spontaneous attitude in the business. Humor brings some kind of liveliness to the brand and its personality.
How To Build Your Personal Brand:
Building a brand requires some criteria. And these criteria need to be checked first before taking a decision on building one's own personal brand. Most commonly people with power, ideas, influence, and positivity can create their own personal brands. And here are some of the aspects to consider before building a personal brand.
1. Be real:
It is definitely hard to build a personal brand. And it gets tougher when a person under whose name the brand has emerged is completely a fake person. Therefore, it is necessary to understand that the person under whose personality these different product lines are being displayed should show their real side. That is because the person building a brand is personal and for that, they should show their real self first.
2. Understanding brand:
A personal brand needs to display the product lines which can relate to people. And people can relate to the brand if they consider letting themselves in the environment of this particular brand type. And if they let their self in, then consider it as the first step for success for that particular brand. Therefore, it is necessary to understand the brand first before targeting its audience.
3. Building communication:
Communication skill is necessary for every business idea. This communication skill lets people or customers know about the future upcoming in the market. Therefore, if a person is trying to build a personal brand, then it is necessary to talk more about it. Moreover, by engaging a brand in a talk show or any other business, then it would be considered a great job opportunity for the brand.
4. Create online profile:
If people need to understand the brand you are offering, then that brand needs to reach all of those people. And for that, people need to talk more about the brand. And that is possible if the brand creates its own personal online presence. Usage of the internet can get anyone anything. Proper knowledge and guidance create wonders in one's life. Similarly, knowledge about online marketing can popularize the brand overnight.
5. Be aware of all changes:
A business can change everything, anytime and anywhere. And for that sake, it would be best to advise that always to be on your toes before something big happens. Changes bring positive and negative effects. And some business and brands can utilize the change and some can't. Therefore, it is necessary to survey market change every day for better knowledge about the ups and downs of the market. It is best for the betterment of the brand.
6. See yourself as a brand:
Aspirations regarding building a brand require a strong belief in themselves. It is necessary that when a person decides to create their own personal brand, then that person needs to see their self as a brand. This kind of thinking can create a difference. Or else it can also provide some brilliant ideas for making a brand popular.
7. Safeguard personal website or profile:
The owner of the brand and the main mind behind the brand creation need to be careful with their online website or profile. Sometimes people interested in knowing more about the brand, get into tagging themselves in the personal space of the brand owner. And that is why the brand creator needs to be aware of all the activities around their personal and professional space.
8. Collaborate with other existing brands:
Collaborating with existing brands can be a smart way to bring a newly introduced personal brand. After building a new brand it would be in the best interest for the new brand to get associated with a popular brand. The major advantage that the existing company gets to receive is by encouraging new brands. And this might help them increase their brand loyalty among its customers.
9. Create value:
Most of the time brand building and online marketing about the brand begins to look tougher for some people. There is even a possibility that some people might not like the brand. And they might try to give the brand a hard time building on its own. And that is when the brand needs to deliver some words of wisdom to itself. So that it creates value within.
10. Be smart while sharing: What is Brand Personality
As a newbie in the business, a person who started building his or her personal brand needs to be smart with his or her decision. It is quite obvious that for the sake of online presence a website can be created. And this website can reach a large number of people. Therefore, it is necessary that while sharing some of the information, one needs to be smart with their words and action.
11. Recreate:
Everything cannot be handled in a quick and easy manner. Therefore, people need to change certain things in their life to make a difference in this world. Similarly, building a brand is a big responsibility. And to handle such responsibility carefully one need to be open to all options. A brand is not going to build its name on its own. To make it recognized, one need to recreate some new strategies.
Finally, the bottom line is that understanding all the elements of the brand and brand personality is very important. One can definitely go ahead with their future ideas related to the brand building with the help of this discussion. Therefore, whoever requires to know more about the brand personality and brand creation can read the above discussion about it.