With HR analytics and data-driven recruiting, it is now possible to demonstrate recruiting techniques where planning and decision-making is based on data obtained through HR technologies like marketing platforms and applicant tracking systems.
Just like the marketing and sales field, you can track and measure every step of hiring and recruiting.
It is a new trend that has led to the introduction of novel HR technologies and the requirement for improvement.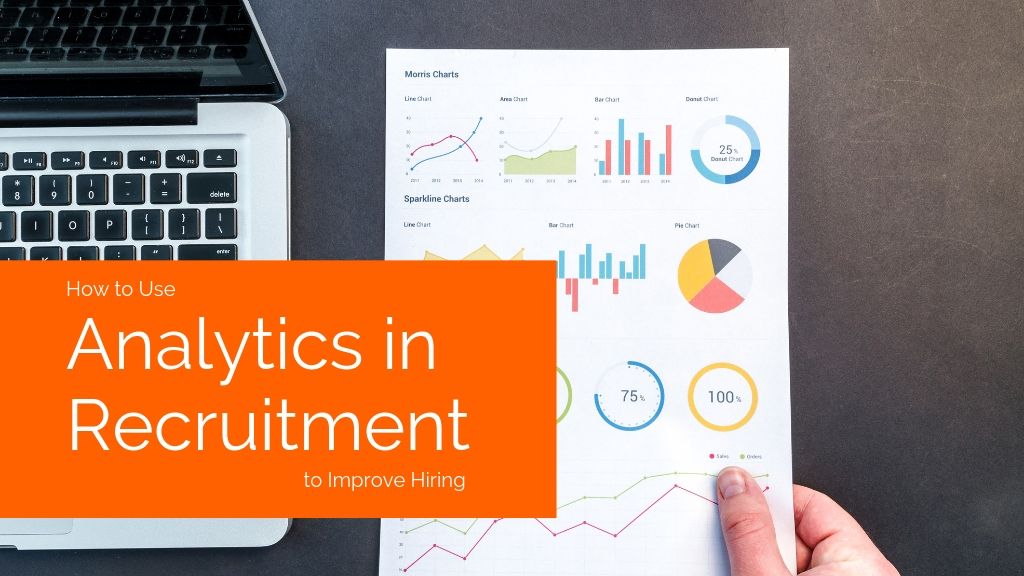 A large number of recruiters experience the same problem, which is to find and attract the best talent. Employees are the biggest asset for a company and play a key role in driving the company's overall success. Hence, every organization intends to hire the best talent pool.
Smart navigation:
In this article, we will be discussing the below-enlisted topics,
Many recruiters are not aware of reasons to why they are unable to find, attract, and hire the right people. As a result, it becomes difficult to fix and enhance the process. For such reasons, HR recruiters and employers are relying on data-driven recruitment and HR analytics.
Using data-driven recruiting, it has become possible to improve some of the vital hiring metrics like the cost involved in hiring, time needed to hire, and quality of hire. But this is not it!
Analytics are steadily bringing a large wave of transformation in the recruitment field. Hence, in this post, we will let you know how analytics is driving recruitment and why it has become a key element in the recruitment sector.

The Importance of Analytics in Recruitment:
The advent of digital technologies has offered recruiters new opportunities to think as well as act creatively. Recruiters no more have to rely on manual, traditional approaches.
The modern recruiters can now define extensive talent profiles for each specific role on the CRM by using analytics for recruitment. The profiles must include important details like qualifications, skills, and experience needed for each role.
Over time, the data collected from the roles as well as applications received will result in a huge database, which is useful to categorize information. This data enables you to customize the marketing approach and attract specific talent as per your preferences.
With a more data-drive talent acquisition approach, it is easier to develop predictive and solid processes to understand candidate profiles that yield the best results for your customers and business. This way, it is possible to carry out firm and confident hiring decisions based on correct data.
This results in visible benefits. Recruiters can gain more productive screening activities. Using analytics, it is easier for recruiters and hiring managers to measure the number of interviews needed to fulfill a job position, the average hiring time, and cost of registration for new candidates. Moreover, new processes and KPIs can be implemented around this new foundation.
Staffing forms a huge cost for organizations of all sizes. So, reduced costs can create a huge difference. Hence, data analytics in recruitment play a key role in various aspects of recruiting, such as:
It helps to deliver a more personalized approach to talent acquisition for attracting passive candidates.
It creates a strong correlation between high-quality applicants and employer branding.
It streamlines and automates the inbound candidate management to engage the top talent.
Email tools and digital tracking technology have helped to reduce the cost to a great extent.
Data analytics, predictive recruitment technologies, and automation define the recruitment process.
Hence, injecting analytics and data into the recruitment processes will be the most efficient way to attract the right talent.
Why and How to Start Using Analytics in Recruitment Today
If you are still not convinced about using analytics in recruitment today, you would be glad to know that some of the companies are actively using these tactics, like Cisco, Google, Deloitte, and Sprint.
It is because recruitment analytics is offering endless benefits:
It offers great objective visibility to assess the efficacy and value of various recruitment activities.
It keeps track of great potential candidates, enabling you to nurture the possible future hiring.
Using it enables you to craft a strong talent pool. You can also keep a permanent record of all hires or candidates, which you can regularly check back.
It enhances learning potentials as well as improves overall hiring processes.
You can practice proactive recruitment to drive better and timely hiring decisions.
It lets you assess the high performing candidates.
What Can You Improve and Measure Using Recruitment Analytics:

With analytics in recruitment, you can measure broad range of databases on the unique inputs from the company and varied sources of information. You can easily collect, analyze, and measure any information related to the candidate.
Just for example, analytics in recruitment can help in following aspects:
Consider all important sources of information for candidates like social media, job portals, referrals, and more.
Measure how long it takes to complete the screening process, what are effective screening techniques, and more.
Measure lead times such as how long it takes to turn an application into offer and what are drop off rates.
Analytics help you stay aware of future employment needs of a company. It lets you know in advance about the positions, which are likely to become vacant in the future.
Consider the current and future performance of the employee.
Monitor the retention rates of a new hire.
Identify and rectify bottleneck in the hiring process.
Identify skills and roles that need urgent hiring.
Analytics answer such questions by utilizing complex technologies and using data inputs based on a company's trends, behaviors, and results.
Starting with Analytics in Recruitment:
You now know the significance and benefits of analytics in recruitment. So, here check some techniques through which you can deploy it in your company or recruiting strategy.
1. Select Your Analytics Tool:
There are innumerable recruitment analytics tools and platforms in the market to select from. Not one solution suits everyone. Therefore, you need to identify a tool that best suits you.
Ideally, the tool you select for predictive analytics must be linked into your ATS or platform where you store candidate's information. This will keep all output and raw data in one place and make things highly convenient.
Once all data is stored at one place, you can use analytics to track, report, and generate actionable insights from the data. Some of the capabilities you can avail are tracking job success, identify candidate conversions, and gain easy-to-access dashboards for tracking team performance and KPIs.
2. Select KPIs:
Next, you need to work with your team in order to determine what you wish to improve and recruitment metrics that are vital to achieving such goals. As told, analytic platforms can collect as little and as much data as you want. But you have to provide metrics for the same so that data collected focuses on most relevant KPIs.
An excellent way to begin is to design a recruitment matrix. With simple spreadsheets, you can break down the priority areas of improvement as well as primary metrics, which relate to each other. Also, you can measure the significance of specific metrics to specify medium, high, and low priority KPIs.  It also provides a great visual representation of your team priorities.
Some of the core KPIs to consider are:
Candidate sources
Lead time
Hired quality
Hence, you can identify your preferred KPIs that are relevant to your company's recruitment strategy.
3. Begin with the Lifecycle:
The next step to move ahead is beginning the analytics lifecycle.
Collect data
Refine data
Establish a process of analysis
Design a training module
Assess predictions
Act on
As far as your role is concerned, you need to collect the data, ensuring it is accurate and clean. Refine it and then act on the predictions and insights that come to your platforms. This ensures that data input by you not just contains accurate and relevant information to your processes and candidates, but also specifies KPIs that you wish to improve. This way, your tech team can precisely handle issues related to data processing, identifying new trends, and reporting possible issues or improvements.
4. Measure and Report:
It is now time to establish analytics into motion and set up a KPI dashboard for measuring the results. The dashboard must be easy to use and offer only relevant details related to core KPIs.
5. Track Regularly and Measure Success:
It is of no use to see and report KPIs till you are not able to make improvements. Also, it means nothing if you do it for only once and never again.
Analytics in recruitment can be a game-changer and result in incremental improvement only if it is practiced consistently. To make most of these platforms, you must continuously act on the recommendations offered by your platform, make relevant changes and measure results, and make sure that your data is reflective to the outside world.
How Big Data and Analytics are Transforming Recruitment?
Data and Analytics are causing a wave of transformation in recruitment. Automation has now become a new way of recruiting. Novel techniques and tools are emerging to help recruiting professionals identify and analyze potential candidates. Platforms such as LinkedIn are offering employers, both big and small, easy access to highly valuable data.
As a result, hiring teams are able to work seamlessly with data playing a major role in successful recruitment. Some of the core aspects where data and analytics are improving recruitment activities are:
1. Comprehending and Enhancing Employer Brand:
With a strong employer brand, it is easier to keep employees happy and target the best talent into the company. Even a recent study by Risesmart revealed that 85% of employees prefer working with an employer having great reputation.
Hence, companies are using data and analytics to develop a strong brand.
For this, it is first essential to be clear what you want your employer brand to be. You need to seek what your company stands for and how do you want your employees to feel about the work culture and company?
Figure out things that make you different from other employers. Having a clear understanding of this can help you establish a strong image of your company using data and analytics.
In this concern, you can perform sentiment analysis on survey responses, social media posts, and interviews to know how successful your employer brand presently is. Alternatively, if your company is going through a major change such as a big restructure, you need to measure employee sentiments both before and after the changes. This will let you know the impact of the change on your employer brand.
In addition to this, you can conduct pulse surveys that can let you know how employees recommend or rate the company. Rather than asking employees about company's pros and cons once in a year, pulse surveys let you gain the feedback every week, monthly or quarterly basis.
But remember, a strong employer brand is not one that keeps present employees happy. It must also attract new employees. In addition to feedback from present employees, suggestions and recommendations from ex-employees will also help you gain the perception of your employer brand.
2. Focus on Best Recruitment Channels:
Most of the companies use a mix of various recruitment channels, including headhunters, newspapers; online job portals, social media campaigns, LinkedIn searches, and others. There are varieties of recruitment channels available. Hence, recruiters must have a clear understanding of the channels that deliver best returns on investment. This way, you can focus your energy, budget, and time accordingly.
With data and analytics, you can test different recruitment channels and assess their success rate much precisely. This way, you don't have to focus only on obvious indicators. You must also look on other valuable indicators such as how many offers were offered to candidates from specific channels. Additionally, you can assess successful employees in specific roles and use those channels to carry further recruitments.
The main focus is to target recruitment and reach exactly to people you wish to attract. A good example to consider in this context is the Marriott Hotels, which has the biggest recruitment page on Facebook.
3. Identify and Assess Talent:
Many recruiting managers admit that they make final offers based on gut feeling. This is what brings data and analytics into role. It helps employers to make recruitment not on guesswork but on skills and potentials so that the individuals stay happier for longer.
No matter to which industry you belong, you can use data and analytics tools to crunch data in many ways. It is possible to use data for any specific job on the basis of interests, actions, and skills needed. Moreover, these tools can run through the candidate's profile to let you hunt the most suitable people for a particular position.
When hiring a new candidate, fitness and personality are as important as the skills and experience. You can assess these and more such metrics accurately using data analytics. Definitely, the final decision will be taken by a human, but with data and analytics, you can save lots of time by narrowing your field of search from hundreds of candidates to the most suitable ones. The saved time can be used by hiring managers to focus on other important activities.
The example of JetBlue Airlines is the best one in this context. Earlier, the company focuses on niceness as most important attribute for flight attendants. But after conducting customer analysis using data, it found that being helpful is more vital than being nice. Hence, it changed its strategy accordingly and ends up being a helpful entity.