Nowadays you will see that most companies are opting for telephonic interview for the initial screening of the candidates.
It is mainly done to save time and if you are trying to hire someone who is an out of the state candidate, then this seems to be a perfect choice. This way the candidates won't have to travel all the way, only to be rejected in the first instance. It is like the gate – pass to the next round.
So, you have to first clear this telephonic interview to meet the representatives of the company. When you get the call that you have been selected for the initial phone interview, it is legitimate to jump with joy for bagging an opportunity when the economy is not looking very bright.
But, you must mellow down fast too, because you have loads of work to do and this phone interview is not a usual interview which you have been part of.
While attending the phone interview you have to keep several things in mind and even before you get to the point of attending the call, you need to prepare a lot. Your interviewer won't be able to see you; therefore, it can be testing time because you have to make sure you get across to them in a perfect manner.
As you also are not able to see your interviewer, so you cannot know how the interviewer is reacting. This is quite tricky and preparing for phone interview well helps you come out of this situation with flying colors.
Here we are mentioning 25 valuable last minute successful phone interview tips or phone screening tips which you can keep in mind while going for the phone interview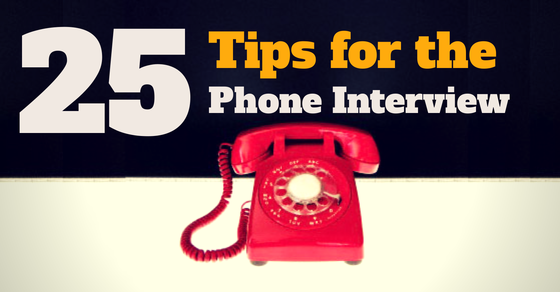 25 Best Phone Interview Tips:
1. Explaining your choice of career moves:
When you are going for an interview over the phone, the situation might be different but you can expect the same sort of questions.
So, as a professional if you have hopped around from one project to another or have changed the job quite a lot of time, then be prepared to explain your career move in a positive manner.
When you are explaining them why you did that, ensure that you understand your perspective and don't hold it against you. There is no need to be descriptive about this choice that you have made, instead keep it relevant but concise.
2. Act seriously all throughout:
While going for a telephonic interview, you must make sure that you treat them as seriously as you would to a face to face interview.
You must prepare well for this interview and you have to follow almost the same way that you would have done in a face to face interview.
You have to do the research on the company, jot down questions that you want to ask the interviewer and also ensure that you are dressed properly.
If you feel awkward to get all decked up for the phone interview, then at least put on something which will not make you feel casual.
3. Look for a quiet corner to attend the call: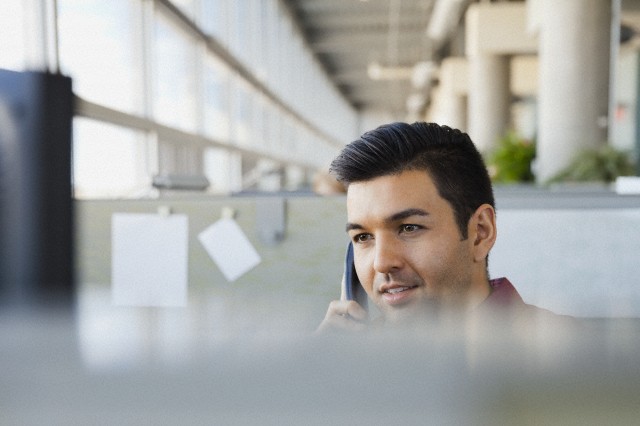 It is better if you can get yourself a quiet corner in the room, so that you can listen to the question of the interviewer clearly.
It is not only important for you but even the interviewer must also be able to hear you properly.
Therefore, it is of utmost necessity that you come into a room where no external noise will be there to disturb you. This way it will be easier for you to concentrate as well.
4. Charge your battery well:
Charge your battery completely so that it does not die out in the middle of the phone interview conversation.
Even after charging your battery completely, you must keep the charger of your phone handy.
You have no idea how long the interview will last, though it is said that, normally the telephone interview ends within 30 minutes, but just in case you see the battery dying out soon, then you will have the charger in place to plug in and continue uninterruptedly.
5. Purchase a new and better phone:
Now that you know your potential employer will call you for the initial screening it is important that you have the right kind of phone in hand. There are some cheap phones which don't allow clear communication.
If you are an owner of that kind of phone, then it is better that you replace it immediately. You are not able to see the interviewer and due to a cheap phone if you are not able to listen to him either, then you might lose out on a golden opportunity.
Therefore, it is better that you have a good phone which will help you in carrying out the conversation smoothly without any noise.
6. Dressing up for the occasion:
It is one of the most important parts of the interview when you are going for a face to face interview. But mostly many people forget to do the same when they are going for the telephonic interview.
It is important to get the feel of an interview and for that it is essential that you dress up properly. Prepare yourself in the same way that you will do when you are going to meet a representative of the company.
Everything is the same with the only difference that you are not able to see the interviewer and neither can he see you. But that doesn't mean that you will go through the telephonic interview in a dress which you would wear when you are sleeping.
7. Don't lie down: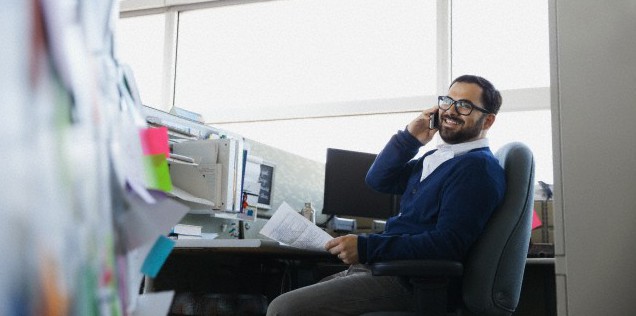 If you want to get the proper feel of the interview, then it is important that you stand up and talk to the interviewer who is on the other side of the phone. It is not for them to see, but it will help you get into the groove.
When you are standing and replying, then you will get more energy rather than lying on your back and casually replying to the interviewer.
8. Smile more often:
Even when they are not able to see your smile, they must feel that you are smiling. When you do that, it instantaneously makes the situation relaxed and you will be able to get in a friendly tone as well. The smile will help you feel at ease.
9. Have a bottle of water handy:
When you are talking over the phone you can keep a bottle of water handy, so that you can keep your throat moist all throughout.
Sometimes when we are too nervous our throat seems to dry up quickly, so having a glass or bottle of water handy will help you a lot.
10. Call test important:
Before the final day of the phone interview, you can call up a few friends of yours just to check whether your phone is working fine and you are able to listen to them properly.
It is also important for you to know whether the person sitting on the other side of the phone is able to listen to you crystal clear.
11. Use a headset instead:
It will be a great idea to go completely hands free and use a headset instead.
If you keep your hands free, then you will be able to take the notes if required, use gestures as well if that makes you feel more comfortable while talking.
12. Explain your resume:
You must be prepared to answer the highlighted part of your resume confidently. In case you are not comfortable in answering any particular question, then make sure that you do not highlight anything which will draw extra attention.
Though you must explain properly every question that you have been asked, but that doesn't mean that you will take all the time in the world to answer them.
13. Prepare to face awkward questions:
You have to prepare well to face the awkward questions. If there is anything on your resume that you are not comfortable answering, then make sure you practice a lot on that particular question, so that you can face it like any other question in the interview.
14. A Voice representing the body language: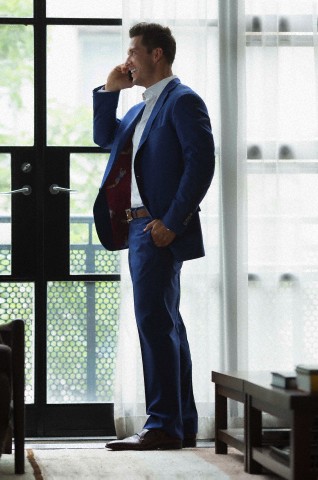 The interviewer is not able to see you, but in order to come across as a positive person you must work on your voice and make sure that your interviewer understands that you are in the positive frame of mind.
So sound upbeat and engaged in order to suggest a positive body language.
15. Jot down points:
There is a benefit of the phone interview and that is the interviewer is not able to see what you are doing on the other side of the phone.
Therefore, you must use it to your advantage and note down the question you are asked over the phone interview process.
It will help you in understanding the question properly and in future when you will be called for a face to face interview, it will help you to prepare well for that.
16. Don't talk too much:
It is very important that you listen more than you speak because when you listen properly, there are chances that you will come up with a proper answer as well.
If you are talking too much, then you might end up saying things which you must not say in an interview.
17. Questions that you will ask:
Just like the face to face interview, this phone interview will also give you time to ask questions. So, if you have any question for them, you can prepare it well in ahead and keep it in front of you.
18. Voice exercise is important:
Before you get into the actual phone interview, you will have to prepare yourself by practicing again and again with a friend or family.
Take their feedback to know how you sound over the phone and whether you sound confident or not. It is very important that you get the right tone and pitch, for the interview.
19. Clear your throat: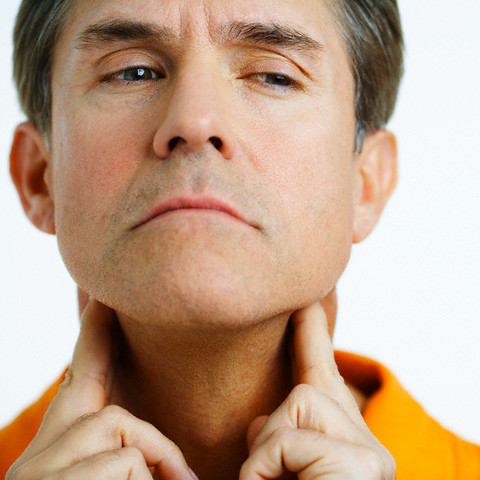 It is important that you have clear throat, so that you don't waste half the time of the interview coughing.
Therefore, it will be better if you have some drops of honey or cough drops to soothe your throat just before going for the interview.
20. Make use of talk radio:
In order to perfect the professional conversation, it is necessary that you make use of talk radio. It will help you a lot because it makes you imagine the scenario when the illustration is provided by the interviewer.
21. Place a photo of the interviewer in front of you, if possible:
If you can lay your hands on the photo of the interviewer, then you can place it in front of you so that you can get the feel of a face to face interview.
In case you are not aware who will be on the other side of the phone, then you can use the photo of someone who is authoritative and it will give you the feel of the interviewer.
22. Provide a time when you are at your active best:
You must not arrange the interview at a time when you are not at your productive best.
When asked to provide a good time for the interview, then you must come up with a time which is not your sleeping time obviously, instead select a time in the morning when you have a fresh mind and is motivated enough to perform well.
23. Make them realize you are the perfect choice:
Why will they select you when they have a few others in the pipeline?
You must convince them that you are the right choice for the job position because you will be able to make money for the company and you can also save money for the company by coming up with some great ideas.
If possible, then research well to see where the company is lacking and prepare a way out of that situation. If you can do this, then you can assure about one thing and that is your selection for that particular job position.
24. Ask for the next move before hanging up: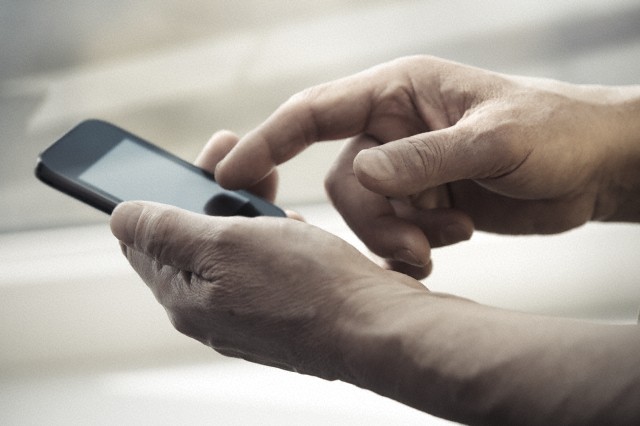 Never ever hang up first instead make sure that you ask what the next step is from there and you can follow up with them.
25. Thank you note is important:
You can mail the thank you note just after the interview got over. So what, if this is a telephone interview it is a basic courtesy that you must follow.
Save