There are more people these days who are interested in healthier lifestyles as they are aware of obesity and other chronic diseases. With the trend to lead a healthier life, people are being grasped to health and fitness career. The US department of Labor has predicted that health and fitness career would rise to 13% between 2012 and 2022. There are few steps to be followed in order to become a personal trainer. Here are mentioned few aspects about how to become a personal trainer.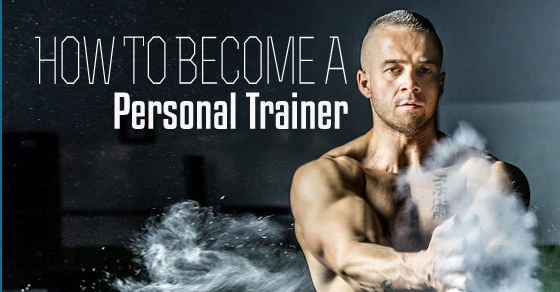 How long does it take to become a personal trainer?
Personal trainers are ones who help individuals in training or shaping people for athletic performance. They are professionals and help individuals in areas such as diet, exercise, nutrition, lifestyle, goal setting and more. Fitness organizations provide certification to individuals which can be completed in a day or for three years depending on the program.
1. Short period:
A certification in the exercises they teach for qualifying a exam is required by employers who look for personal trainers. Few days of certification programs are available for ones who desire to limit themselves with one or two exercises. For example the National strength Professionals Association just takes one day to provide certification for indoor cycling. The course also offers eight continuing education units which are utilized as a source for further training. With this course, personal trainers are taught about various combination of moves utilized for indoor cycling which leads to many outdoor rides.
2. Medium period:
For enthusiasts who wish to learn a range of exercises can, get certifications for personal training that is available for one year. An example can be: The Fitness Instruction Certificate program is provided by the UCLS provision. This certification takes into account 13 courses which take into account nutrition, biomechanics, anatomy, resistance training, fitness testing, personal training and coaching techniques. A pass by the students with C grade or better is required, where the course can be repeated once. A student who registers for full time can take the four courses a quarter and complete it in one year. Usually one course per quarter is taken by working professionals. In such cases, the course takes three years to complete.
3. Long period:
Candidates who desire to possess personal training certificate and extensive training by national organizations which include American college of sports medicine and more, they need to register for degree programs. These degree programs take from two years for full time study. The eligibility conditions are that the candidate must be 18 years, be certified by cardiopulmonary resuscitation, and possess a high school diploma. The global university of Minnesota is one example which offers this program. The main aspects covered in this program are fitness training techniques, health, exercise, business administration, online lessons, hands on experience and on-campus training.
Personal Trainer Certification:
There are a number of personal trainer certification programs one can pick from. Some of the famed training certification programs are
American Council on Exercise (ACE)
International sports sciences association (ISSA)
National Academy of Sports Medicine (NASM)
National strength and conditioning association (NSCA)
American college of sports medicine (ACSM)
Requirements:
In order to obtain certification, there are few pre requisites that need to be fulfilled. As mentioned the individual should be 18 years of age and possess hands on AED (automatic external defibrillator) and CPR certification. A community education program can help you get this certification. NSCA, ACSM, ISSA looks out for a high school diploma as a requirement.
Courses and study materials:
In order to study and excel for personal trainer certification, courses and study materials are offered. When ACE is considered, the resources they provide are many in number from which you can choose from. Options are many in number such as essentials of exercise science flash cards, personal trainer manual set, and many more from ACE. With all the materials, online tests are also other aspects that helps an individual prepare for the test. There are also practice tests and exam reviews available too. The resource center for the ACE is yet another source that helps students in discussing with study counselors in case they have queries regarding the course or any other aspect about certification.
Workshops:
There are many sources offered by ACSM like ACSM's resource and personal trainer, certification review, and guidelines for prescription and exercise testing. To prepare for certified personal trainer exam, work shop offers are available for learners. One day in person workshop, three days in person workshop along with online webinar series. In person preparation, online and prints are provided by NASM. With all these, the 9 week online course is another benefit which includes interactive discussion questions, study guide, flash card, online course, and 1 day live workshops are available.
ISSA materials for study:
They provide online copy and hard copy, practice exam, work book, study guide, web support, reference DVD, and an animated online exercise lab which offers information which includes 250 exercises.
Apart from this there are other certification courses from other resources too. In that manner the 62 hours certification program is one which includes 16 hours of practical hands on training, 16 hours of lecture, 100 questions that include multiple choice type, 30 hours of internship along with trained mentors, practical skill competency program and 6 to 9 week course.
Additional certifications:
Apart from certifications, the above mentioned five organizations also offer additional certifications which are beneficial in enhancing your career and moving ahead and also for gaining enhanced skills. Few additional certifications are for cancer exercise trainer, group exercise instructor, and conditioning and tactical strength facilitator.
How to Become a Certified Personal Trainer?
One of the fastest growing professions these days in the United States is personal training. It is considered to be an enjoyable career to lead a healthier lifestyle. Here are a few steps about how to become a certified personal trainer.
1. Researching:
Once you have opted to become a personal trainer, the next step is to choose the appropriate certified program that fits you. There are abundant options available to get certified by training programs but the accreditation by the National commission for certifying agencies is important. When health and fitness is considered, it is mentioned as golden standards and possesses a wide range of programs that meet the standards. Fitness and medical communities identify this as the best standard and adds advantage to employers. So opting for the right fitness program that is accredited by the NCCA is important to be noted by personal training enthusiasts.
2. Opting for the right study program:
After opting for the right study program, obtaining the study materials is mandatory. There are varied plans when personal training programs are opted. Ones who prepare for exams are self-paced and are achieved by a combination of online as well as physical materials. Preparation time required as per the program is to be dedicated for studying the certification. The candidate needs to invest some hours of their time for preparation. With the experience, background and available time the course and preparation time are opted.
3. Registering for exams:
There are number of courses to be opted for a personal trainer as mentioned above. The duration of the course also varies accordingly, from short, medium and long approaches. The cost for each exam may vary slightly. Candidates need to register for exams after 6 months of purchasing their study materials. Before registering, it would be perfect if they check through the eligibility conditions and fit into all the requirements.
4. Passing the exam:
After the exam is passed, the individual becomes a certified personal trainer who is ready to initiate their career. A certificate would be provided to the candidate after passing the exam. They can start their career as a personal trainer in gyms, fitness studios, organizations and other places where personal trainers are required.
5. Get the right job:
Personal trainers have a number of factors to choose the right jobs. They needs to find out the right environment where they like to work for. There are plenty of options such as medical fitness facility, health and fitness club, specialty studio, and more. These certified programs are available nationwide and opting a job can also be made based on salary reports. There are number of top and standard fitness clubs which conducts interviews to fill qualifying positions.
6. Bring out your specialty:
It is good to understand that an individual can't be everything at all times no matter how talented you may be in your field. Hence have a clear idea to target and associate with people to obtain your services. There are many programs which describes specialty certification in particular arena such as behavior change, weight management, fitness nutrition, sports conditioning, and more. Choose the one you are passionate about and present yourself.
There are number of ways to become a personal trainer. The candidate can choose for online or courses to study from home, get enrolled in workshop courses, register for 6 months online programs, pursuing career in college and more.
How much does it cost to become a personal trainer?
Certification by an accredited organization is requiring to get employed. In that manner the most reputable organizations are the American council on exercise, American college on sports medicine and national academy of sports medicine. The certification packages by 2013 for personal trainer programs are mentioned as $500 to $1000. Where these organization requires an AED/CPR before you take exams. There are also additional options from NASM which is an employment guarantee for 60 days and ranges about $1200 to $2000. The professional liability insurance is yet another factor for independent contractors and self-employed personal trainers. The policy would cost about $170 to $260 every year.
Personal Trainer Salary:
As per reports from Bureau of Labor Statistics along with industry data, mention that employment opportunities for group instructors and personal trainers are anticipated to grow high to about 24% from 2010 to 2020. The salary wages have also been accurate with the growth. It is said that the salary wages for personal trainers have enhanced significantly. The type of employment is one factor which has stated for the salary increase.
As per data from Payscale.com, it has mentioned the annual pay for personal trainers in the United States is about $18.66 per hour and the compensation usually lies amongst $10 to $49 per hour. There is a high range of salary for personal trainers who work independently and or in private studios about $ 35.00 to $ 65.00 or more for an hour. There are many other factors that are responsible for salary variation for personal trainers. Some of them are geographical location, specialization, experience, certification and educational level.
Reports as of 2016, February mentions the median annual personal trainer salary as $55,736 and the range is mentioned to be between $40,214 and $68,460. Hence the salary range depends on the environment one works.
It is good to turn ones passion towards fitness where they can assist people in leading a healthy lifestyle. Starting career as a personal trainer is a good option as personal trainers are well recognized and also paid well as mentioned above. Personal trainer is an exciting and interesting career which associates exercise, nutrition, and stretching and leads people to better health. With the various types of diseases that prevail due to modern living, healthy life is important. Individuals who are passionate about leading a healthier lifestyle and also intended to teach others can get themselves trained as a personal trainer. All details regarding personal trainer and steps involved to become a personal trainer are mentioned in the article. There are varied courses from which the best one with specified time period can be chosen. The courses along with their fee details are also mentioned. So, start your career towards a healthy life by enrolling for personal trainer.
Save