A game developer is a one who creates and develops video game. In order to become a game developer one has to have a technical bent of mind as well as there should be creativity in what one makes. Developing a game requires lot of effort, brain exercise and obviously knowledge of mathematics, computer as well as little bit of science. To become a successful game developer one should have particular skills and educational qualification.

What to Do to Become a Game Developer?
The educational qualification needed to become a game developer are:
One should start with a bachelor's degree in field of computer science. One should in particular has expertise in computer programming languages like C and C++. Apart from that one should also have knowledge about computer architecture, software designing and so on.
Nowadays many universities provide high tech degrees but here only degree won't do any good. So one will have to have immense of practical knowledge as it is more desirable in the field of computer and sciences.
Apart from that, one should be skilled in communication, language, business, marketing and project management. Though these are not so necessary, yet one should have these skills as these form its foundation.
Programming skills:
For becoming a game developer, one must have good programming skills. It includes the knowledge of working with high console games which are written in machine languages made by using web programming languages. One can make use of a number of programming languages like artificial intelligence programming, engine programming, graphic programming, sound programming, physics programming, network programming, tool programming and user interface programming.
A game developer must be fluent in number of languages as one may have to shift to any language any time especially for developing a game.
One must start with a traditional language like C and C++, should have a full understanding of machine language and the embedded programming.
Usually, the game developers rely heavily on game libraries, physics engines, and special purpose languages and so on. So in such a case, one must have skills and quick grabbing ability as many times one has to switch to new tools and for its understanding, one must be quick and spontaneous.
Nowadays internet and mobile based games are in demand, so one must also have knowledge of programming, android and Apple development.
Requirement of communication skills: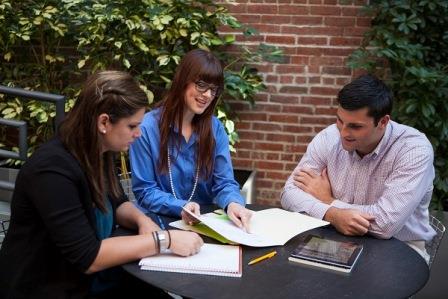 Game programmers have to work with number of other team members ranging from artists, programmers, mathematicians, business people or even the marketing managers.
One has to write a number of computer codes and while doing this, he or she may have to communicate with other team members, so for that purpose, one has to speak and also understand the technical jargon so that you can translate your need into codes. For instance, an artist may describe the changes in games in terms of the lightening and shading, but may not describe in terms of pixels and color values. The better you understand their needs, the more you will be able to make realistic games.
Other basic tips to be a game developer are:
Being informed: One must keep himself and herself updated. You must talk to your seniors, peers, visit campus for knowledge or read maximum online as well as offline, magazines, and books on various video programming like game slice etc. to get knowledge of the field. Also get to know the training and skills required to enter this field.
Know where exactly your skills lie. Due to advancement in internet, game developing has increased in size. As it is not just confined to game developing but also movie making where number of other professionals are required to form a picture.
Video game developers include level designers so as to make it a fun, writing source codes, 3D modelers and so on. Know where exactly your interest is and then choose the field.
Train yourself and this can be done only by getting good training under an expert game developer. Nowadays you may also enrol yourself for online courses like UAT online game degree and so on.
Game developer job description:
A game developer specifically is known as video game designer, video game developer etc. they are the engineers who create and develop a game. They are involved in different aspects of game's creation like right from concept to story making, coding, designing and programming. Apart from this, other areas are audio, design, video, visual arts and production.
Duties of a game developer: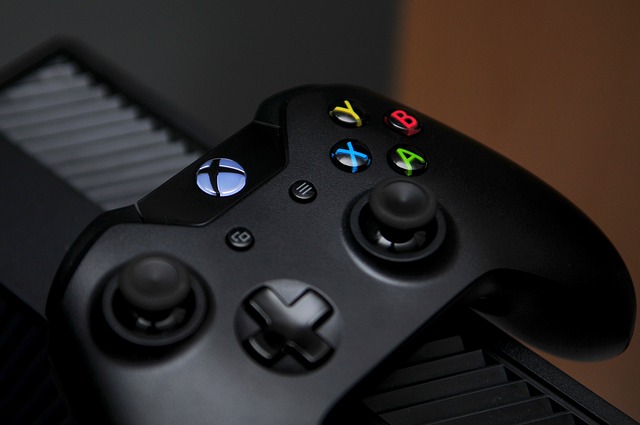 A game developer has a number of tasks to perform like he or she is involved in designing, producing, graphic artists, video gaming and so on, they have to contribute to everything to create a final product. However, the programmers and developers are required to turn their idea into computer code. Their duties are like:
Creating story lines
Character biographies
Designing the role play machines
Creating the prototypes for the staff and the management
Documenting the game designing process
There are certain levels of a computer game designers like the junior game designers and the entry level make use of the basic tools and computer languages like C and C++. They too have to update themselves with expecting changes in the technologies. The lead game developers have to write more complicated codes and manage other programmers.
Talent and personality requirement for a game developer:
Software engineering skills are very important.
You have to write codes for the team so try and minimize complexity in the systems you develop for game developing.
A good degree of patience and perseverance is required. You may encounter a number of problems, so to solve them, calm and good mannerism is required.
Practice as much as you can.
Start with the basic level computer games so as to reach the perfection level.
Try and make your own video games at small levels and then move to the next higher step.
Go friendly with the commercially available game engines. The commercially available engines are radiant, unreal, cry engine, source engine which comes along with the games.
The engines help in creating your own maps, characters and the levels.
Alternative career options:
Web developer jobs:
By having an associate degree in web designing or in the similar kind of field, the designers can seek employment by creating and designing the websites and also by creating its content. This field is also expanding and requires skilled web designers as almost every company need web designers so as to be in touch and attract a maximum number of customers. Every single small and large company has its own website and to keep it updated, web designers are required.
Computer programmers:
For this, one will have to have a normal bachelor's degree in computer science along with specialising in number of programming languages. Such professionals are required to create codes for making software programs. So, these are the alternatives of this career field.
Gaming experience: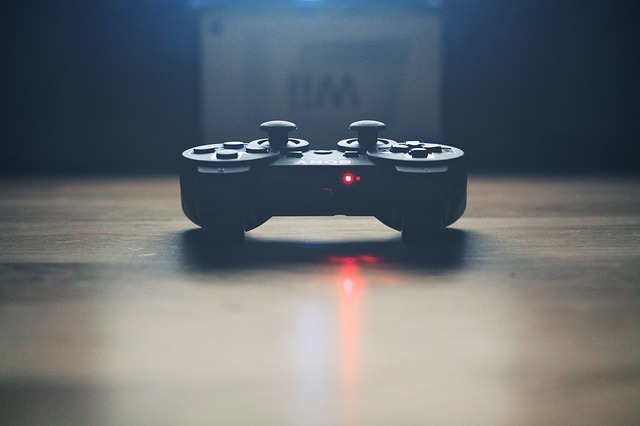 For this, computer gamers have to share a culture bit by working long hours working in the same field. In order to assimilate with this field, you may have to communicate with other team members to add to the basic background knowledge of this culture of gaming. When two gamers are being interviewed, then the one with the most gaming experience is given a preference in this competitive world.
Books and other things to recommend to start with the learning:
Refer to the online sources. Work on your own but never copy paste of the tutorial code. There are many platforms that offer you with a number of chances like homebrew developer where one can develop anything for any of the platform that you choose and these are also very inexpensive. So pick the platform which is suitable to you and start working on that.
Employment outlook and video game developer salary:
The salary of a starter may vary from an organisation to other. It also depends on the skills of an individual. The salary package starts from Rs 20,000 and can go up to any limit may be in lakhs. This field is growing day by day and provides a lot of scope for an individual to excel.
So, above are the requirements for a game developer. This field is growing as the world of web and internet is excelling to a higher speed. It is hardly any individual who does not like to play games otherwise every single person has video games in his or her android, apple IOS phones. Games are a good time pass for an individual like while travelling and so on, one can play games. So with the increasing demand, the work of game developers are also rising and thus making a field flourishing one.
Save
Save