Learning Japanese is not as easy as it seems. Understanding Japanese and learning Japanese are two different things. Learning Japanese can be easy if a person likes to give some time completely. The possibility of learning Japanese is positive if a learner tries to put his / her 100% into it. Most of the common methods to learn the Japanese language creates some kind of confusion, but there are some techniques which can provide complete fun and excitement.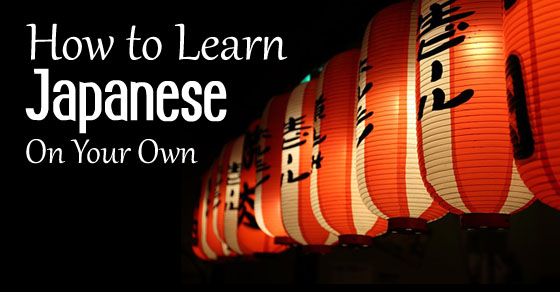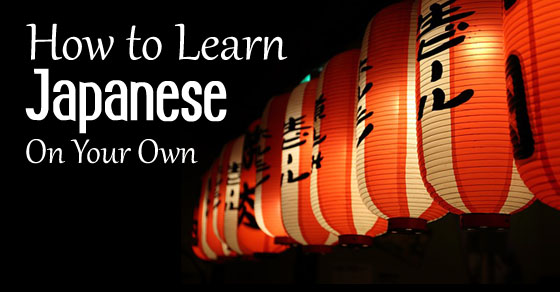 Best Ways to Learn Japanese on your Own:
There are certain techniques and guidance on how to learn Japanese language and they are
1. Be around Japanese or listen to most of the Japanese conversation as much as possible:
It seems a little weird to try but trust yourself and give this a try and be around with Japanese people. A person can also start listening to Japanese conversation as much as possible every day to an extent. Therefore, it would be preferable for a person who really wants to be brave in life and try something weird, but yet effective and eventually he/she may start understanding their accent and style when they speak Japanese.
2. Try to watch Japanese news segment every day:
By watching a Japanese news segment every day, a person who is interested in Japanese learning will be more charged to understand the meaning behind the language they speak. Thus, all efforts of learning Japanese language can create an environment where a person ends up being interested in learning more Japanese. Therefore, it is necessary to follow effective and fun techniques to learn Japanese language.
3. Try to avoid joining classes:
Most of the people who want to learn Japanese may end up choosing an easy method of joining a Japanese learning classes, but it would be turned as a wrong decision because it would be boring to learn Japanese in a class. Rather if the classes provide fun based learning techniques then it is possible that a person joining such classes would benefit something from those classes. Japanese can be tricky, but it is a very fun and nice language to learn.
4. Try to practice every day:
Most of the people who learn any new language feels humiliated or embarrassed to speak in front of others, but instead of being embarrassed one can laugh at themselves with others who make fun of Japanese learning. There may be one of your friends who knows Japanese and they may help you improve your Japanese learning sessions. And it would be a great start if a person tries to speak in bits and pieces with his/her friends so as to improve their language.
5. Make learning fun:
Out of hundred, there are 10% of people who are really into studying and learning things because they seem to have fun with their learning process and they love learning new things. Also, there are people who don't like to learn much. Therefore, those uninterested people need to be turned interested in. And to make that happen a person needs to understand his/her way of fun. And through that fun way, a person can push in your learning sessions in a most effective way.
6. Watch Japanese drama fictions:
Taking a small break from learning session can improve the learning ability of a person and hence eventually this will create a way where he/she can be better with their Japanese. And while taking breaks a person can watch Japanese drama, fiction to make himself/herself the value of all the hard work. Therefore, it would be easy to learn Japanese if a person tries to maintain most of his / her lifestyle according to the Japanese culture.
It would be better skipping Japanese learning classes for a day, if a person is having a bad day and his / her mood is not right. And instead of troubling himself/herself with something boring, a person can start watching something interesting in Japanese. This will help him/her to be better with speaking and understanding the ability of the learning sessions. Therefore, it would be better if a person takes a break from their class, but it would be even better if a person starts watching Japanese interesting videos to learn Japanese better.
8. Avoid blaming Japanese for speaking English:
Most of the Japanese may speak to you in English language. It is not their fault that they speak English better than Japanese. It is possible that most of the people who look like that may speak to you in English language, then in return try to speak to them in Japanese because if they know Japanese then they will respond you with a reply in the Japanese. You can practice Japanese in this way.
9. Be casual and polite while speaking Japanese:
Some people who speak Japanese casually may be notified as those people who are not so polite with their elders. Therefore, it would be better if a person who is learning Japanese language starts learning Japanese in a formal and polite manner so that they can handle casual Japanese languages without disrespecting anyone. There are even ways that can help them to be more clear about their speaking ability with others.
10. Avoid learning Japanese from movies:
There are some rules that need to be followed while learning languages like avoiding learning Japanese from the movies because there may be a possibility that some of the word in Japanese may sound like something inappropriate in English. Therefore, it is better to learn Japanese in an authentic manner than choosing an easy way. And at the end of the session, a person will be capable of handling any kind of Japanese conversations.
11. It is hard to get songs correct than the language:
Most of the Japanese people prefer playing karaoke in groups and they would love to hear their foreign friends sing a song in Japanese. Therefore, to fit in a Japanese friend circle, a person needs to sing better than speak. Because people out there love their funniest plays which consist of karaoke. And they would love even better if they get to know that their foreign friends can sing a song in the Japanese and make an effort of fitting in their group.
12. Join a Japanese activity club:
Joining an activity club of Japanese would make a person to be part of their life activity. Through these small steps towards Japanese, a person could understand his/her speaking and learning ability better. Therefore, it is advisable to be part of the Japanese activity club so that people may start communicating with you and accepting you in the association as the rest of them. This would be a start of big changes in the learning process of Japanese.
13. Use Japanese naturally:
Most of the time happens that people may end up making a mistake in Japanese while using a word in Japanese. It is advisable to use the words in the Japanese naturally. Therefore, a person who is interested in learning Japanese needs to understand the formation of words in Japanese so that there won't be any kind of problem that can be faced by the Japanese community because of the wrong usage of words.
14. Start reading Japanese stories:
After learning Japanese through different sources of learning it is time to read some Japanese stories which can help a person read Japanese in a better manner. Most probably this would help a person who just learnt Japanese a start to explore new things in the Japanese learning process. Therefore, it would be great if a person starts risking himself/herself while reading the Japanese stories all by himself/herself.
15. Take help from google images:
While learning Japanese, if there is anything that you are curious to the meaning about them at that point of time one can take help from google images as it will help a person in understanding an actual meaning of that particular word without any wastage of time and money. Therefore, it is advisable to know the meaning first before speaking something unnecessary in the public and create trouble for himself/herself.
16. Start taking basics without any help:
In the newspapers and in any other magazines there are some kind of fun games in Japan and a person who started almost can understand the Japanese language basics, and should also start taking those fun games to check whether it is helping them or not. Therefore, conducting small tests for them to check their credibility in learning the Japanese language will help him/her to understand the actual result of their learning process.
17. Start writing down in flash cards:
Most people prefer learning in writing, whether it is Japanese or any other language. It is one of the best form of learning Japanese. While learning Japanese, a person can keep writing some of the main sentences so that there won't be any confusion later. It would be even better if a person starts writing full sentences in the flash cards for his/her own purpose. And after writing it down whenever it is necessary, he/she can check those flash cards for reference while speaking Japanese.
18. Download Japanese learning app:
In this developed situations a person can carry his / her own personal Japanese tutor in his / her pockets. Therefore, it is better to download a Japanese learning app to learn more about Japanese. These Japanese learning apps help a person rectify his / her mistakes in speaking Japanese. It even rectifies any type of meaning change in the Japanese language that a person is conversing with. Therefore, it is one of the easiest form of learning Japanese.
19. Keep referring with Japanese tutors:
While writing Japanese, a person needs to understand that whatever he / she is writing need to be rectified before it troubles any one else. It is a good habit of writing the Japanese full sentences, but it would be even better if a person speaking those written English tries to learn the meaning of those sentences and to do that a person should keep on referring some of the Japanese tutors to whom a person can reach anywhere and anytime.
20. Keep reading Japanese with a tune:
It is one of the best ways of learning the Japanese language. There are several ways of learning Japanese, but if a person wants to make learning Japanese process fun then they need to start learning Japanese in a tune. And in simple words, a person should take up singing way of Japanese language where he/she can learn Japanese as fast as possible. While reading Japanese a person should try singing to learn better.
Conclusion:
Learning Japanese is not an easy process because eventually while learning Japanese, a person may feel little stuck and irritated, but after that, once he/she starts creating creative measures of learning Japanese then it is possible that he/she may end up being interested in learning Japanese better.
Therefore, there are some of the things that need to be followed while learning Japanese on our own without any difficulty. These guidelines are for those people who can try not to give up in the middle while starting their learning process. And if a person wants to learn Japanese on his / her own then they can start following all the above-mentioned techniques and guidelines to learn Japanese in a better manner.
Save