When you are starting to look for a job, then there is no guarantee that you will find yourself a job on your first outing only. Instead, it might take you days, week or even months to get the perfect job for yourself during the entire job search process.
You have to go through some real hardship of appearing in front of the interview panel and then getting rejected. There are people who have been lucky to find themselves a temporary job within a year. When the economy is down you will find it hard to get a temporary job as well.
Moreover, when you are fresh from college and don't have much experience things become tougher for you. This happens mostly because you do not have any guidance on how to start your job search, where to look at first and how to go about this process.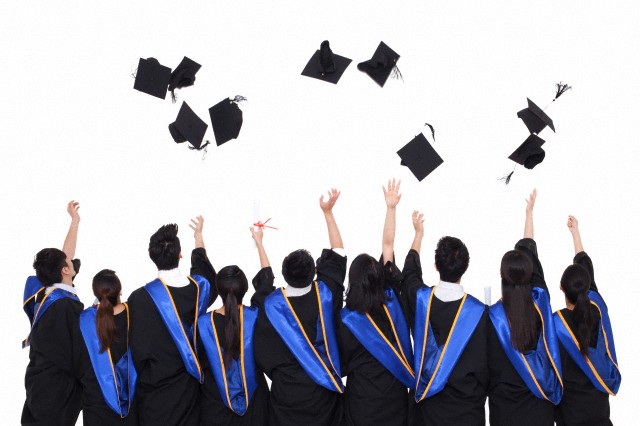 Companies do have vacancies and that holds true for every sector but you will find it really hard to fit into the requirement that the companies have set up for the job position. It seems that when you are looking for a job, then either you come out as a highly qualified person for the job or under qualified.
The right qualification seems to be missing, but the funniest thing is that once you start working somewhere or can't go for the full time work as you maybe in the college, you will find yourself suitable for various jobs out there.
Everything seems like a mirage that will break once you touch them. Though everything looks heartbreaking and nerve wracking as well, it is not the case always. If you know how to start your job hunting, then you will be successful in selecting just the right career for you.
Need to Have Money Flowing into your Pocket:
Even when the sum is meager and is not sufficient to pay your bills, but as long as you have cash flow in your pocket you will have the time to prepare for your job interview. The job interview only takes place in the morning or maybe during the noon, so you have to make sure that you take up odd jobs which will keep you completely free during the day time.
So if you are waiting tables, or delivering the morning newspaper or even bartending at night, it is also ok because the money is in your pocket, which will provide you the confidence to keep on looking for better job prospects.
You are not going to wait tables for the rest of your life. You are surely going to change your future for better.
Here is some help that will guide you in quick job search:
Tips for Mastering the Job Search Process:
1. Working on resume: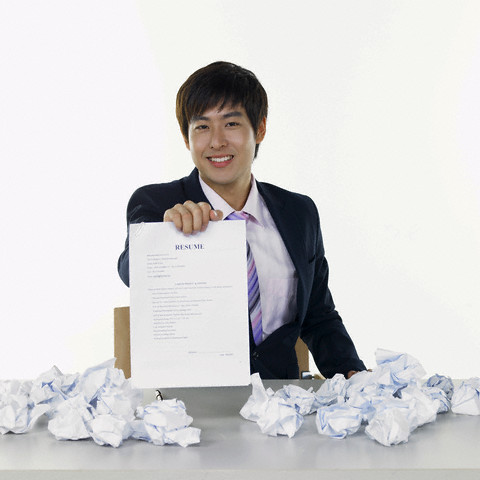 If you feel that once you have sent out the resume and your work is done, then you are highly mistaken because after submitting the resume your actual work starts. You need to call up the concerned person directly and ask him whether there are options for you or some prospect shining.
On an average you will witness that your resume which took hours of dedication to come up with one has been read through in only 10 seconds, therefore if you want the CV to hang in on there for quite some time, then you need to take that extra ordeal.
2. Read relevant magazines:
You must start preparing yourself for the industry that you are willing to join by reading magazines, journals, blogs, newspapers and every article related to that sector. Try to dig in deep on whether there is any vacancy or not and also what the latest trend is of the particular sector.
3. Look through various websites: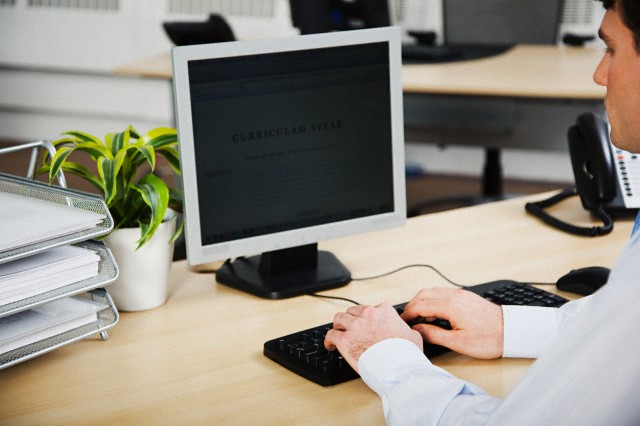 There are multiple websites online where you will find relevant information about the job vacancy from various recruiters. So if you register with one of these job search portals , they will let you know about the vacancy and will offer you suggestions as per your qualification.
4. Alumni society:
If you want to expand your network then it is better that you join some alumni society of either your college or university. This way you will stay connected with people who are already established in their own field and also with people who are trying to make their mark. Both will be a source of inspiration for you.
5. Market yourself:
It is not the only product that you need to market, but you also need to market yourself and your skills too. You just have to make the industry aware that you have the skills to join the industry and if you do not promote yourself well , then someone else will take up the position.
6. Career services:
Here you will get maximum benefit as they are the ones who are there to guide students like you fetch a perfect job according to the qualification you have. Therefore, if you want to make the most of it, then drop by the career services that your University has or the one that is nearest to your home.
7. Student jobs website:
There are several websites that are meant for student jobs particularly. Therefore you must be in that place to land yourself a job.
8. Create a dedicated email: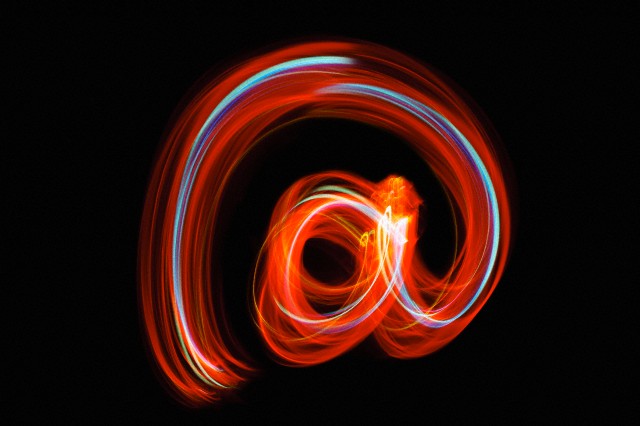 Set up an email address for yourself which you want to use for official purposes. Circulate it to the services and websites where you are looking up for jobs. It will provide you with a professional approach too.
9. Involve family:
When you are looking for jobs then seek the help of your immediate family members. As they are working therefore they will have information whether there is any vacancy in their organization or their friends. They have their own network and reference that will be helpful for you as well.
10. Google Alerts:
If you are tired of looking for a job, then you can set up Google Alerts so that when there is any job for you then it will notify you immediately. Otherwise, you might miss out on the big opportunity.
11. Avoid scams:

When it looks too good to be true, then it is better that you leave it alone otherwise you might get involved in scams and end up losing money big time.
12. Be realistic:
If you are expecting that you will become the CEO straight out of your college then you are completely mistaken. It is good to have big dreams, but then in order to reach there on top of the ladder you have to take the first step.
13. Widen your sphere:
Don't stick to a particular area instead you need to widen your horizon and look for jobs that will be suitable for you as well.
14. Local shops:
Sometimes they are the easiest checkpoints but we tend to overlook them. There are posters and notices about the job opening information locally, which you can make use of in your job search.
15. Go through the newspaper: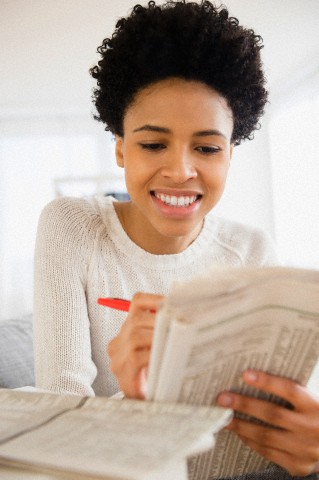 It might seem old school to you, but there are small businesses that still prefer print media over online, so in order to tap into the information from there you can easily find yourself a job.
16. Provide CVs to every place possible:
When you are looking for a job you must provide the CV to every possible place. It might seem tiring but you must not leave a single place within your view sight.
17. Student fairs:
Be part of the Students Fair because you will never get so many opportunities under one roof in any other place. They are the one who will be able to help you with job search because they have got the right connection.
18. Summer work:
You can look into the summer work in some other place abroad because sometimes the payment is better than what you will get in here. It will also add up to your experience as well.
19. Use Social media:
When everybody is making use of social media, then why aren't you working on it? Follow the companies on their Facebook or twitter page to keep you updated with the news about the happenings of the company.
20. Lecturers are good source:
Lecturers can be helpful too, because in case they are not able to provide you with leads regarding job, at least they will be able to help you with your CV.
21. Let everybody know:
When you are looking for a job, let everybody know about the fact. More the people know about your intention the more they will be able to help you out.
22. Student websites:
In case you are part of any student website then you must dig into see whether they provide any news regarding job openings or not. There are some student websites that do come up with job openings to help students like you.
23. Be interview ready:
When you are sending out CVs , you must also prepare for the interviews simultaneously. Don't go into the interview thinking what the company can offer you instead prepare yourself to showcase the talent of yours that will help the company to grow. This will enhance your chances to do better in the interview session.
24. Get your attitude right:
If you have the right attitude towards your goal then you will not have any problem in acquiring a job for you. Don't look down upon any opportunity instead you must grab the opportunity with both the hands.
25. Work from home:

You can start working from home until unless you land yourself a better opportunity. It is always better that you keep on working and enhancing your skill before you find a good match for your educational qualification.
26. Preparing for telephone interviews:
When you are looking for a job make sure that you prepare yourself well even for the telephone interview as well. When you are taking the telephone interview, then you must select a place where you will not be disturbed by any noise and you can hear the questions loud and clear. You have to use positive languages and positive tone all through.
27. Prepare the CV and covering letter:
It is part of the preparation for the interview and also the key to get a suitable job. If your CV is not prepared well, then there are high chances that you will not get yourself a preferable job.
So concentrate on your CV and cover letter so that you can make the most of the opportunity. Therefore, keep your CV updated with your contact details and educational qualifications so that the employers know whether you are suitable for the job or not.
28. University job shops:
You must have almost forgotten this treasure hunt. We are often so busy looking in different directions for job searches that we overlook the easiest possible way outs. It will be the best first call option when you have just started to look into various directions for the perfect job for you.
29. Buddy up:
Sometimes when you are looking for jobs then it becomes even more interesting if you find a partner for yourself. When you and your friend will look into the same, then the possibilities increases manifold.
30. Stay positive:
It is not that you will provide you CV at one place and they will offer you the best job. You have to be patient while searching for the jobs and most importantly you need to stay positive all throughout.
If you are not getting any favorable opportunities, then you have to remind yourself always that there is even better opportunity awaiting you. Never lose hope or get desperate for a job.
Fresher jobs are sometimes hard to come by therefore if you are not getting something fruitful, then don't get disheartened by that. Instead keep on looking for the opportunities and provide your CV to every possible place and stay connected to every place which can help you with your job.