Hong Kong stands in the list of best countries to work with. This former British colony is one of the important financial centers in the world which boast the largest concentration of individual wealth in Asia.
In this year, HSBC has revealed that the expats who are living in Hong Kong are earning an average $169,756 per year and that is almost 7 times more than the average annual salary of that country.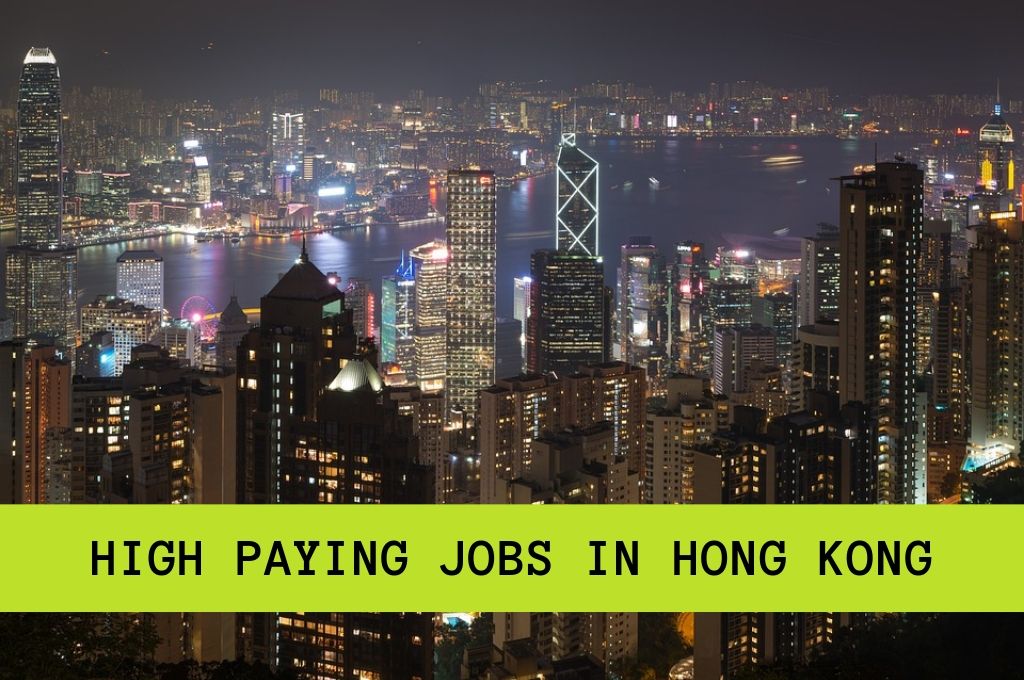 This is a article which will give you the list of the highest paying jobs in Hong Kong and their extremely generous wages offered in this country.
Best Paying Jobs in Hong Kong:
Banking & Finance:
In the banking and finance industry, portfolio management jobs are most prestigious one and they primarily indulge in development and implementing investment strategies for the clients. It can be either for a organization or individuals.
The analyst's salary's starts from HK$550,000 and after gaining some experience their designation may move up as a manager, director and finally executive director.
Finance & Accounting – CFO
Chief financial officers duty is to manage the financial risk of a company.
They have to hold a bachelor's degree in finance, business administration, economics and people with 5 to 15 years of experience in this industry will be promoted to position of CFO.
It will be a plus to have a master's degree and professional certification.
Pharmaceutical – R&D Director:
In Hong Kong, R&D director is one of the best paying job in the pharmaceutical sector.
They are asked to plan, organize and direct all the pharma related research and development for a company.
They need to have a bachelor's degree in a relevant subject, but some employer will prefer additional qualifications.
Insurance – Regional Head (Underwriting):
The insurance underwriter will decide who are eligible for insurance cover. This is actually done by assessing background information given by their client and calculating the risk that involved.
To become a insurance underwriter you must hold a bachelor degree in relevant subjects like Economics, Accounting, Business, Finance, Engineering, Law, Finance, Management, statistics etc.
They can find jobs in life, non-life, broking insurance,re-insurance. They hold a position of manager, regional manager first and finally they can become a regional head.
Retail – Head of Retail (Regional):
In Hong Kong economy, the retail industry plays a vital role. In 2016 the sales were amounting to HK$436.6 billion (£43.8 billion).
It means there is no shortage of job in this field. There are different areas which you can start with like – merchandising/buying, marketing, store design, sales and operation and training.
After gaining good experience you may also move into executive management roles and the salary starts with HK1 million in this field.
Engineering – General Manager (Regional):
In Hong Kong electrical, civil, mechanical, building, structural and environmental engineers will have huge and constant demand.
These people can find employment in the engineering sector that includes manufacturing, building services, project management, procurement, sales, quality, supply chain and general management are offered top salaries.
A relevant degree is required to pursue engineering as a career.
Legal – General Counsel:
In Hong Kong there is a huge competition for legal professionals , including general counsel and lawyers.
The people who are fluent in speaking putonghua and writing Chinese will have a edge over other candidates.
Companies are not hiring foreign legal professionals and mostly prefer to hire candidates who are well versed in the people's republic of china marker.
General counsel will have more than 8 year's experience.
HR & Administration – Director:
A human resource responsibility is to select the best people for a company to work with , they have to protect the employee rights and administer their benefits.
You require a relevant degree to enter into this field and can work in areas like talent acquisition, compensation and benefits, training and development.
You could move to director's role after gaining experience in this field. It is expected to earn a minimum of HK$1 million.
Medical devices:
The responsibility of sales director is to direct sales teams of the entire company or branding division or within a regional.
The people with apt education, training and little experience in the medical field can find employment as marketing director, Q&A manager, sales director and product manager.