The emergence of Facebook, Whatsapp and other such social apps in the last few years has driven more and more people online through the smartphone. A large part of everyone's life today is spent on the smartphone either speaking or communicating with colleagues, clients or family.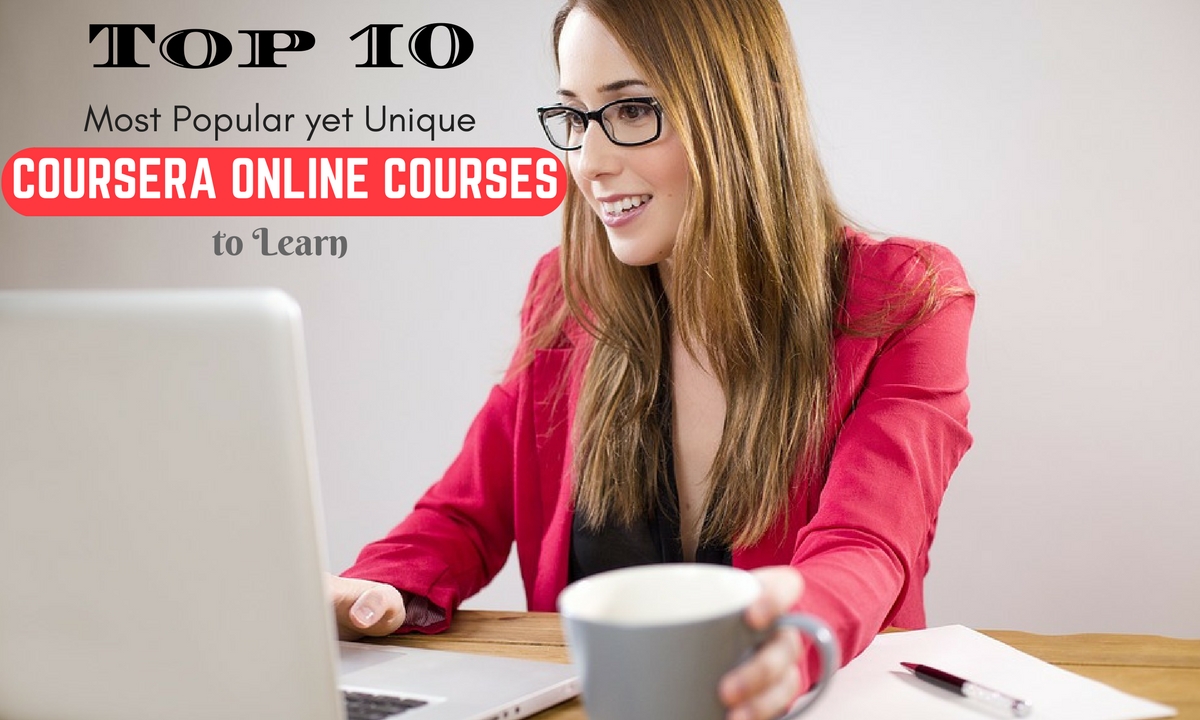 Internet is becoming ubiquitous and school kids googling for homework is daily life. Increasingly, Google has become a proxy for self-learning. If you don't know, just "google it".
While Google touches the lives of billions of people, it offers mostly unstructured or contextual learning which is great for problem-solving but is ineffective to build professional skills.
Whether we are at the start of our career or many years into it, we are continuously seeking to add skills to be up to date, to prepare for the next promotion or even to prevent being laid off. More often than not we need to learn these skills in a structured way to apply them at work or home.
Fortunately online learning and education has also evolved rapidly with platforms like Coursera, EDx, Udemy and Udacity. These platforms allow structured learning over a variety of courses through a combination of instructor-led or Self-paced programs. Most of these platforms also offer certifications for courses taken and in many cases online degrees too. These platforms are dramatically changing the way we learn and skill ourselves while reducing the cost of learning by democratising the access of education.
Among these leading platforms is Coursera, a platform started by 2 Stanford computer science professors. Professor Daphne Koller and Professor Andrew Ng who shared their course online and ended up teaching many people who could have otherwise been able to enroll for their course. Anyone can take Coursera courses online.
Coursera: The Best Education Platform
From that beginning of 2012 , today Coursera boasts of some Amazing Stats
With more than 25 Million learners and 149 University Partners including
Stanford University
University of Pennsylvania
John Hopkins University
Duke University and many more.
Top Universities and Faculty on Coursera
With Top faculty from these universities taking these courses, getting the experience of an Ivy league education has never been closer than this.
Sample this, one of the most popular courses on courser is The Introductory Course on Machine Learning taught by Andrew Ng, (Co-Founder Coursera) has 36,365 ratings with an average rating of 4.9 from a possible maximum of 5. Assuming that not all learners who took the course rated it, the number of people who studied this course could easily be 100,000 + . That is an incredible number by any Standard.
Machine Learning, Data Science and AI are all rage these days and Coursera offers some amazing options on these courses. The choices range from an Introductory course to specializations and even an online Master's Degree.
The Introductory Course on Machine Learning
The Specialization in Data Science
Master of Computer Science in Data Science
Learn Best Courses from Ivy League Colleges starting at $29
The best part about Coursera is that they are reasonably priced with most courses between $29-$99 (More Details Here) Most courses are free for learning and for course material but you might have to pay for project work, quizzes, Peer assignments and a Verifiable and Shareable Certificate.
Coursera also offers Specializations programs that have a series of courses for small monthly payment per month and accredited online masters degrees that cost a lot less than what they do if you were studying in the University.
Imagine your resume saying: "Certificate in Machine Learning and Data Science from Stanford University".
For those who've not had privileged childhood and education opportunities that is a powerful asset to add to their resumes.
If you thought that Coursera is only about STEM (Science, Technology, Engineering and Maths) be prepared to be pleasantly surprised.
Coursera has been adding a diverse mix of courses on its platform for Business, Art and Humanities, Personal Development and Social Sciences. We've curated 10 of the most unusual but highly rated courses for you on Coursera.
10 Unusual but Highly Rated Coursera Online Courses:
If you loved comic books all your life then this might be the course that delights you the most. With 6 hours of Course work and 15 hours of Project work and an average Rating of 4.6 stars from a maximum possible of 5, it might bring out memories of some of the most enjoyable times of your life. Go on discover the Walt Disney within you. More Details Here
Picture yourself in Tom Cruise's shoes and imagine how you would have handled Cuba Gooding Junior in the movie Jerry Mcguire. Well, you can make that happen in real life. Offered by the Case Western Reserve University this course has a rating of 5 from a maximum possible of 5. Stop dreaming of Tom Cruise and become Tom Cruise. More Details
3. The Horse Course-Introduction to Basic care and Management:
Horses are amazing animals and great human partners that go long back in the history of mankind. If you love horses and want to own one in the future then learn more about equine ownership and the science behind today's management practices of horses. This course has an average rating of 4.8 stars from more than 262 ratings. More Details Here
4. The Truth About Cats and Dogs:
While we are on the subject of animals this is an interesting course on pets. Offered by The University of Edinburgh this course is designed to help the students understand their pet's behaviour and enable them to better understand their pets needs and strengthen your relationship with them. This course has an average rating of 4.7 stars from a maximumpossible number of 5. Meow!! More Details Here
5. Introduction to Classical Music:
Animals and pets can be a source of unending delight and companionship. For those who prefer the soulfulness of music and appreciate good music, there is an introductory course that takes the listener on a journey of Bach Fugues, Mozart Symphonies, and Puccini operas. Rated 4.9 stars, this is a course for my bucket list. More Details Here
6. Creating Synthesizer Sounds for Electronic Music:
How about going from Listening to music to producing your own music? In this project centred course you create sounds and use them in your own composition. If you'd like a more extensive program you can do a Music Production Specialization. This is a collection of 4 courses that will give you the knowledge to record and produce professional sounding music. If you do this course and end up in the Top 40 Charts do send us an email. More details
7. Academic listening and note taking:
Listening to Music. Yes. Listening to Academic Lectures. Yawn! If you are a non-native English speaker and planning to take lectures in English then this course will help you among all things "take better lecture notes". If you are planning for higher studies in the US or UK, then this might be a course you should consider strongly. Its rated 4.4 Stars from a maximum possible of 5. More Details Here
If there is music, can drama be far behind. Or more specifically Opera and that too from the Middle Kingdom. Just like the course on introduction to Classical music this course is an introduction to the Kunqu, China's classical Opera. This course enhances students' appreciation of Chinese performing arts and classical literature. So whether you are an explorer of new cultural experiences or you want to impress a Chinese Client, or simply a lover of fine art then this might be a worth your time. Its rated 4.8 Stars. More Details here
Appreciating art and music is all fine, but most of our daily work and even this article is in English. How about learning the Tricky English Grammar in the age of Twitter. This 4.6 Star rated course gives you an understanding of confusing grammar rules and lots of practice. You can get More Details Here
10. Intellectual Humility -Theory:
Even as I put together this curated list of Unusual courses on Coursera, the one that all writers and bloggers need more understanding of is this course on Intellectual Humility. With increasing polarisation of opinions in the world whether it be Climate Change or Terrorism, the world needs more people who are sensitive to reasons for and against their belief. In short the world needs Intellectual Humility. Find out more about this fascinating course, the first in a series of three. More Details Here
We hope you enjoyed reading our curated list of Unusual but highly rated courses at Coursera. Go ahead try them and send us feedback on how you liked them.
P.S: For more traditional courses on Professional Development and Career Advancement at Coursera, You can learn the following courses on Writing Resumes and Interviewing for Jobs .
How to Write a Resume – Rated 4.3 Stars
Specialization in Interviewing and Resume Writing in English – Set of 5 Courses