Job search has no season and every employee regardless to his or her position need to keep them updated on the current job market and upgrade their skills to match the required expectation.
There are a lot of internal and external facts that have to co-relate in order to get hitched with the right job.
Talking about getting the right job, it is important to build a good resume and ensure to market them in the right path so that we get our desired placement.
If creating a resume in one part then uploading them or applying them is another part. We have various resources available to post our resumes.
Some may want the hard copy and some the soft copy. Online job portals play a major role in creating a platform for employers to look out for the right candidate and also for the employees to get placed in the right company.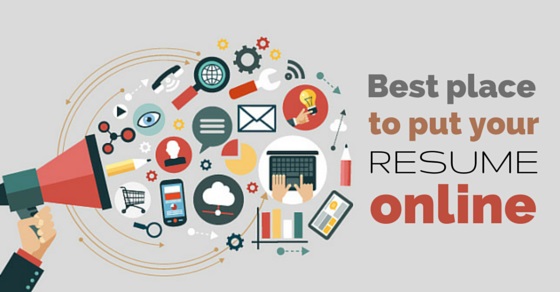 In this context, it is important to know which online board creates a good exposure to get your job or how the boards are effective in marketing your profile so that it gives you the best result.
There are certain best online job sites that can fetch you the right job you are looking for. To get to these sites you need to first understand their demand, results, clients etc.
To do some background work before blindly uploading into a site is a good homework one can do. You may also need to work around;
The no. of clients associated with the job portal
Check the review of sites
Discover if social networking sites are linked
Know the scope of demand that exists for these clients
Check review from friends, colleagues etc
These are some of the basic needs of doing a fine research as to which job site you should post your resume to.
Once these above mentioned tips have been considered, you need to frame your resume to fit into the criteria's of the selected job portals.
Let us first shortlist some of the job portals one can find it best to place the resume.
Monster.com
Linkedln
Careerbuilder
Indeed
Some points to note while posting resumes:
One needs to discover job site that has maximum recognition from well established companies and upload resume. In your research you need to understand how the demand for your resume is created by these web sites. This ensures support to your application and you can land up getting hooked with the best companies in the market
Research also needs to be done about social networking sites which are meant to create a market for job seekers. To name a few: LinkedIn, twitter, facebook, etc. These sites help you get exposed to a larger crowd and create a quick result as a fact. These social media sites help you in the hiring process. With the help of contacts and links through these sites it is easy to build your relationship and find a suitable job.
Remember not to let your profile value go low. When you have selected the top job portals or sites to place your resume, you need to ensure to keep it updated on timely basis. Companies don't consider resumes that are old or lying for more than 4 months.
Compare the outcome of each web site and try placing your resume on more sites as a backup. So this tells you could also have 'A' list sites and then 'B' list sites to post your resume.
Try keeping a statistic record that helps you repair any shortfalls in your current resume and allows you to revive the same. By doing so, you can build a strong resume and also feel satisfied.
Placing your resume in the current online job markets is not a difficult task. It is the method you follow, may vary from one site to another.
But choosing the right online site and uploading your resume as per your job domain should be constructed carefully. However, through studies we also get to hear that small online sites or new job consultant portals are not a bad idea to apply for.
Well, it is also equally important to keep aside a list of most popular sites to get the best company.
Keep the above mentioned tips in mind and let your analysis be the best to get you through a successful job interview resulting in achieving the best placement.