Many employers know how important it is to advertise a job opening on different platforms so as to get the right candidate. The employer could post a job anywhere, be it in newspapers, online advertisements, television, or even billboards. Every employer knows that the best method to advertise a job opening is by online.
A good example of an online advertisement is the coming of online job boards or employment websites. For a potential job-seeker it is always a good idea to occasionally check job boards to find a suitable job.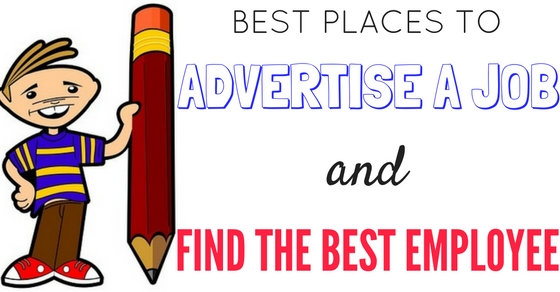 The Jobvite Recruiter National survey of 2015 shows that in the next few years more recruiters and investors are trying to improve their hiring capacity in the following areas by the following percentages.
Where to Find Employees?
Social networking sites – 50%
Employment stigmatizing – 46%
Employee references – 41%
Relationship recruiting– 38%
Campus placements– 27%
Job websites –26%
Mobile career websites– 23%
Outside agencies or talent recruiters – 13%
SEOs – 10%
Also, many recruiters tend to change the recruitment strategies so as to get more and more quality employees. But if you are an employer who focuses more on quality than quantity, then it is highly advisable to post a job offer online.
High Profile Job Boards:
1. Indeed:
This is one of the most sought after job board and is considered to be the number one job searching portal online. Nearly 180 million people visit the site every month, that means there is a high chance for an individual to get a job that he or she is looking for.
Also, the website is also available as a mobile site, it makes it easier for people to search for jobs on the go. This website promises that candidates get twice the job proposals they get from other job listing websites.
2. LinkedIn:
This is more of a professional job searching website, which offers a wide array of solutions to both the employees and employers. If you are an employer and want to submit a job on the website, then LinkedIn provides you with varied options for posting depending on the type of job being posted.
If you are an employer who is always hiring, then try to go through the referrals page, job lists, career pages and personalized job ads and referrals. If you are an employer who is hiring occasionally, then go through the job lists and recruiter lists.
Despite the fact that the site has a simple design and a poor visual and user interface, the site usually gets high traffic and people post a lot of job listings there.
Though, the website is a bit to go through for a new user, it has guidelines to guide the users on topics like, how to use the website and how to post a job.
4. The ladders:
This job website provides a platform for recruiters to post a job and provides the necessary tools and help so as to provide them the best suited candidate for the job. The site is efficient because it uses a job matching algorithm so as to match the candidates based on their skills, salary, and experience and related contact information.
Another factor that makes this site more convenient for job listing is that, the site provides a large candidate pool of over 6 million, so there are a lot of chances for the employers to select the suitable and talented candidate.
5. CareerBuilder:
Similar to LinkedIn, CareerBuilder supports a lot of tools for the employers when posting a job, so as to get the right candidate. The website also helps you in customizing the right hiring plan.
It offers a wide variety of solutions and strategies on how to manage the talent stream and attract more candidates. It also offers recruitment analytics to check the hiring strength and overall performance advertisement.
Vocational Job Boards:
Technology:
1. GitHub:
The site provides a comparatively easy method of job posting. As an employer, all you need to do is to create the necessary job advertisement preview and ensure that this is what you want the candidates to see.
Then, ensure that the job listing is okay for previewing live. Then you pay $450 for the job listing to be seen live for 30 days, after which the respective job advertisement gets posted online immediately.
2. Crunch Board:
Crunch board is the official job posting site of TechCrunch, and the site posts tech related jobs that reach to over 12 million people. Employers who want to advertise various jobs can buy over various job listing packs that start from $200 per job, $895 for 5 jobs and $1495 for 10 jobs.
The best part of using Crunch Board is that the job listing packets never expires and hence you can use them whenever you want. It is one of the most popular job listing sites for tech related jobs within job seekers and candidates.
3. Dice:
Dice is one of the most popular job listing sites that employs people to very large multinational companies such as DELL, Cisco and Adobe. The site allows you to post your job in 3 different packs or 3 different ways.
There is a standard 30 day posting scheme for a price of $345, the premium post having a 60 day posting post and can check up to 15 readymade resumes, also included is the targeted posting which has a 60 day posting period and a customized stigmatizing solutions which is provided by the website to the employer.
Design:
1. Coroloft:
Most employers depend on this site for posting design related jobs. The website provides you with various opportunities to set up and put together a team. The site offers an assortment of solutions to achieve this purpose. Each job posting costs about $275.
If the employer chooses to buy a bulk of 10, then there is a discount for each job postings for a price of $185. The duration of the job posting is for about 3 months and during this time, your job posting is advertised through various platforms and is posted across a huge network of design related publications.
2. Krop:
Krop is used by many large companies such as Apple, HBO, Netflix, Facebook, Twitter and Nike to recruit their most talented and valuable employees. The price of a single job posting costs $199.
If purchased for 10 job postings, then the price for each job posting is $135. Krop also provides an unlimited and exclusive access to the Krop database which stores over 100k resumes and portfolios which can accessed by paying nearly $299 per month.
3. Behance:
Behance provides a large support of creative and talented jobseekers. By paying the monthly fee, you can get access to over 5 million suitable candidates and potential employees. Job postings usually starts at $399 per month.
The site provides you to search from over 8 million projects posted online. Large companies like Google, PRADA and The New York Times use Behance to find their best suitable candidates.
Investment and Funding:
1. efinincialcareers

:

Has a client base of over 2 million employees, candidates and jobseekers. Job posting costs about $495 for each post. Each job posting in efinancialcareer's website boosts your post to the websites to their whole partner network hence, increases the visibility.
2. Financial Job Bank:
This site is a joint venture of the Beyond and the Career Network. The financial job bank offers monthly and annual job posting plans that has a huge saving scheme. The site offers a discount of nearly 25% of the total job posting cost when purchased in bulk.
Depending on your business plans and the type of business you have, they have various job plans. An entry level plan for a small business job posting is about $199 a month. Different job listing packages are present for different business plans.
Marketing and Retailing:
1. Talent Zoo:
This site allows you to procure a 45 day job posting scheme for just $249 and supports multiple discounts and offers for various other job postings.
Also, the added advantage of using Talent Zoo is, the website posts the job advertisements on their microblogging feeds, so it reaches out to a large part of their followers. This means that, even if the candidate is not signed up or logged in with the website, he or she will still get to see the job postings through their twitter channel feed.
2. FreshGigs:
FreshGigs allows you to post job offers for $250 each. If you buy a pack of 10 job postings, then the prices are discounted up to $175 each. FreshGigs allows the employers to compare their performance with various other job posting sites online and assures 100% customer satisfaction.
The website interface is simple, easy to use and user friendly. It is very easy to post a job through the said website. The whole process itself is very intuitive and simple.
Healthcare:
1. Health eCareers:
Health eCareers is one of the most reliable employment solutions and job listing sites for the healthcare industry. The website has a strong clientele of partners and has a large access of over hundreds of association partners.
Each job issued on the website is seen by an average of over 1 million users every month. A large network is the secret to the success of the website.
2. Medzilla:
This job site provides job postings for 30 days at $495 and for a 60 day period at $545 respectively. The website has an automated mailing system.
That is, if you use Medzilla, the employers will receive the resumes of the candidate mailed to you personally and also the details of the job is mailed to the selected candidates who are qualified for the job and have the job requirements.
Freelance Work:
1. We Work Remotely:
If you are searching for candidates to be recruited in places other than the office, then We Work Remotely is the best option for such an employee. This job site accesses you to post your job for a period of 30 days for a price of $200.
The website has an easy interface and the steps that you need to follow for posting a job is easy, quick and simple.
2. Upwork:
Upwork is used by many freelancers of varying and differing industries. Candidates from various backgrounds can be found through this site.
It allows the employers to post the jobs free of cost and gives a chance to interact with the candidates who are best fitted for the job and meets the requirements.
3. Guru:
Guru allows the employers to post a job for free. All you have to do as an employer, is to write the job title, explain the job details, have the required qualifications needed for the job and add any keywords that best relates to the type of the job, so that your job advert will come up when searched. Customization of the job advert is possible with the help of keywords.
4. Freelancer:
As a new employer, the first thing you can do to hire employees is to post your job in Freelancer as a new project. If you are new to the website, then you have to enter details by signing in Freelancer through your Facebook or your email account.
Then write the job title, the job description and the estimated budget and then post the job. The whole process is simple and fast and helps you to connect with candidates.
Start-up Ventures:
1. AngelList:
One of the most commonly used job listing sites, AngelList provides a large community of jobs provided for start-ups. About 20,265 companies use this site to hire talented candidates and jobseekers.
AngelList allows you to post a job after you have logged in to their website either through Facebook or Twitter. They have a large community of both start-ups and also potential employees.
2. StartUpHire:
Similar to AngelList, StartUpHire is also a common job posting website that posts jobs related to start-ups and related job activities. You can post jobs by buying two kinds of job packs.
One is the basic job pack, which allows you to post a job for $79 and the next is the featured post at a rate of $99. You can also choose the featured package that costs about $295 and gives the employer unlimited access to all the site features.
To Wrap Up:
If you are presently thinking of hiring, check these websites and decide which website can be used to get the most talented candidates. Finding talented candidates will not be difficult if you are using such websites.