The world is advancing at a very fast pace. Youngsters today are more thoughtful and aware. They have a clear perspective about what they want to achieve.
This clarity in thought is leading to the rise of a whole new generation of 13 year old's who aspire to be models in the fashion industry.
These are individuals who show their liking for beauty and fashion trends at an early age.
If you are one of the new generation aspiring models and are wondering how to achieve your goal, we are here to help you starting a modeling career.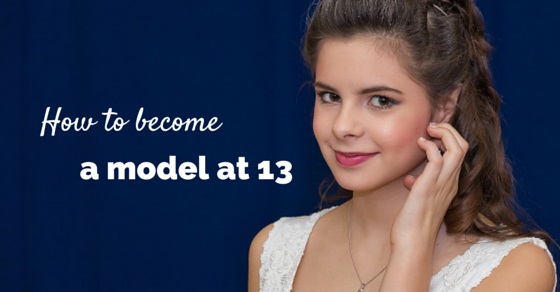 10 Best Tips for Becoming a Model at 13: Starting a Modeling Career

If you are thinking about what is the best age to start modeling then starting at a young age would be a better idea, as youngsters these days are very ambitious and thoughtful about their future.
The following mentioned are few tips to follow when starting modeling career.
1. Convince Parents:
You may be independent and have a clear view why you plan to pursue a career in modelling.
Yet, you cannot escape this step and you need to convince your parents and make them understand your dream. There are parents who are not very open-minded and who may object to pursuing a career in modelling.
If you have parents like that, you need to take efforts to explain them why you wish to choose the particular career.
They will have reasons for their worry and concern. Discuss with your parents and clear their doubts and your parents will surely understand and encourage you.
2. Get Proper Support from School:
Once you have convinced your parents, the next step would be to get the right guidance from your teachers.
School is the best place to get all sorts of career guidance. Your teachers can help you get in touch with models who have done their schooling in your school.
Teachers can even use their work status to get help and guidance from the industry experts. Schools can easily manage a workshop or seminar regarding the trade.
Request teachers to provide career guidance:
If you have many classmates who wish to pursue the same career, team up and request your teachers to provide career guidance on modelling career.
Teachers in schools and colleges will always be willing to help their students. The major advantage of having your teachers' guidance is that it is a secure method.
The fashion industry has several frauds and scams just like any other industry and you need to be extremely careful when you use other channels.
Schools always keep the safety and security of their students as their top priority and you can really be carefree when you consult teachers for advice.
Attend seminars or workshops about fashion careers:
The fashion industry is seeking fresh talent all the time. The various brands organize fashion related seminars and workshops so that the students and budding models become aware of the various possibilities in the fashion career.
You may get to know of these seminars and workshops by reading newspapers and magazines or checking the fashion related news websites.
Attend the events where you get to learn the scope of the field.
3. Decide what kind of model you wish to be: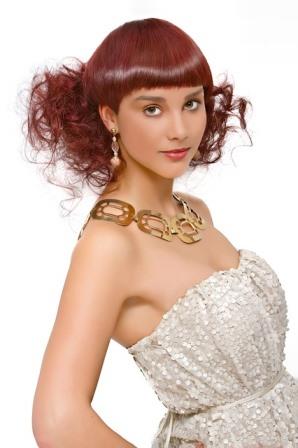 There are many diverse options even in a modelling career. You must understand where you fit in best. You need to investigate the multiple options in modelling and opt something that sits your choice best.
Model for commercials:
TV commercials usually require models who can represent the common man or woman. The figure and measurements may vary a bit and if you do not have the perfect figure, this is an option for you.
Even for TV commercials, you need to be presentable on screen and fulfill certain basic modelling related criteria.
Model for a brand:
Modelling for popular brands like Raymonds or Reid&Taylor would be a bit more difficult as they have certain fixed criteria that you may need to fulfill.
Big brands usually look for perfect figures to represent their line of clothing.
Models for film industry:
Entering the film industry is really tough. Apart from good looks, a perfect figure and a good on screen presence, you also need to know a fair share of acting to make a mark in the film industry.
You may also be expected to know dance and have a graceful gait.
Models for print media:
You may even choose to be a model for catalogues or even the print media. You need to create a portfolio to send to the editors of the print media.
It is wise to take professional help to take pictures if you do not have friends or classmates who can do it for you.
4. Contact Seniors in the field: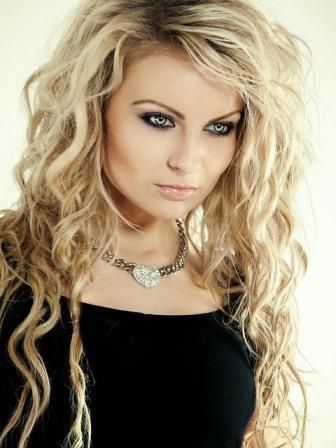 While you get in touch with the seniors in the field, you must best use the opportunity to understand facts about the career.
Understand the challenges:
The challenges posed by the career prevent many people from succeeding in this field. You must interview the seniors and understand the challenges they faced while building their reputation in the field.
If you prepare beforehand, you will not have the trouble your predecessors had in making a mark in the modelling field.
Learn the possibilities of failure:
There are certain common factors that cause failure. These usually include selecting the wrong channels to advertise your skills and using the wrong approach to get attention.
Understand the possibilities of failure in different circumstances and discuss the approach you are planning to choose.
Take references in the field:
People who are already modelling for popular brands can give you useful references. Make a database of contacts and references.
Note down contact email ids and telephone numbers. You can use these contacts when you are prepared to start your modelling career.
5. Groom yourself to match the trade requirements:
The greatest challenge in the fashion industry is to stay well groomed in a manner that fulfills the requirement of the industry.
The moment you lose the perfect figure or the charm in your looks, your demand in the fashion industry reduces. You need to groom yourself physically to suit the requirements of this challenging industry.
6. Work on your choice of attires and accessories: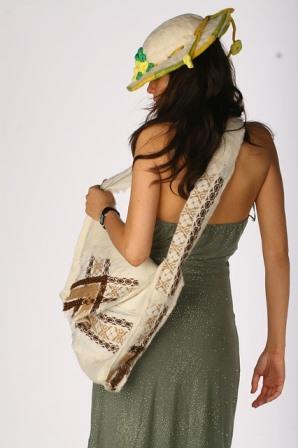 You need to learn the art of picking the right attires and outfits. You need to first understand your figure type.
You must then select attires and accessories that match your figure type. Select the dress colors that suit your complexion and make you look brighter and more attractive.
7. Devise a health plan:
Everyone requires a good health plan that will help them. For those who pursue a career in fashion, a health plan is truly inevitable.
A comprehensive health plan needs to be devised taking your present health condition into account.
Include exercise:
Regular exercise plays an important role in keeping you healthy and happy. You need to include regular exercise plan that helps you stay fit and energetic.
Dedicating a few hours in the morning for exercise would be a great idea.
Regulate your diet:
Regulating your diet may require proper suggestions from a dietician. Dieticians can suggest the right intake of calories to suit your body type and gender.
They will also tell you which foodstuffs you need to strictly avoid.
8. Posing for Photo-shoots: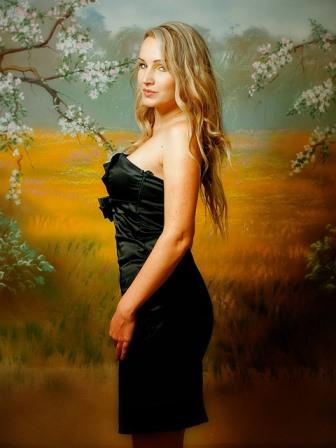 Your entire career is going to be in front of the camera and it is better if you get used to the camera early. Practice posing for photoshoots.
Ask your friends to photoshoot:
At 13, you needn't seek professional help for photoshooting. You may even ask any of your friends to photoshoot for you.
It is a great way to practise. You may opt for professional photographers once you enter the industry.
Create a powerful portfolio:
A portfolio is where you are going to market your looks.
A portfolio needs to be truly powerful so that it makes a lasting impact on the minds of the viewer.
9. Grab fashion opportunities that come your way:
You can start early if you make use of the small fashion opportunities that come your way.
Participate in school fashion events:
If you have fashion shows and similar events in the school's annual functions, you need to participate in these.
It will count later when you approach firms and brands for a modelling opportunity.
Participate in fashion contests:
The brands often organize fashion contests for budding models and you must never miss out on such chances. You may refer to the company's newsletters to know about such chances.
Participate on online fashion contests:
On the web, there are often quizzes regarding the fashion industry. You can try participating in these to gain more knowledge regarding the industry.
10. Stay in touch with the media:
Media plays an important role in getting the right models to limelight. You need to stay in the good books of media to be popular in the fashion industry.
Make contacts on social networks:
As social networks hold a lot of importance in this web driven world, utilise the possibility of building contacts through social networks.
Maintain good contacts with fashion and beauty bloggers.
Try to develop contacts with fashion magazine editors:
You must also take special efforts to maintain good contact with fashion magazine editors.
Final Words:
Now to conclude , if you are confused about how to enter into modelling field, how to get your modelling career started or are looking for tips on becoming a model this article will surely be very helpful to you.
Here we have explained every thing clearly that can serve as path to your stepping stone towards your goal.
Save
Save