You might be investing all your time and energy in putting up a great content together, but if that doesn't have any image in it then it is a complete loss.
When you are going to a restaurant, will you like to eat those foods which are not presented well?
It might happen that the dish tastes good, but if it doesn't look good then why do you think people would like to try it out!
The same theory applies for your blogs as well. You have to make it look attractive in order to attract viewers to your account.
Ornaments are important; otherwise your blog will turn out to be an uninteresting one. Writing a blog is a pretty tough affair that you have to master because, you have to come up with catchy titles and unique content that your audience will like.
But if you are not updating any image in it then you will be losing out on a huge chunk of viewers. A simple story can turn out to be an attractive one only with some meaningful images that are relevant to your story.
Nobody is denying the fact that content is the reigning queen and will always be that way, but queen always looks good with her jewels on.
Therefore, if the content is your queen, then the images are the jewels that you have to put in to make your blog look attractive. This way you will be able to market your business well, rank towards the top in the search engine result and attract potential customers.
Images don't always mean some video or Infographic, instead here we are talking about images that you click or you find in different sites. They will help you enhance the look of your blog drastically.
For people who swear by facts can get it verified themselves by placing two kinds of contents, one where there is no image and one with relevant image.
You will witness more traffic for the content that has images in it because visual media attracts more attention than the regular ones. Here we have discussed how to use copyright free photos.
Relevant and Involving Presence of Images: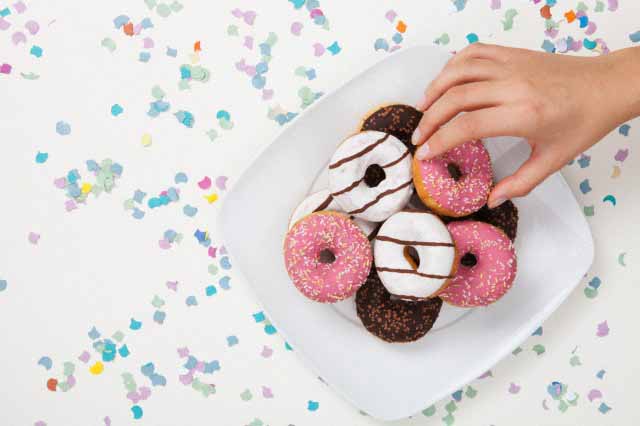 There is an increase of almost as high as 94% of viewers when you have images in your content, so if you are still thinking about whether you should make an effort to find relevant images and put it up there then you are wasting your time.
Instead, you must get going and do proper research to collect all the images that will reflect the views of yours.
Content alone cannot make you win races instead you have to get into something else to help you out and in this case it is images.
If you really want to make it to the top, then just combine the best of both the world and see the magic unfold. Now when you have already decided to go for the images then the next big question is to find the appropriate images that will suit your content.
While using images you must also keep in mind that you cannot just pick any image out there that looks beautiful and paste it in your content. You have to keep two things in mind –
1. The image that you are selecting must have some relevance to your content and must convey the thought that you are describing there.
2. The most important one is to check whether it has any copyright issue or not. If it comes under some reserved license, then you have to take proper permission before uploading the picture.
Now you are all set to put up some ornaments in the form of images in your content, so that you can attract more traffic to your blog and moreover if it looks good then it will automatically bring you loads of viewers.
A few Things to Note Prior to the Start: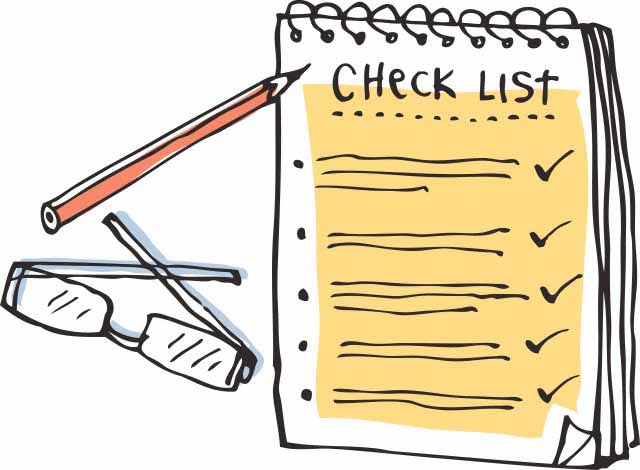 There are businesses that come online to promote their products or to do marketing of their business.
If you are online for the sole purpose of promoting your business and connecting with your customers, then it becomes even more important that you upload pictures of the products and services that you are offering.
It will give your customers an opportunity to look into what you have to offer to them not only that when you are showing them some product, then they will readily connect with it rather than spending thousand words in explaining the product.
Therefore the various advantages of having an image uploaded to your content is –
It helps in illustrating the benefit of your product over others by comparison shots
It will attract more and more readers on any given day
Attract the attention of the users right where it should be
Images enhances the look of your site
It helps in connecting with the customers better
It strengthens the argument that you have made in the content
It also helps in breaking the monotony of the texts that is there in your blog
The Images makes the post memorable and also readily differentiate it from others
It can also set the emotional tone of your content
If you are still not satisfied, then here is another reason and that is almost 6% of searches are done through Google image search.
So this is good enough reason why you should think of incorporating nice pictures in your content and make it available to those viewers as well. The 6% that is being reported here is from a data which was collated in 2009 so you can very well guess how much the development ha
ve been in terms of searches in 2014.
Now the competition is even steeper, as it becomes very important that you get it right with your image so that it has that effect on your content.
Copyright Issue and Image Licensing:
Not all images are free to use instead there are several images that you will find comes under copyright issue. So before you start using any image that you find online just verify it once to make sure that you are not violating the copyright license or the Image licensing.
It is always better to ask for permission when you like some image and want to use it on your site, because most often you will find that the copyright owner will provide you with the permission.
In case you do not get any permission, then it is better to stay away from that image. Do not try to use the image because unnecessarily you might land yourself in some kind of trouble.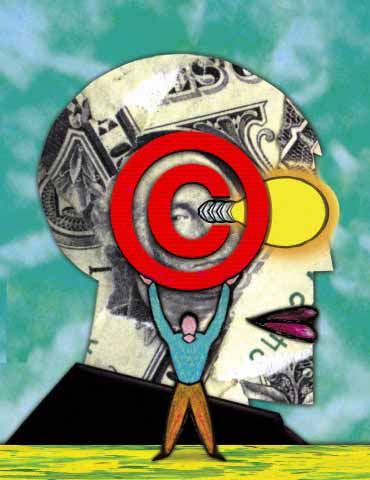 Mostly users feel that if it is available online, then it is meant for public use. But that is not the case always as copyright makes it possible for the owners to keep the decision in their hand about whom to give permission to publish their photo.
When you are searching for your required image in Google Image search, then it is very tempting to publish those photos that you find out there but that would be straight away illegal because of the copyright issue.
You might face penalty up to $25,000 so now it is totally up to you to decide whether you want to take the risk of paying such a big amount as a penalty when you could have avoided the situation.
Not all comes under licensing issue there are some which is free to use and there are several sites from where you can download these images and use it in your post.
You will get exactly what you wanted, but for that you have to do your research work well. The photos that comes under Creative Commons are the images that you can use easily use for your blogs.
It is a Non-Profit Organization which allows people to use the images for their creativity purposes. That is the reason even marketers find it hard to look for the perfect images or to get the permission for the right image.
In case your web designer has updated some images which come under image licensing without taking proper permission, then the onus lies on you to check all the images. If anything goes wrong, then you will be held responsible for that and not the designer, so you must be aware of the facts.
Where to Start and How?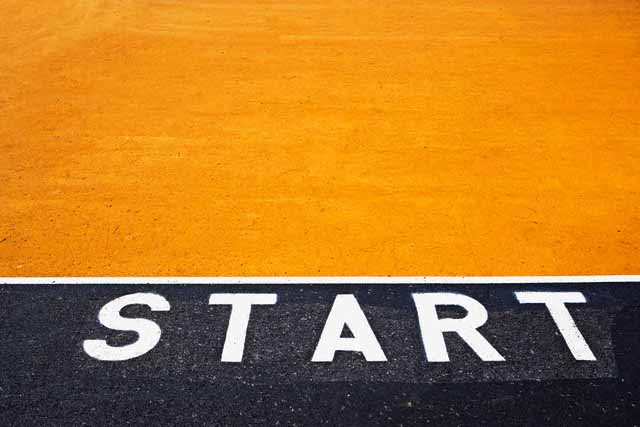 The guidelines for selecting images for the purpose of publication hasn't changed much because back then also you had to decide between two options –
1. Descriptive image
2. Conceptual image
Descriptive image are those which describes exactly what you have said in words and conceptual image is that which includes nuances of what you have said.
In conceptual image no direct reference will be found but descriptive images are much more direct. Now, though the end result hasn't changed a bit, but the process to reach there has changed a lot.
It has now become more time consuming and you also have to give in a serious thought about what kind of image you want in your post.
Once the type of image is decided you have to look in for the perfect keyword that will help you in pulling up the right result for you.
The search for images is the same as that of the search for content. In here too you will have to mention what you are looking for precisely to get the desired result. Here are some ways mentioned that you can use to come up with the search result accurately:
Try to be illustrative, otherwise the search engine will come up with thousands of results amongst which some will be really irrelevant and that will end up wasting your time. So it is better to come up with specific requirements like a cute smiling baby girl instead of babies. If you can make yourself clear, then the images that will turn up will be apt for you.
It is good when you define your search but don't be too descriptive otherwise it will kill the search. If you type in something like cute dancing baby girl with one tooth then you might end up getting nothing in your search result and in a ways it will be wasting time doing nothing.
If you are not sure then you can go for a broader search. You can type in cute babies to see what pictures are being presented to you and then decide on whether you want to go with these images or you want to describe a little bit more.
When you are looking for images you have to come up with your own way of searching things otherwise you might spend in the whole day looking for the perfect match for your content.
You know what you want, so in two or three words try to describe it to the search engine so that it can wave its magic wand and make the images appear in front of you.
When you are not sure about what you want, then it is better to use some filters that are made available by the sites to help you find the right image for you.
When you are trying to take your pick then the keywords search will help you a lot in looking for the perfect click or you might also come around something interesting that goes beyond your expectation.
Therefore, while you are trying to get that right image for your post you must always be open to more opportunities because you may never know what is awaiting you on the other side of the search.
Images with Strings Attached: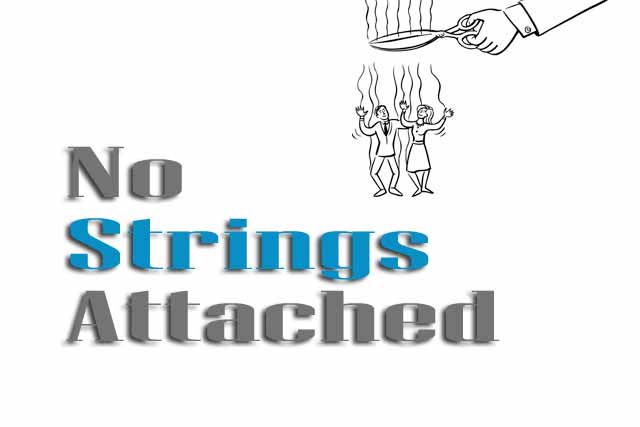 Images where you have to take permission before using must be handled with care otherwise unintentionally you will land yourself up in a big soup.
When you are trying to get the images that have strings attached, then you have to make sure how you want to use it because depending on your type of usage you will be provided with the permission.
The cost for rights managed image for your post will be different from that of the same image if used in e-book or presentation.
Therefore it is not necessary that once you have purchased the image, then you are free to use it anywhere you want. You will have to take different permission for different usage of the same image.
When you are using, these rights managed images, then the best part of it is that you are getting all these exclusive professional pictures for fewer prices.
You can also buy in the rights of the images for a particular period of time and also in a concerned geographical area.
The best part of this is that, during that period of time in that geographical area no one else can use that image other than you for the same purpose.
The only disadvantage is that the rights will expire one day and you will have to look for alternative again but depending on the nature of the project this disadvantage might not seem to be a negative affair at all.
This comes for a hefty price, therefore it will be suggested only if you are writing in something extravagant for your post otherwise the expense will not be worth it.
Then there is the presence of royalty free images which comes with a price tag as well. When you are selecting royalty free images, then you can use it without any time limitations.
The only thing is that you will not be able to edit the image or resell the images to anybody. Otherwise you are allowed to use any way you want.
Though the royalty free images come with a price tag, but they are not that expensive as that of rights managed images.
When you are paying almost as much as $200 for rights managed images, but if you are opting for royalty free images you will only be paying around $0.20 per piece of image.
If you are using the royalty free images, then you will find that it has been used for time and again in various sites and it is not exclusive at all. When you will type in the keywords, then you will find the same images come out in different sites.
So this gives in the chances of many users using the same image for their blogs which will lose out the individuality of the blogs.
If you are selecting for public domain images, then you can use it without any restrictions and also without seeking anybody's permission.
You will find those images in the public domain, where the owner of the image has waived all permissions regarding the image.
When you are using images it will be better to check for the license before using the image on your post, because there are several sites that have mixed bag of images.
For example, you will find public domain images, royalty free images and also the creative commons free images there. When you check on the license you will know whether you have to pay the owner something to get the image or just a simple permission will be enough to use the image.
Creative commons licenses:


There are several variations of Creative Commons licenses and they are as follows –
1. Attribution:
Through this you can use the image as long as you provide attribution to the originator of the image. You can tweak the images and make changes that are necessary to make it apt for your post.
2. Attribution – ShareAlike:
This license allows you to use the photo for commercial purposes where you can mix or build on an image by providing the necessary credit to the original creator.
3. Attribution – NoDerivs:
It allows commercial and non-commercial distribution to the extent that it is kept the same way untouched and here it is not necessary to provide attribution to the original creator.
4. Attribution- NonCommercial:
With the help of this license others can mix or use this image for non – commercial purposes. If you are making any new changes then it is important that you acknowledge the originator without going for licensing.
5. Attribution- NonCommercial -ShareAlike:
Here you can use the image for non-commercial purpose by tweaking or mixing the image by providing proper credit to the originator and license their creations through identical terms.
6. Attribution- NonCommercial – NoDerivs:
This one restricts the use of the image as a whole and doesn't allow you to change anything in it. You can download the image and use it in the same way as it is present in there by providing credit to the original creator.
Now Finding the Right Imag
es:
There are various sites that you can make use of in order to download the images for free of cost. There is no need to be skeptical just because they come for free of cost.
If you are looking for best free stock photos or graphics or photos then there are several sites that you can make use of –
1. Google Image Search:


You can use the Google Image search to find the best results without worrying about any license threat or any copyright infringement.
In case you are part of big website then you must take some precaution for some businesses, because if you are using some protected image then you might end up violating someone else's copyright.
Here you have to use your own judgment in knowing whether it is licensed or not because it doesn't filter the search in this way.
You can go for the Advanced Image Search where you will find usage rights and there you can look for the option that is apt for you.
2. Creative Commons Search:


This is the website of Creative Commons where you can search various other websites as well.
Websites like Flickr, Pixabay, Google and YouTube can be searched for images which you will be free to share or use. It is easy to use and you will find in handy when there is a sudden requirement.
You can also specify whether you are using the pictures for commercial purpose or you want to modify or build upon. With the help of this site, you can readily get all the images that are free of cost.
3. Bigstock: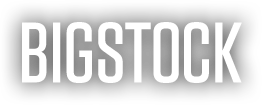 It is home to 17 million images therefore if you want to hand pick the apt one for you, then you can either go straight into the main categories that you will find up there or you can use the search box in the footer.
On page filters will help you in excluding keywords or you can also add new ones. Apart from that, you can also perform various functions including filtering of photos for editorial and non-editorial purposes.
The newest photos that have been uploaded recently appear on the top of the result page. Depending on your orientation you can either go for the not so popular images or popular images.
4. Corbis:


You can subscribe here to get the best out of it. Depending on what you want, you can make use of the search box out there.
If you want pictures for editorial purpose or for any other purpose, then you will easily get it through.
Look through the search result and when you find the perfect snap you can just go ahead and get a bigger view of the image. If you want, you can create an account for yourself in here easily.
Though the pictures that you will find in here are beautiful and you will love to get one for you, but the price is expected to be on a higher side. This is assumed to be that way because the price is not mentioned in here.
5. Flickr: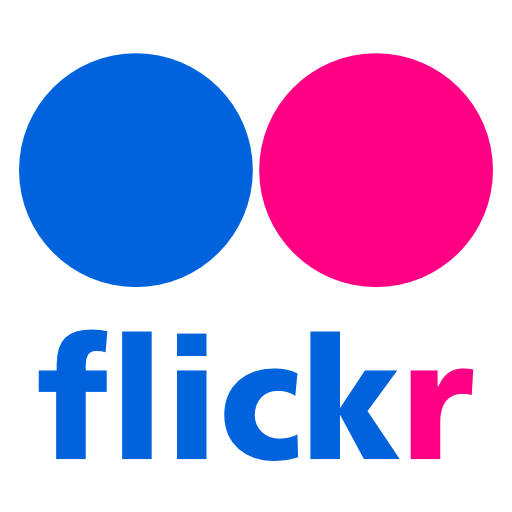 Flickr is a platform where you will get a innumerous collection of photos and now when Yahoo has bought the Flickr you will find it even much easier to go through the website. Here you will find a high quality image and that too in different sizes.
The images that are available in here have copyright issues with some and some of them come under the Creative Commons license.
If you are not sure what license it holds, then you can easily get the details under the image.
6. Creating Your Own Images: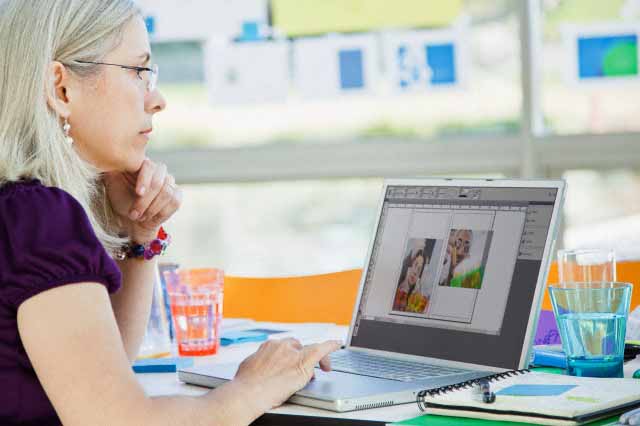 If you want to avoid the hassles of license and copyright, then you can easily go to your own images. It is the best way to avoid all headaches regarding which picture to choose and which one to leave aside.
You know what content you are writing, then why not take the camera out and go for some photography session on your own. This way you will be able to have the correct image without any restriction.
7. Getty Search Gateway:


In here if you want to refine your search then you can use a phrase from the famous quotes or you can use multiple terms to filter your search.
When you are using multiple terms, you must remember to leave a space in between so that the search can be effective. There are several filter buttons that you can make use of for searching your favorite prints or drawings or paintings.
You might find some large images here which you have to save first, so that you can make the required adjustment.
8. MorgueFile:


If you are looking for some free images, then you can opt for the tab which says Free Photos. These are the photos that come under the license of MorgueFile so you are free to use them.
You will get the download link from where you can download the image directly and you will also get a license snapshot. Through this site you can easily crop and scale the images to get that perfect image.
9. Wikimedia commons: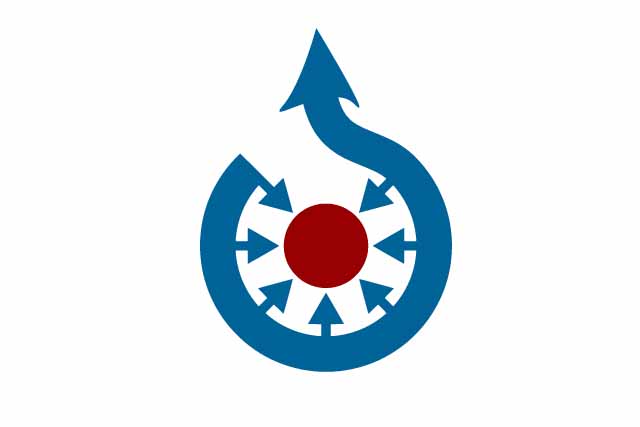 This site is for the public domain photos which you can put to use or you can also try the search box on – site to search for photos that comes under this domain.
Image will be displayed in the windows, where you can see them in bigger and better ways. You will also get all the image information right there as well.
10. Stock.xchng: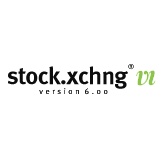 Here you will get images that are completely free of cost. There are some images for which you might need to get permission, but for some others there is no need for that as you can just download them and crop it according to your requirement.
Whether the image needs permission or not will be explained under the details of the image.
Making Use of the Images in the Right Format:
When you have downloaded the images as per your preference, now is the time to get it uploaded to your site.
Depending on what image you have selected the requirement of attribution comes into action. In order to provide the attribution you have to mention the name of the original creator and also the link of the site where you found the image.
Otherwise, it won't be considered as proper attribution, but the rule might be different for different sites, so make sure that you have gone through the attributes properly.
Images Acts as Great SEO: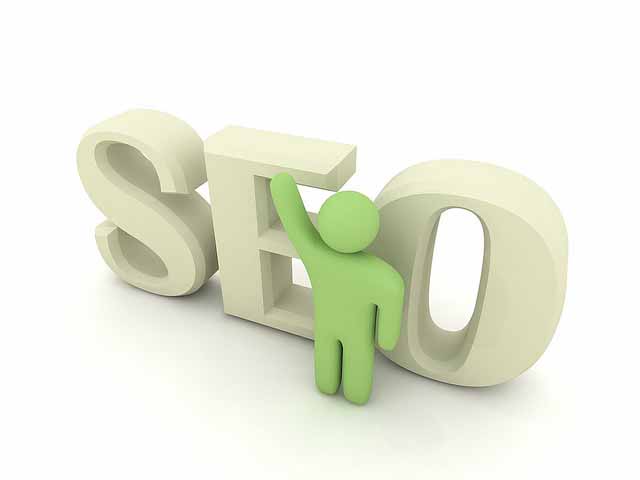 When you are updating images make sure that you attach the right keyword in the alt tag while uploading, otherwise it won't be beneficial for you.
If you are an e-commerce site, then do remember to name the image as per your product as it will help you in appearing on image search result better. You are required to describe the product within 150 characters as this will help you in increasing the accessibility.
Google recommends you to mention the height and width of the image as that helps in Google search as well. Image search as we all know plays an important role.
So if you are trying to improve the search engine result for your site, then making use of images is great way to do that as it will help you in getting higher visibility.
Save
Save