What started out as a simple determination to build a better solution than SMS eventually turned into Whatsapp with 400 Million active users and a company worth $16 BN . Facebook announced
 a few hours back that they are acquiring Whatsapp for a very very large sum of money making little known Jan Koum an
d Brian Acton overnight billionaires
Jan Koum and Brian Acton were geeks who work
ed at yahoo but hated advertising and just wanted a better alternative to SMS. So they set out to build an awesome product that ended up being used by millions of users globally.
Whatsapp over time has evolved from just a person to person messaging service to include group messaging, picture sharing and groups conversations all of it on mobile.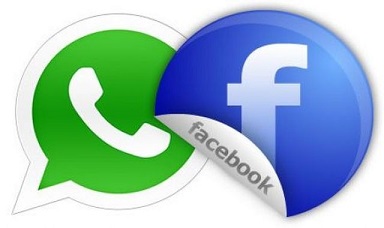 Mark Zuckerberg has been driving the mobile first strategy relentlessly at Facebook for the last couple of years and this has started showing results now. Just sample some of these moves
1) Facebook rebuilt its entire mobile app into a native IOS app over the last 2 years . More Details here.
2) Facebook mobile ads surpassed desktop ads revenue for the first time at 53% of overall ad revenue in its latest quarterly results
3) Facebook tried to  acquire Snapchat for $3 BN + but that didn't work out
4) Released a mobile app called Paper distinct from the Facebook app
The question though is, whether users will continue to stick with whatsapp because its now part of  "not so cool" Facebook or move on to networks like snapchat or other whatsapp clones that have emerged from the woodwork
Whats interesting to also see is if Facebook opens up the Whatsapp API (Whats app doesn't have an API as of now) a whole new wave of applications built by developers that will  start driving user engagement.