How many first level connections do you have on LinkedIn?
I have 624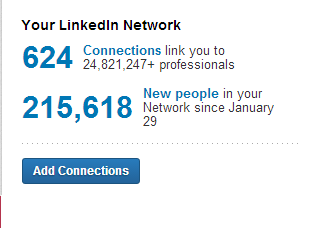 How many second level connections do you have on LinkedIn?
 I have 850,000 + second level connections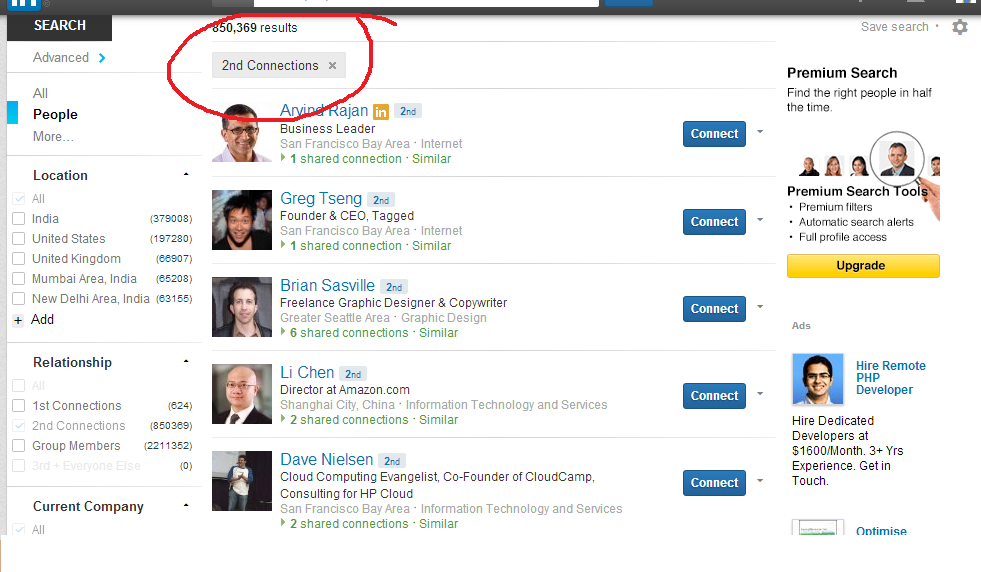 Have you ever felt the need to get in touch with a second level connection quickly without having to go through an introduction?
I have felt it numerous times and its left me a little bit frustrated. So I set to work.
Usually the way to get in touch with people who are outside your network on LinkedIn is to
 1.    Get introduced through a common connection – this might take at least a day if you are lucky
 2.    Send a Connection Request:  Some members are open link members or premium members, you can contact them directly.
 3.    Send a connection request by email: Corporate emails addresses are usually guessable with a good degree of accuracy.    Try John.doe@companydomain.com or John@companydomain.com or variations. 
 These 3 methods work but they take a lot more time and if you have the need for speed, then something else might be needed. What if there was a more direct way of contacting the person?
 Actually, there is one It's called "Contact info"
 For Second Level Connections:  I am trying to reach Scott who is one of my Second level Connections.  
This is how his LinkedIn profile will appear to me. I can see his profile but can't get in touch without an introduction.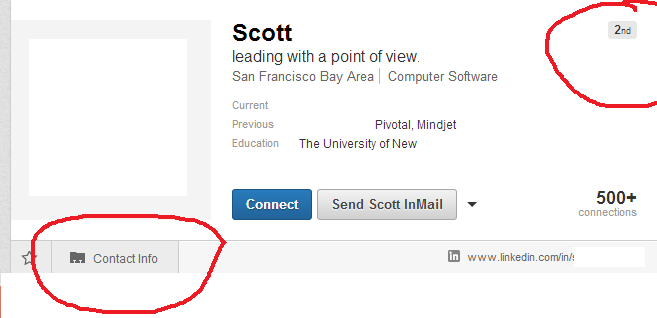 But I'd really like to reach out to him directly.  All I need to do is click on the "star" or the "Contact info" tab under their picture.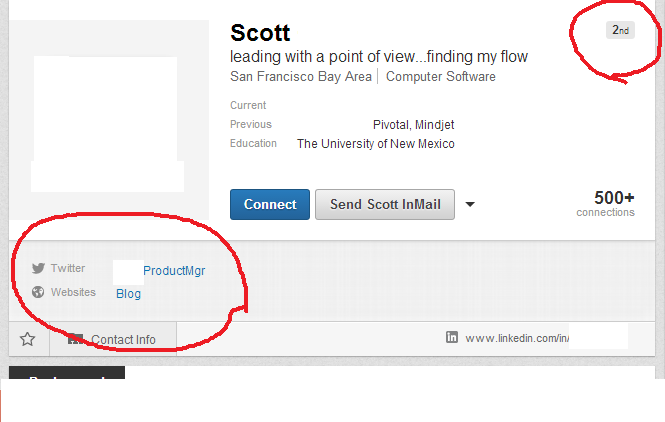 In more than 50% of the cases, you will find that the person has either mentioned a twitter handle or a personal website or in some cases a person email address.
If you find a twitter handle, sending them a message is easy.  Just read the instructions
Login to your Twitter account and Tweet a message to their handle with a short note, asking them a way to get in touch

 

They will get an email notification from twitter with your tweet message in it

Follow them. You can't send them a direct message yet, unless they follow you, so start by following them and they may follow you back.

 
Have fun, enjoy and add speed to your work using Twitter and LinkedIn together, reach more people and have more success.  
Found this post useful spread the love by sharing so that it helps others as well.