Gone are the days where we used to come across blogs and articles titled "Social Media is a FAD". Social Media has come a long way.
Now the Industry is in the mode of "Walk the Talk". There was a time when almost every week there were new Social network sites, but gradually people now have identified their favorite Social Media Sites.
Candidates too now are aware of which Social Media Channels will help them. Below mentioned guidelines on how to choose the best social media platforms.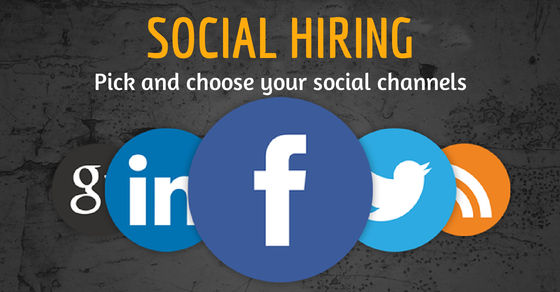 Guide to Choosing a Best Social Media Platforms:
Ideally, if you are representing Recruitment Function, you might agree that we as Recruiters are active on different Social Media platforms because of Candidates.
Where candidates have a maximum presence, the recruiting community must also be active and engage with the potential candidates.
Candidates are the King 🙂 Enough of Gyaan, now let's get to DATA. As Recruiters, DATA is all that matters. So, let's take a look at Social Media Numbers – Global and India specific numbers:
7+ billion World Population
2.48+ billion Internet users
1.8+ billion Active Social Network users
Let's talk about India :
1.2+ billion population
15 cr internet users out of which 10 cr on FB
Average Indian spends 4hrs 54mins on
As the title of the post suggests, "How to Choose the Best and Right Social Media Platforms", so let's look at some of the most popular channels and how it will impact Social Hiring :
Power of 140 Characters:

Twitter is known for its Power of 140 Characters. It's a skill to type, share, reply and learn in just 140 characters.
Candidates are slowly making the most of their Twitter Bio's and this helps Recruiters to tap the right talent.
Although the number of Twitter users worldwide is around 550+ million, India is at 3rd place with 33+ Million Users. But as a Recruiters, one needs to spend quality time on Twitter to Connect, Engage and then look for Potential Hires.
As a Recruiter or HR you can also make the most of Twitter by joining Various Tweet Chats that happen on Twitter such as #CHRDX #HRtrends #IndiaHRLive #IndiaHrChat #HiresChat
Professional Social Networking Site:

LinkedIn has surely played a vital role to encourage more and more candidates to prepare their Online Profile.
LinkedIn is one of the most used social media channels for hiring. HR and Recruiters too are making the most of finding potential Talent on LinkedIn. India has the 2nd largest pool of candidates on LinkedIn i.e around 26+ Million Users.
Candidates are now visiting LinkedIn Company Pages to find more about the Company. Hence companies must make the most of this and enhance their Company Pages.
They must have mix of Company News, HR, Hiring, Articles, Diversity Posts etc, to engage the Potential Talent. Companies must find their Brand Ambassadors within the company, who will represent their company on LinkedIn.
100 Million Users in India:

Facebook is one of the most popular social media networks. It's tough to find people who are not on Facebook 🙂
In India, there are 100+ Million Users who are on Facebook. Hence social sites like Facebook for Companies is a Gold Mine of Potential Candidates.
How many of you have updated your designation and Company name on Facebook social network?
Well, I guess most of them. This is a great advantage for HR and Recruiters to locate and engage with candidates. Nowadays, almost every company has created a Company Page on Facebook. It's the best place to showcase your companies Culture Online.
But Ensure that you don't just post jobs, jobs & jobs. Have a mix of Videos, Employee Speak, Events, Fun Activities, Diversity Posts.
Mobile Recruiting :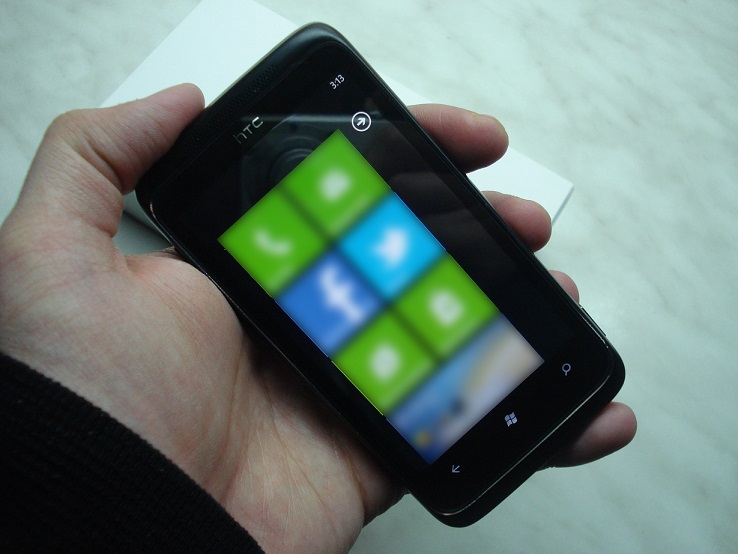 Did you know that India has 886+ million Active Mobile Subscriptions users!!!
You might say, SO WHAT!!
Well, what about this – LinkedIn says that today 40% of its 300 million users access the site on mobile devices!!!
And this – 66 million access Facebook via Mobile (India), and this – Average time Mobile Internet users spends daily: 2h 50mins 🙂 Mobile Recruiting has a lot of potential and one must start exploring it.
Remember, Early Starters will always have an Advantage into Mobile Recruiting.
There are loads of other Social Channels, but the trick to success is to start with a couple of them. Don't try to be active on all Channels. Find out on which Social Channel Candidates like to spend more time, and then build a social media strategy around how you can engage them and convert them into potential joinees.
Save