Group health insurance plans are provided in an organization to group of employees. They have liability with benefits in common. It is managed either by the management or by the group of employees. Employees can claim all their medical bills through this insurance plan in case of any emergency. The employers purchase it from an insurance company to protect their employees. Since the organization buys it for bulk employees it is a cost saving idea. Here we will discuss about some of the advantages and disadvantages of group health insurance.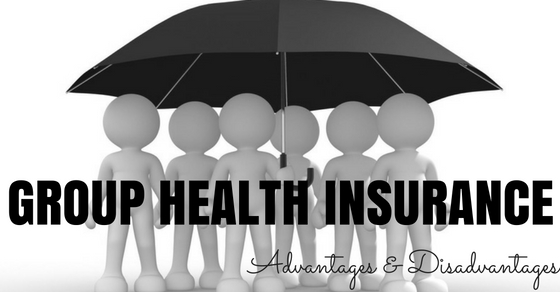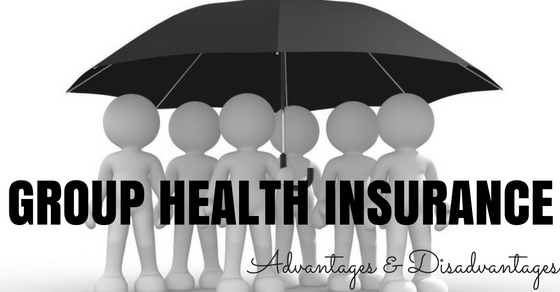 Advantages of Group Health Insurance:
1. Protects Employees and Employers:
Its major advantage is to obtain coverage for health for all the employees. This makes sure employers that their employees are protected and do not get loss of work because of their illness. They get covered for their illness, disability or injury at work place. It ensures the employees that they are protected even for their bodily injuries at work environment. It will really give a big support to employees when there is a major illness, they can claim something from the insurance company and continue their services to the organization. One who is looking for a policy need not rush to the insurance companies, the employer will take care of all the necessary formalities.
2. Minor sickness will also be covered:
Under this insurance the employees can claim their dental medical bills, malaria fever, and ENT related expenses. Hospitalization of the employee less than one day will also be covered in certain cases and for certain policies. Sometimes unexpected minor illness will empty the pockets, group health insurance has a provision to claim such sickness. All the claims like the doctor fee, medicines and room rent etc will be covered. The Domiciliary expenses will be deducted from the total sum assured as per the policy terms. They get chance to claim all the bills related to their diagnosis.
3. Provision for employee family:
It not only supports the employee but also for their family who is sick. As per the terms and condition, either spouse/dependants can benefit this insurance. A given amount will be allotted for employee family. All the necessary treatment for the patient can be claimed. All the day care, shifting charges, medicines will be covered. The employee spouse maternity bills can be reimbursed. The percentage depends on the state policy. They do pay for the ambulance charges to shift the patient from hospital to home or vice versa. It gives huge financial support to the employee and its family to protect themselves.
4. Need not pay for network hospitals:
For registered hospitals employees need not pay the bills and then get reimbursed for their expenses. They will be provided with a card, one can walk into any of the nearest network hospitals and get their treatment done. This cashless treatment can be availed through this card. Once the treatment is done, all the necessary bills must be submitted to the insurance company. So that they can enter the claim record into their data base and get deducted from the total sum assured money. The helpline numbers will be provided along with the card, one can access to the hospitals in case of emergency.
5. Easy to claim:
It is easy to claim this health insurance, one can directly contact their employer along with their bills and need not run around insurance companies for their liability. Even the illness is critical, one can go through cashless option and get treatment. Employer will take care of their employee by checking with the insurance company that insured gets his claim as soon as possible. Since the group of employees are involved in it, the employer makes sure that all this employee claims are cleared and benefit with all the liabilities included in it. All one need to do is to provide necessary document to the management.
6. Tax Saving:
One need to pay tax annually as per the local government policy, it is a very good idea to protect individual through this group health insurance and on other hand get rid of tax deductions from salary. Since the employer will help out with this policy, one need not opt for other alternatives for tax reduction. Until the employee works under the same employer one would get this benefit. One can save their salary towards their unexpected health issues. Both the employer and employee can save their tax through this insurance. As per the gross salary the tax deduction varies, the amount which is deducted for premium is considered as tax free amount.
7. Motivates employee:
It is really hectic situation to face a sudden illness, one cannot find a financial resource in such period, this insurance plan will support the employee mentally and financially. It will reduce the number of leaves of employee in attending the office, they can often visit whenever there is a emergency and get benefit with best treatment in preferred hospitals. Since it helps the disabled persons also need not get de-motivate with their physical condition. They get paid with some amount of money from their sum assured . One need not invest wholly for the premium amount since the employer also contributes for the insurance. It helps to utilize their tax benefit money to safeguard their lives.
8. Other benefits:
If someone is already having illness, they can continue their claims after purchasing the insurance plan. Pre medical checkup is not necessary for this insurance plan. Even after their discharge from hospital the employee can benefit the illness charges. Other exclusive offers may be provided for the employees to serve them better. In terms and conditions of the policy, the period will be clearly mention for how many days they can claim their hospitalization bills. Also some insurance companies offer less premium for this type of group insurance policy. Many chronic disease can also be covered under this policy.
9. It is cheaper:
As per the policy terms and conditions, the percentage will be decided and the employer contributes their percentage for the premium and the employee contributes his percentage from salary. The premium changes with period. It is reasonable for the employee to invest on this policy. The employer will take care of the premium part and get it cheap.
Disadvantages of Group Health Insurance:
1. It is a loss on leaving organization:
The employee will not be covered under this insurance policy if opted to leave the organization. One will not be eligible to claim their bills and the amount paid towards the policy will be of no use. This is one of the major disadvantage of group health insurance policy. The employee is legible for this policy till his/her last working day in the organization. One need to purchase a separate policy again for health insurance. Most of the companies does not pay once the employee left the organization. One have to convert the policy to some other individual policy in order to escape from the huge loss.
2. Not suitable for small scale industries:
The employers and employees have to contribute much to purchase a plan in small scale industries. The insurance companies may not provide reasonable premium price for a company with less number of people. The subsidy for the employer would be very less when compared to the large scale industries. Also if they lack experience in business they may not get good amount of discount to purchase it. So it is not worthwhile for small scale industries. The underwriter may not provide extra benefits due to the size of the employees and experience. Instead they can go for individual health insurance plans than paying much higher rates to this policy.
3. Liability is not valid for retired employees:
If the employee is retired the employee cannot have this facility. Since the employee is no more working for the organization. One need to invest money again to purchase a new policy to get health insurance cover. Only limited state policies provide even after retirement. One need to choose Medicare and expensive premium. So it is not life time coverage and can be considered a temporary protection. If one who is looking for a life time protection need to purchase a individual policy and renew them frequently, even after the policy expiration or employee retirement, one need not worry to handle unexpected illness and injuries, these policies will be helpful to protect themselves and their family.
4. Employer choose to discontinue:
There is a risk involved, if by chance the employer discontinues the policy and decides not to provide this protection to employees, the premiums paid will be worthless and they are not covered any more under this policy. Since it is in hands of employers they may play with it as per the circumstances and other issues. They may change it any time and in case if need the employees may face trouble. So it is always good to have individual policy instead of group health insurance policy which may stop at anytime without prior notice. As the employees decrease, the cost may increase and this will be burden to them, hence choose to withdraw it.
5. The premium amount is same throughout the employees:
A person who is fit pays the same amount of premium for policy and the person with major risk will also pay the same, so the one who is at risk is benefited with less premium and major claim, and the person who is healthy contributes for the other co employee. It is advantage for the unhealthy persons and loss for one who is not using the liability. By purchasing an individual policy they can benefit and preserve their sum assured for their family and them instead of others.
6. Hectic to handle group:
Before providing insurance, one need to check the loss history and previous employment plans and have to go through the current medical issues. It is also hard to handle all the new employees to enroll them and distribute percentage among the group. There are many pre-requisites to provide policy to the employees, have to cross check each and every individual documents to make sure they are eligible to claim. Also the employer make sure that they are providing legible bills. Also need to check the dependents who covers under this policy so that they get benefited.
7. Employees may be at risk:
The employees may face risk, because the employers may implement the policy only for their benefit or for annual tax benefits. In this way the employees get trapped in some companies and they pay for period of time, once the company drops, the coverage and the amount paid is not useful. The employee have to look for another tax benefit option. They may also have to contribute higher percentage. Since the premium is wholly depended on the size of the group, unlike the individual health policy the premium is not much low. If the employee did not make any claims during his/her service, then it is a risk.
8. Family protection depends on employers:
One may or may not get the benefit to protect their dependants, as per the employers policy it varies. It varies with companies, employee may not get critical health issues but his dependants are facing serious health problem and then one will have financial crisis then this policy is of no use. They can instead purchase other health individual policy to protect their entire family and get help from their insurance coverage. Health plan will be useful if it protects individual along with family.
9. Amount of coverage may decrease:
For example the insured wants some 'x' amount of money and his insurance coverage is not even 50% of the claim, then opting for such a plan and paying premiums may not help them out. This may damage the loss history of the insured. Buying a good individual policy with reasonable premium amount and good waivers included will help to cover the employee to get good amount of sum assured or coverage as per the requirements of individual. The options are limited in group insurance policy